Exploring the Best of Northern Dalmatia from Zaton Holiday Resort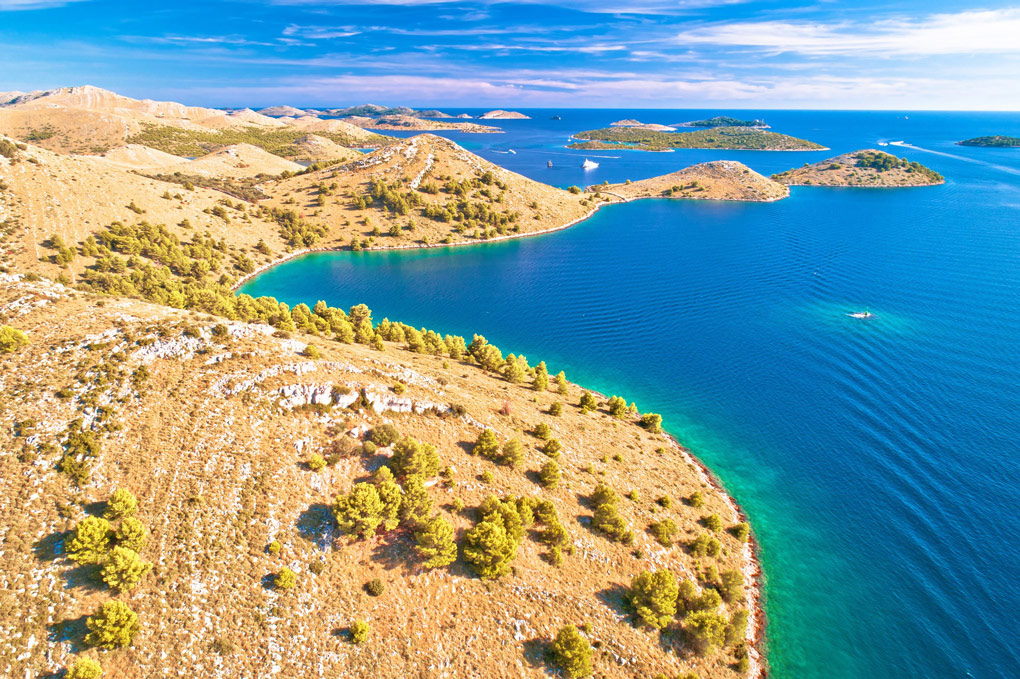 Mesmerizing clear blue sea as far as the eye can see. Basking in the brilliant sunshine on a lovely beach surrounded by fragrant Mediterranean greenery providing plenty of shade. It's the perfect image of a carefree holiday on the northern Dalmatian coast in Croatia.
Still, the increasingly more popular destination has so much more to offer than just a fabulous beach holiday at its best at Zaton Holiday Resort:
Fascinating cities
Urban buzz meets centuries if not millennia old stories of struggle and revival - in Zadar and Šibenik! Zadar will take your breath away with the world's most beautiful sunset admired from the promenade steps as you are listening to the Sea Organ and watching the city send its Greeting to the Sun. You will also love its vibrant central street Kalelarga, historical neighbourhoods and squares, impressive defensive walls and gates (UNESCO World Heritage Site).
Similarly, defensive walls and in particular fortresses are some of the most magnificent sights in Šibenik. In fact, when St Nicholas' Fortress was declared a UNESCO World Heritage Site a few years back, the city entered the selected group of only a few places in the world with two UNESCO sites, since Šibenik's landmark St James' Cathedral was listed two decades ago as well.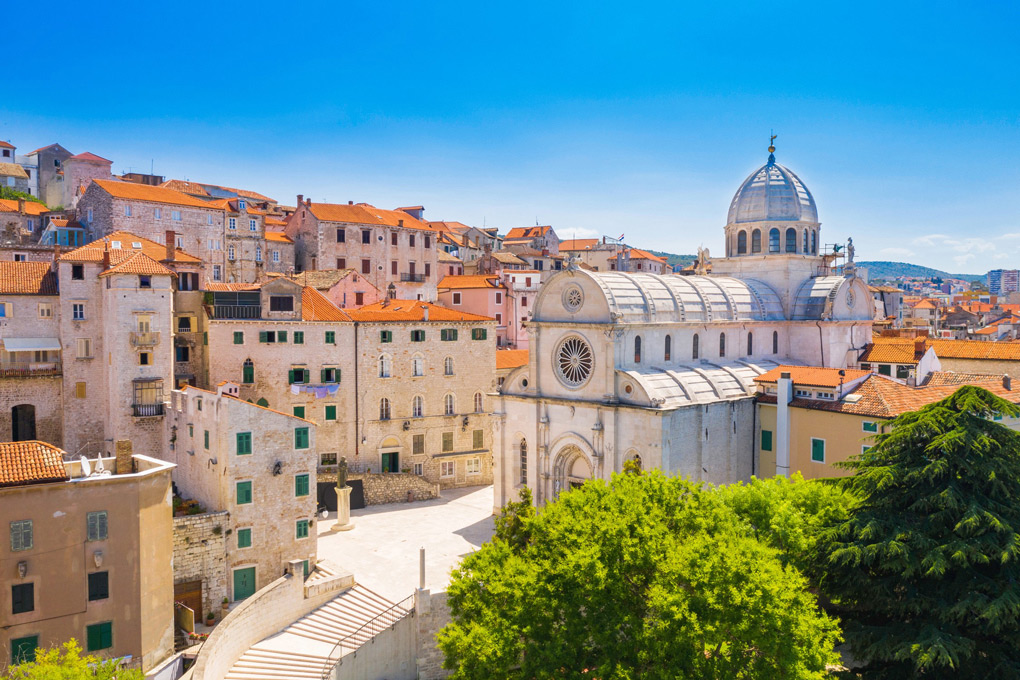 Staying at Zaton Holiday Resort, you can reach Zadar in just 20 minutes by car and Šibenik in a bit more than an hour.
Picturesque villages and small towns
Look beyond major cities for the bigger picture and complete story of the region! Take a light walk from the resort to the charming town of Nin, once a seat of early Croatian kings and dukes, now one of the top romantic destinations in Europe. Explore the unique traditions and cuisine of Pag - lace, cheese, dance and customs, the town that is just an hour away by car from the resort. Equally far is the town of Benkovac right in the midst of olive oil and wine-bearing region of Ravni kotari and the nearby village of Vrana with its magical medieval feel.
Numerous national parks and nature parks
Sea and islands, mountains, lakes and rivers - there are many protected and beautifully diverse wonders of nature in a relatively small area! Within a rather short distance from the resort there are two of the most visited national parks in Croatia - Plitvice Lakes (less than 2 hours away) and Krka (a bit more than an hour), places that will render you speechless with their stunning scenery, waterfalls and cascades. Halfway between Zadar and Šibenik and a bit less than an hour from the resort you can also enjoy the sight of the largest lake in Croatia and its ornithological reserve - Lake Vrana (nature park).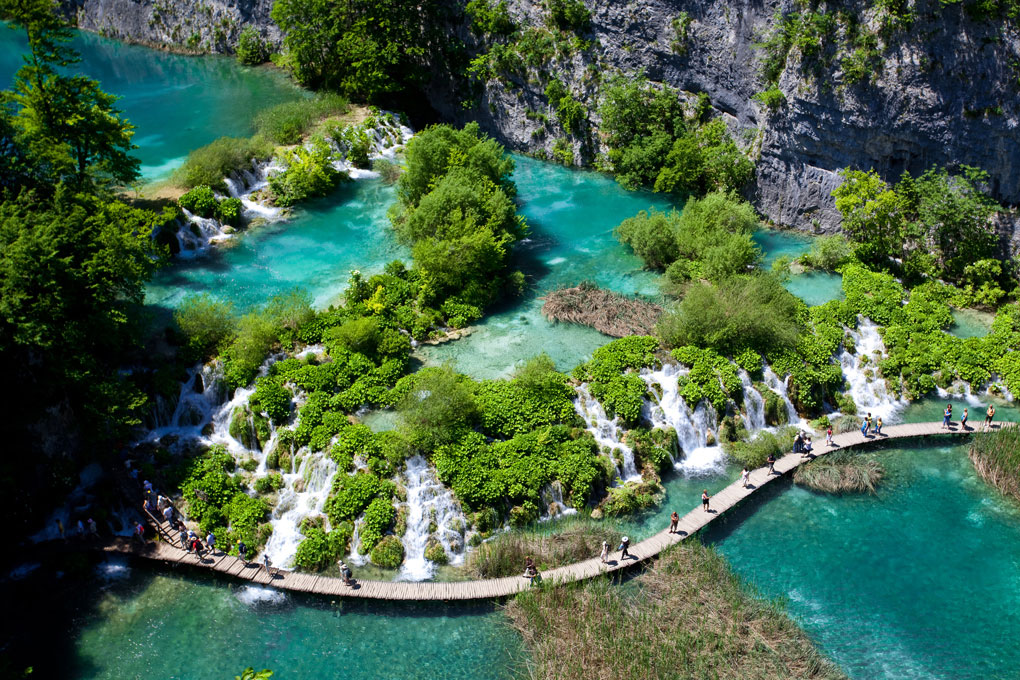 Why not also breathe in the refreshing mountain air while following the trails in the green forests of Paklenica National Park or Velebit Nature Park, the former just 1h, the latter 1,5 h from the resort. How about spending a day sailing around Kornati islands (national park) then stopping by the magnificent Telašćica Bay (nature park) on the southern part of Dugi Otok island?
Beautiful islands
Manifold and marvelous… The islands of northern Dalmatia lure you to go boating and take in their unspoilt beauty that comes in all shapes and sizes. From the moon-like island of Pag to the green 'garden' of Ugljan, from the long Dugi Otok island to the islets and rocks of Kornati group, these are exciting places to explore, be it by boat, kayak, SUP, bike, on foot or by going diving and snorkelling.
The greatest starting spot
Look forward to exciting holiday moments by the sea and numerous fun trips to discover the gems of northern Dalmatia and wider from a location conveniently near to all of them. In other words, with Zaton Holiday Resort it's all in one - the best of a beach holiday, the best of northern Dalmatia within easy reach!