This Year (2019) Try Something New on Your Holiday in Zadar Region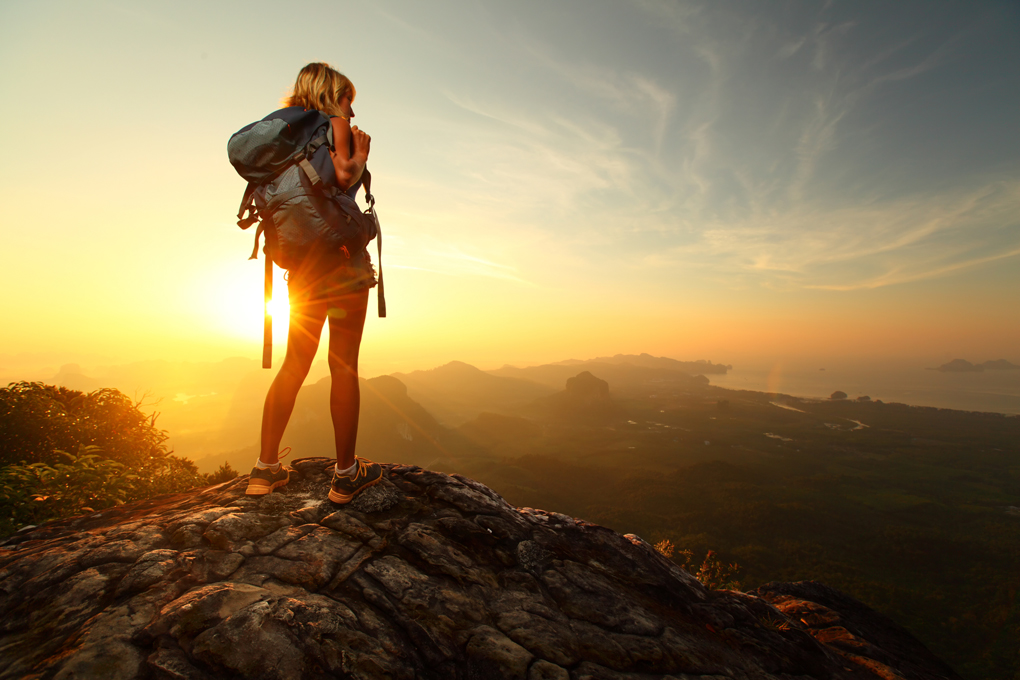 Chill & relax. Explore and seek adrenaline. Have fun and get pampered. Zadar region welcomes you to an authentic time-out from your daily schedules and tasks, so do as you please for the kind of holiday you have always wished to spend. But why not also dare to make a step or five out of your comfort zone for a one-of-a-kind experience?
Love sunbathing on the beach?
It's impossible not to. How about getting a hydromassage while the sun rays caress your skin in the swimming pools at Zaton Holiday Resort? It's relaxation at its maximum.
Cannot get enough of the pools?
At Zaton Holiday Resort's swimming pool complex it's perfectly understandable. But why not also explore the outstanding coast by going SUP, in a kayak, pedal boat with a slide or feel the adrenaline by going on banana rides, parasailing or water skiing?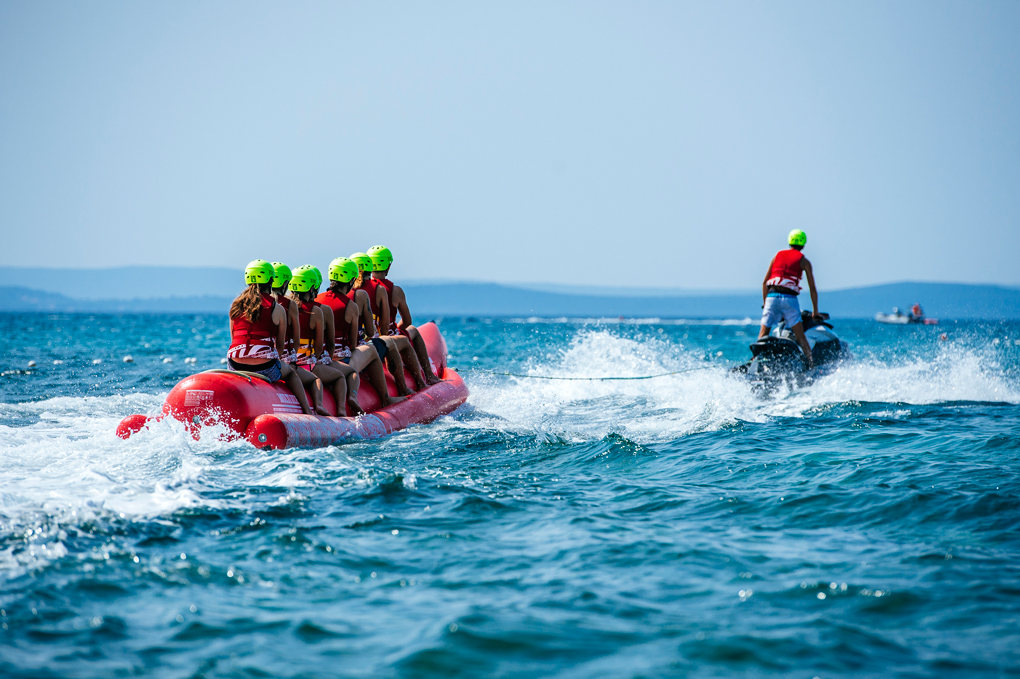 Like to actively explore the region?
A morning stroll along the shore, a walk towards Nin from Zaton, wandering the historical streets on Zadar's historical peninsula or along numerous trails inland and on the islands - there are various stunning places to discover on foot in this region. Similarly, cycling can also get you there, only you're faster and you get to see much more for the same amount of time invested. On the other hand, by taking it easy and opting for a completely idle day you may also spend well-deserved moments of pure relaxation.
Prefer relaxing with a good book and great music?
It truly is sheer pleasure to engage in favourite pastimes when there's no clock ticking. But it's also precisely the right time to take up a new hobby, be it aqua aerobics or outdoor fitness, archery or adventure golf at Flip Flop Activity Park, or team sports such as beach volleyball, tennis, football, just for the endless fun of it.
Why not also spend an adrenaline-charged day for a change? Go rafting down Zrmanja river, rock climbing in Paklenica National Park, bungee jumping off Maslenica Bridge or on a panoramic flight over Zadar archipelago and create your own thrilling story.
A huge fan of the sea, rivers and lakes?
Then you have a field day in Zadar region with its transparent sea, numerous islands such as Kornati National Park and Telašćica Nature Park, waterfalls and rivers such as at Krka National Park or Zrmanja, lakes like Vrana Nature Park! But there's equal amount of magic and tranquility in hiking to the mountain tops in Paklenica National Park for stunning views.
Enthusiastic about your Instagram reminders of the holiday?
It couldn't be otherwise with the beauties of Zadar region in fore- and background. What about getting hold of truly authentic souvenirs from the region as well? Let Nin's šokol and flower of salt, Pag island cheese and Zadar's Maraschino liqueur evoke those fabulous moments once you return home.
Always stay at an apartment or a mobile home?
Don't you just love the cosy and spacious apartments on holiday? But camping doesn't have to be challenging, particularly not at Zaton Holiday Resort. So, why wouldn't you reconnect with nature with all the contemporary comforts by staying at a mobile home with its own garden patch or a safari-like glamping tent?
Similarly, cosy camping may have been your preferred choice for years, so maybe giving the excellent apartments at Zaton Holiday Resort a try is your thing for 2019. After all, who wouldn't want to have all the luxuries of a hotel, stay in the closest possible proximity to the beach and with immediate access to the playgrounds?
Keep following your usual meal plans?
Starting a day with a delicious breakfast out in the open, enjoying a family dinner under a bright night sky, without any haste - that's the beauty of a holiday! But why not also treat yourself to a carefree no-cooking time? Opt for the half-board option at the newly reconstructed buffet restaurant and indulge in fine-dining with exceptional Dalmatian delicacies at the Tinel restaurant.
Have it all … and more
Spice up your stay in Zadar region by adding a touch of the unknown and a few firsts and enjoy a truly memorable stay in 2019!