This is Us! Photo Guide to Zaton Holiday Resort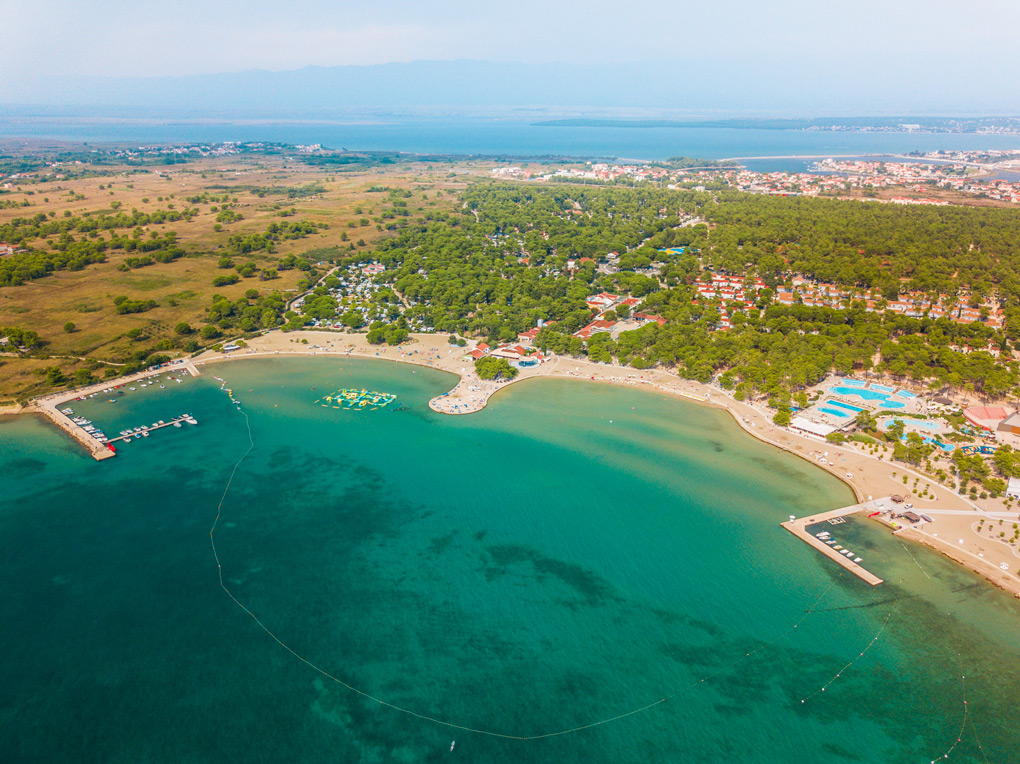 See it for yourself! A picture may be worth a thousand words, but nothing really beats experiencing the story portrayed. So, take a look at our stories, imagine yourself in that exact same spot, then come to Zaton and make it happen in 2020!
This is … Zaton Holiday Resort
Endless shades of blue, endless shades of green... It's your nr.1 place to unwind, disconnect and recharge in beautiful Mediterranean surroundings. Known as one of the top campsites in Croatia, Zaton Holiday Resort is not only an excellent holiday destination for camping fans, but also provides accommodation options with all the comforts of contemporary life - apartments, mobile homes and glamping tents. In other words, it's a place you can call home. Your ideal home on holiday.
This is … our swimming pool complex
It's where you can learn to swim, do it for practice or fun. It's where you take part in the morning aerobics and have a hydromassage with a view of the Adriatic Sea afterwards. It's the place with attractions kids cannot get enough all day long and that occasionally turns into a venue for excellent parties in the evening. Yes, the swimming pool complex is all that. And more....
This is … our beach
One of the best ones in Croatia. Catering to families with children, people with disabilities, adventure- and sport-loving holidaymakers, people travelling with pets, the beach with plenty of shade is your spot to play, do water sports, sunbathe and simply relax. Aaaah, the one and only Zaton beach…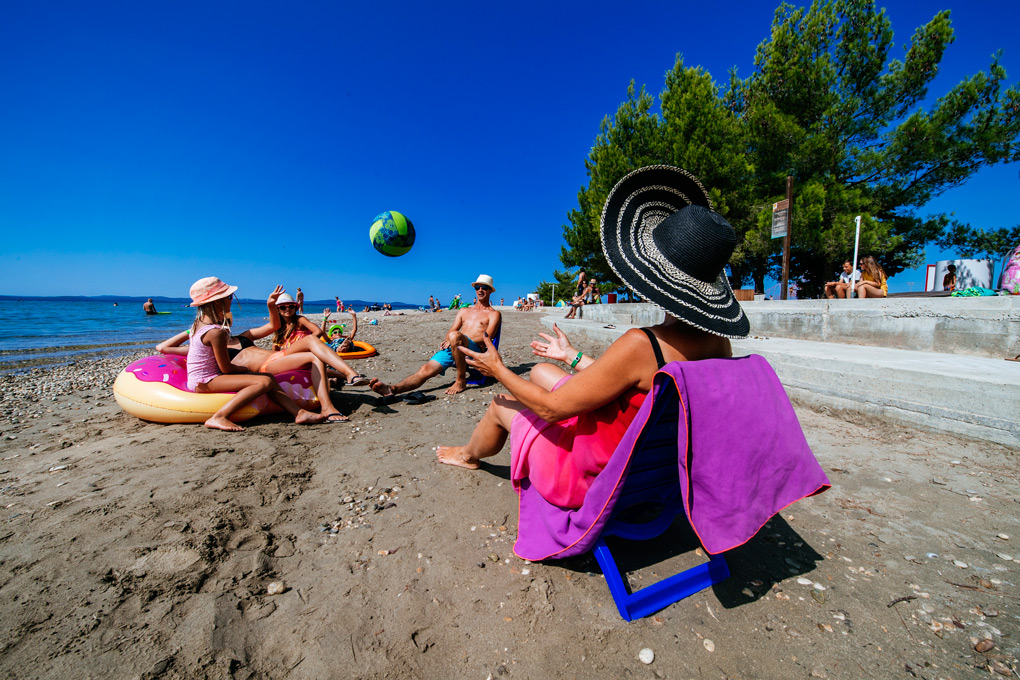 This is … our theatre
Welcome to our world of fun! With our rich entertainment program including lavish musicals for all generations, cabarets, quiz nights, games nights and movie nights, you get the perfect ending to a busy day at the resort. Every single day.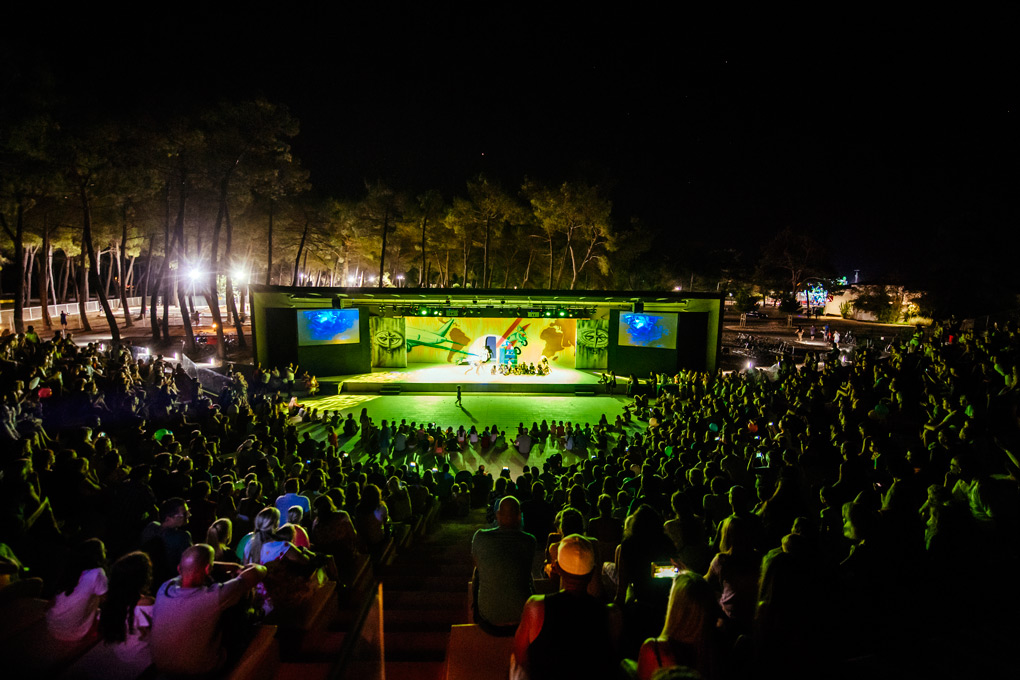 This is … our Flip Flop Activity Park
Your new dimension of a great time! Ready to test your coordination skills in a game of adventure golf, archery or bocce? Want to learn to play (table) tennis or to understand traffic rules by driving a mini car? The activity park offers you a place to acquire a new set of skills and share quality moments with family and friends. Feel free to flip!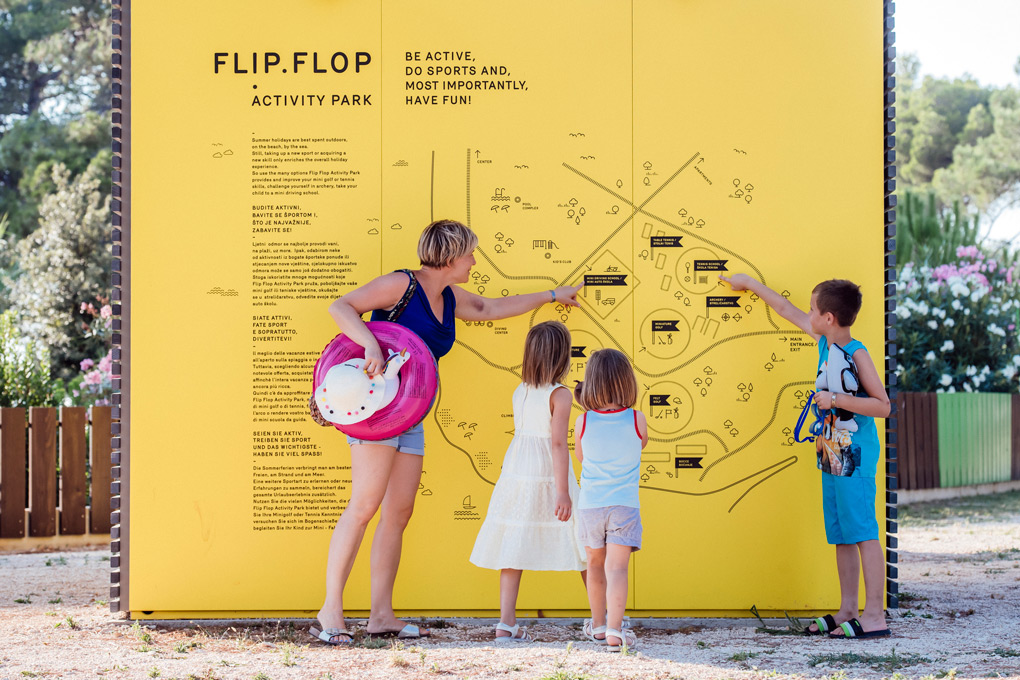 This is … one of our playgrounds
Time to play? Always! Apart from a number of playgrounds within the premises, where your kids get to make friends and enjoy, the entire resort is, in fact, a whole new world for them to explore. It's the perfect place to create fond memories. Top childhood memories!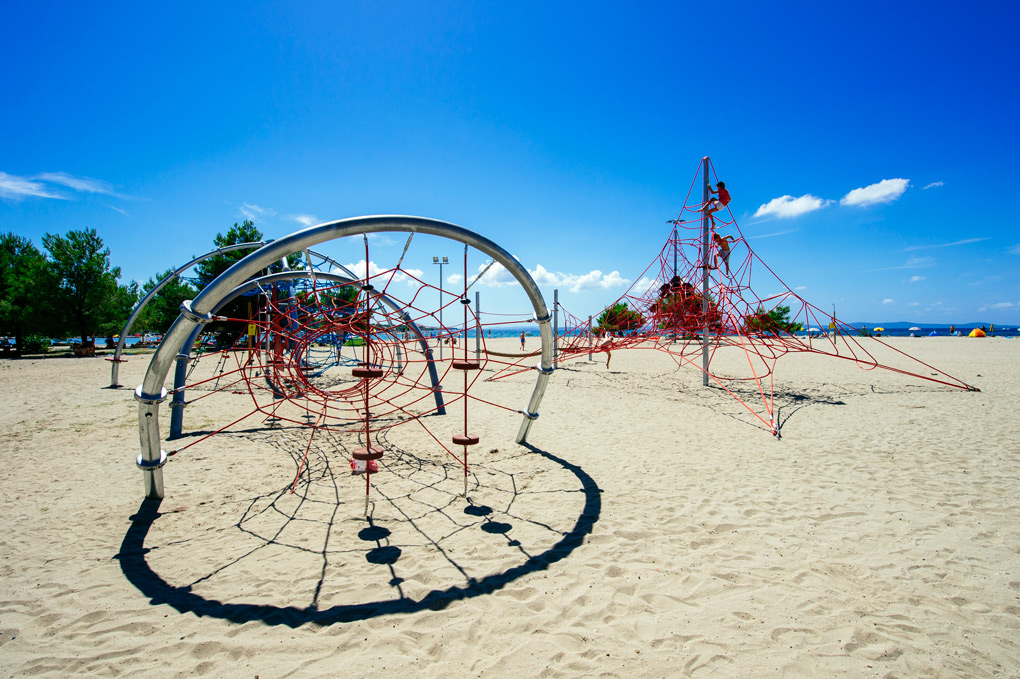 This is … a sports field, one of many
You name it, we have it! From outdoor fitness to fields and facilities for numerous sports - beach volleyball and soccer, handball, basketball, (table) tennis, and combined with schools of swimming, tennis, diving, surfing and horseback riding, the resort is a dream come true for all active holiday seekers. Just do it, play it, go for it!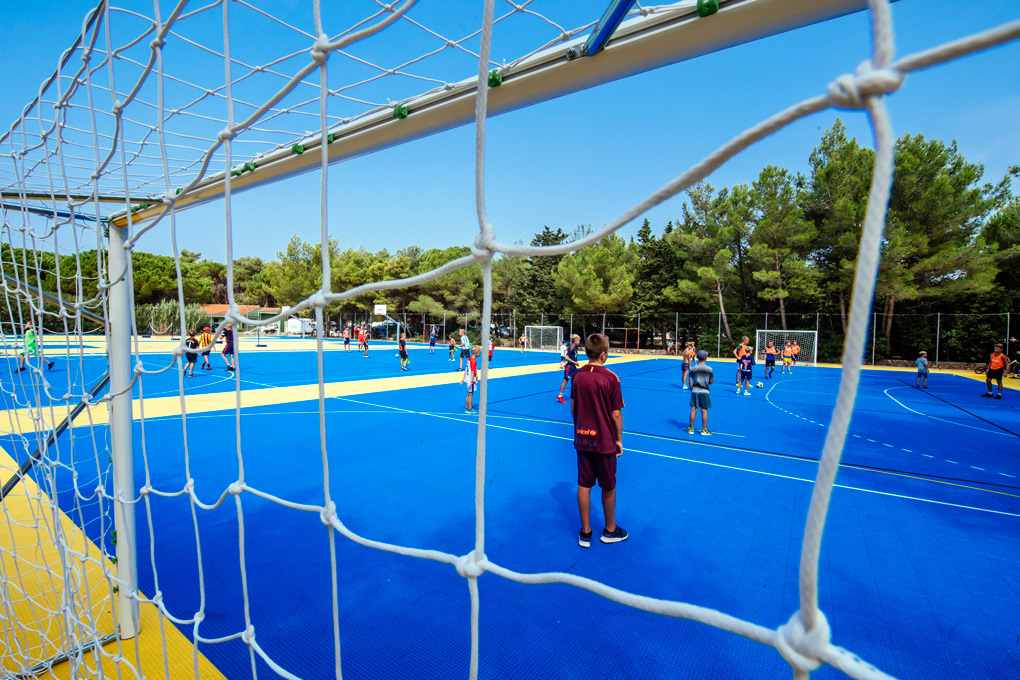 This is … our central promenade
It's Kalelerga, just like the most famous street in Zadar! You go there to buy fresh bread and fruit in the morning, to grab a quick lunch or have a fine-dining meal in the evening, not to mention the home-made ice cream at the Mendula pastry shop. This is where you can pick up some light reading for the beach and take home a souvenir to always remind you of your stay. It's your road to fun, it's your road home!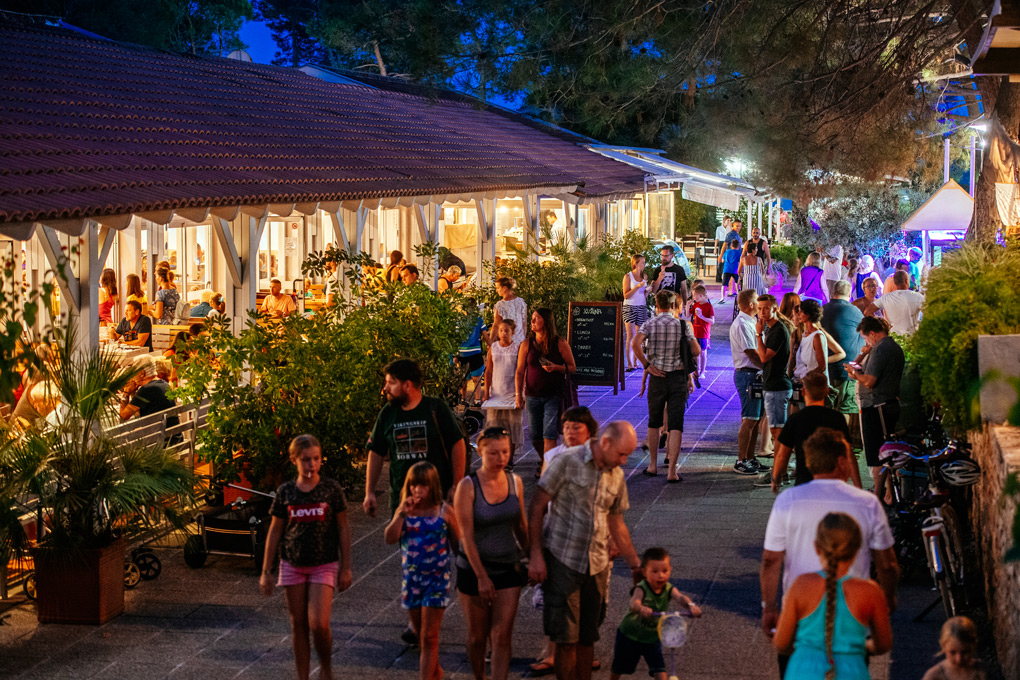 This is … one of our ways to care
Nature we grow with! Our eco project focuses on preserving nature in all its beauty for future generations and present to our guests the diversity around them. So, pick one of our spots dedicated to ecology to learn about native plants and animals and... to think, to dream, to meet, to laugh and enjoy!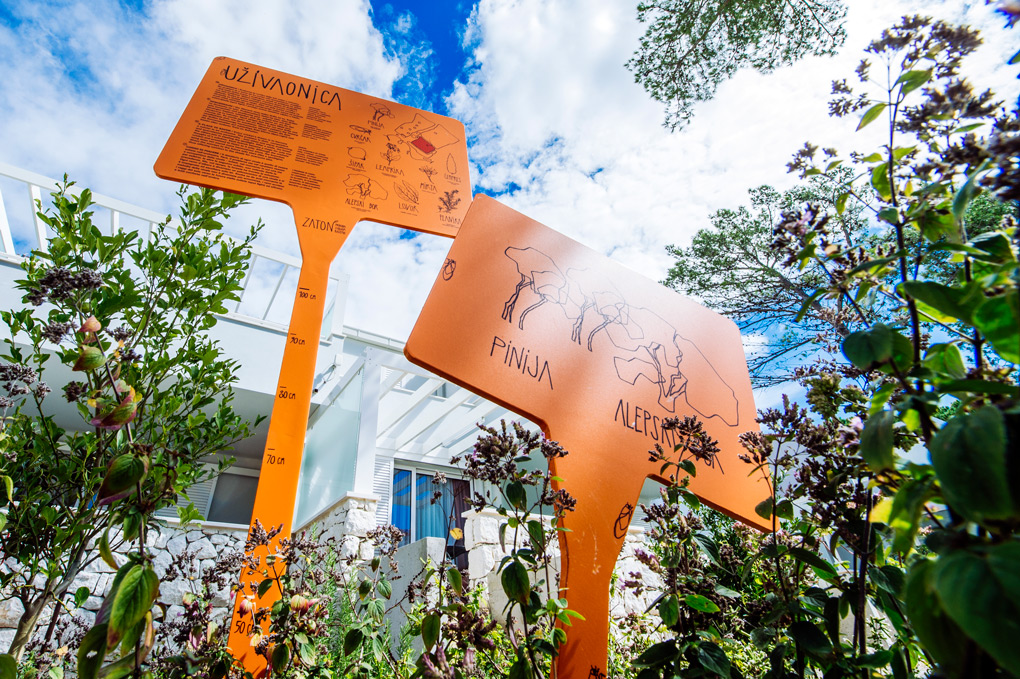 Just a few pieces of the most amazing puzzle
See the highlights, come for the complete picture! For those missing pieces of the entire story, plan a holiday at Zaton Holiday Resort in 2020 and get to know us in person! All of it.