What's in It for You? What to Expect from Your Zaton Holiday in 2020
Expect to have fun and the time of your life. Expect to relax and recharge. Expect to have a memorable holiday experience. And a lot of unexpected, unplanned yet wonderful #Zatonmoments. Here's just a foretaste of what you can look forward to in Zaton:
First things first
Welcome to your amazing holiday destination! When you enter the premises of Zaton Holiday Resort for the first time, you see beautifully tended Mediterranean plants and herbs, hear the cricket's song. As you stretch your arms and take a deep breath of fresh sea air, you just know that this is the place where you'll rest completely, the place that feels like home.
Once you get settled on your camping pitch, in an apartment, mobile home or a glamping tent, take a tour around the resort. Let your kids explore the playgrounds, learn about activities run by the animation team and those available at the Flip Flop Activity Park, check out the beach and the swimming pool complex and figure out which is the best way for you to fully enjoy the wealth of options.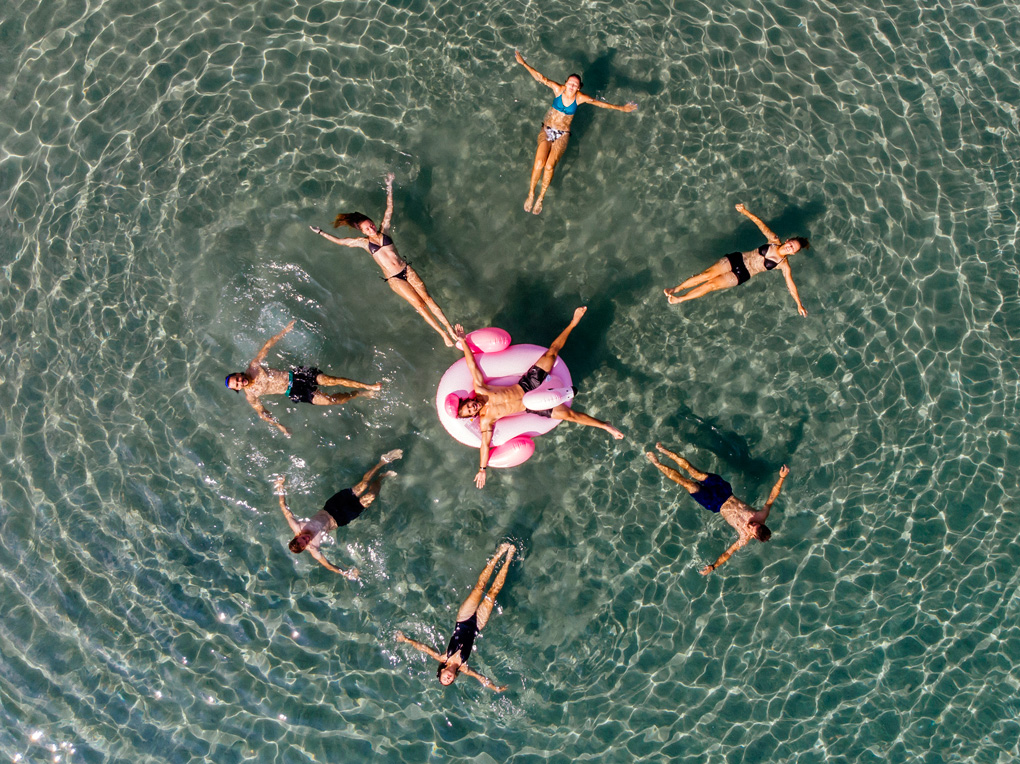 Here we go again!
Don't you just love the feeling when you get back to Zaton Holiday Resort once more? As a returning guest, you already know that you're in for a fabulous holiday, but surely you're also curious to see the changes we have introduced since your last stay. Also, take a look at our rich program for the week and mark the events you wouldn't want to miss for anything in the world, be it a workout, sports competition, musical performance, party or a fabulous musical at the theatre.
What's it gonna be in 2020?
Another season of excitement, laughter, thrills awaits you at Zaton Holiday Resort in 2020! Whether you are a spontaneous traveller or a planner, you don't have to officially announce your choices before arrival, but checking your options beforehand gives you plenty to look forward to.
Show your kids our amazing pools and the beach, encourage them to consider new hobbies and make friends at the Zatonino Mini Club, plan joint adventures. Have a family adventure golf tournament or a SUP or a kayak discovery ride along the coast. Arrange a fun day trip, possibly by renting a boat, go on a cycling trip to Nin and vicinity, choose excursions to breathtaking and exciting places every member of the family will enjoy - be it to the mountains (Paklenica National Park), rivers (Krka National Park and Zrmanja), lakes (Vrana Nature Park), islands (Ugljan, Pag, Dugi Otok), cities (Zadar, Šibenik) and other inspiring destinations.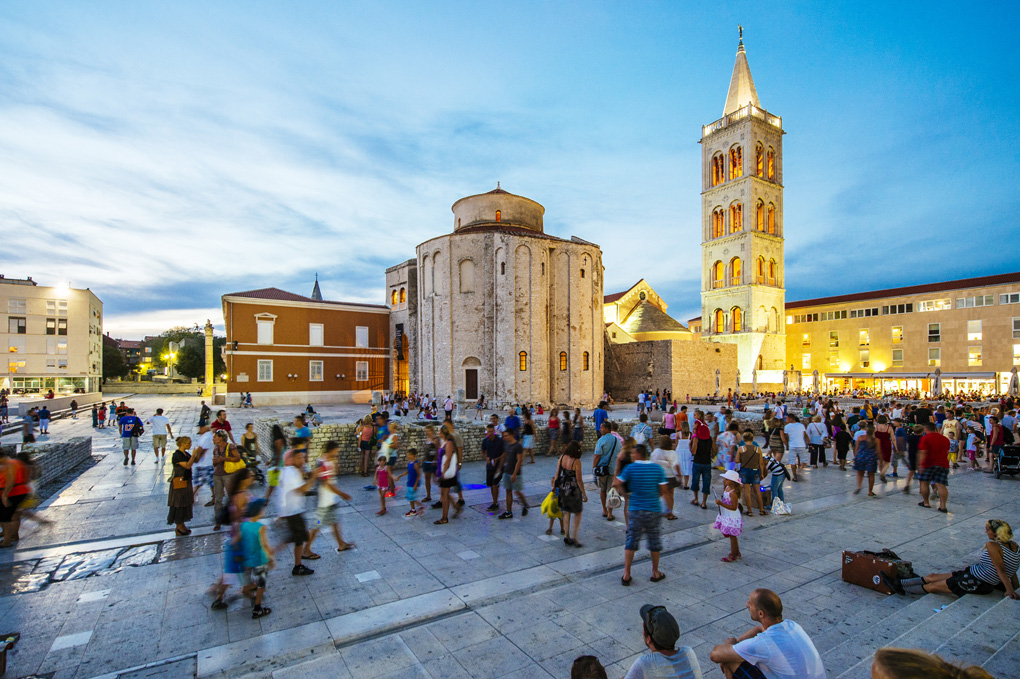 Travelling as a couple, why not surprise your partner with a few romantic gestures? Take your sweetheart to a fine dining Tinel restaurant at the resort, walk along the promenade in Zadar at sunset, discover together what makes Nin a top romantic European destination. Why not also share a thrill just the two of you, be it a panoramic flight over the islands of Zadar archipelago, including the heart-shaped Galešnjak, parasailing or jet ski at the resort.
Planning a stay with a group of friends? Game shows and quizzes, sports competitions and parties - you name it, Zaton Holiday Resort has it. Form teams and play beach volleyball, or a variety of other sports, just for the fun of it and also get in shape by encouraging one another to work out outdoors. Maybe you'd also like to learn how to play picigin (a traditional game played with a small ball in the shallows), take part in contests like Wipeout obstacle races, simply go with the flow all together.
Just got a new pet? Bring it along - it will definitely love Zaton! Apart from large premises to explore and pet-friendly accommodation, the resort also offers a specially designated area where your pet can enjoy a swim.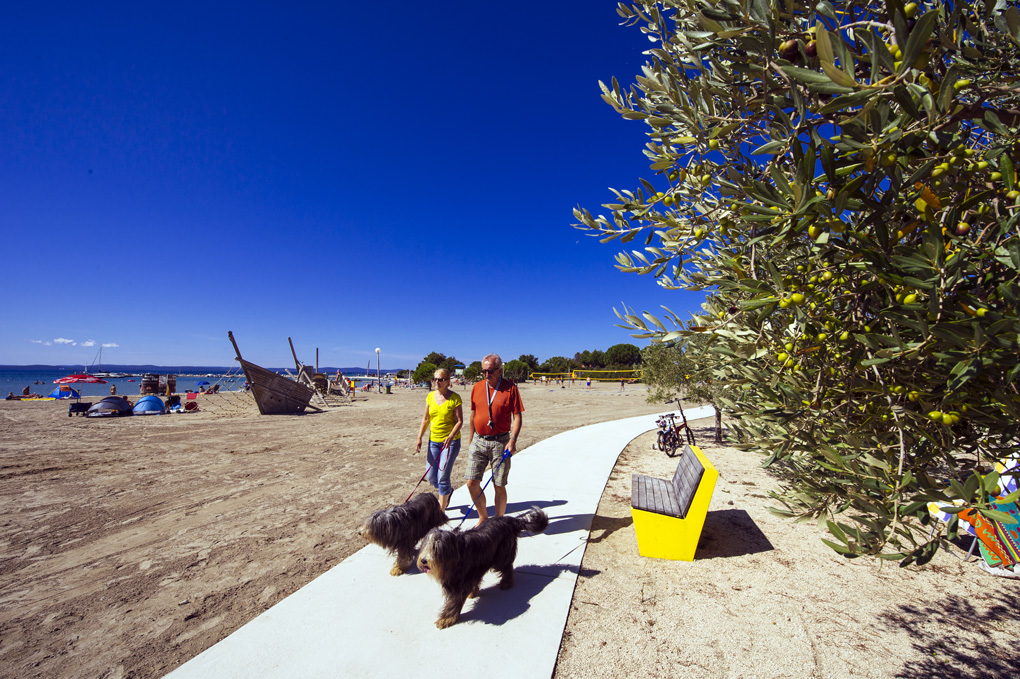 A world of options for another epic holiday
Expect a lot. A lot to choose from, a lot of fun, a lot of relaxation, a lot of moments to remember. Simply because Zaton Holiday Resort never fails and always delivers, always striving to make your dream holiday come true. So it will again - in 2020!