Dalmatian Cuisine One of the Healthiest in the World? See It for Yourself on Holiday in Zadar Region
Beautiful seaside, diverse landscapes, amazing sights, exciting activities, adventure and events ...and irresistible regional cuisine. Northern Dalmatia does, indeed, have it all.
So, take your taste buds on a journey of discovery of gastronomical delights and find out why Dalmatian cuisine boasts not only delicious dishes but also the attribute of being healthy.
Why is Dalmatian cuisine considered healthy?
The simplest answer to the question is - geography! Namely, just as Dalmatia is a part of the larger Mediterranean area, so is its cuisine a subtype of Mediterranean gastronomy. The beneficial effects of Mediterranean food have been known for decades, ever since it was noticed that countries in this region have fewer deaths related to coronary heart conditions. As a result, studies were made to show just how good this type of diet is for the health of any individual.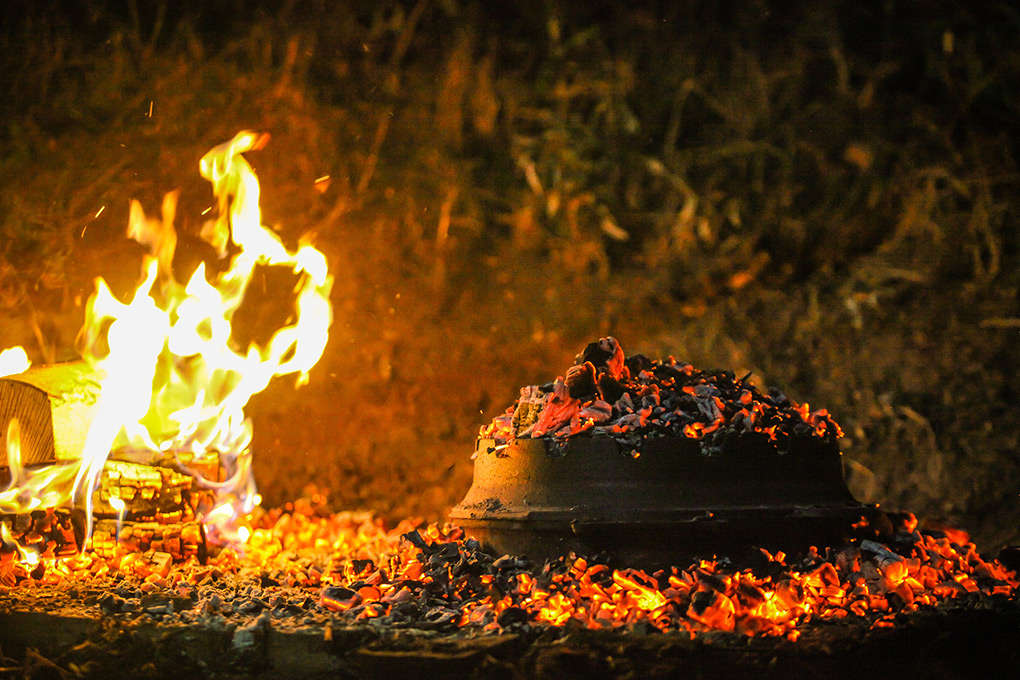 Dalmatian style of cooking incorporates all the essential elements of Mediterranean cuisine. In addition to daily intake of vegetables and fruit, plenty of fish and seafood, moderate consumption of meat, one of the key elements of such a diet is olive oil. Thanks to the pleasant climate and great geographical location just perfect for growing a variety of foods, another major advantage of Dalmatian cuisine is that ingredients are more often than not locally sourced and seasonal. In other words, you get to try the authentic dishes of Dalmatia in their full, rich taste when on holiday.
More than just healthy dishes…
Yes, the food in Dalmatia is delicious. Yes, it's healthy, too. On top of all that, it is the perfect excuse to spend quality time with your nearest and dearest. There's no rush at the table in Dalmatia, it's all about taking it easy, enjoying every single bite, talking about what's going on, sharing stories and laughing together. That's why a meal here is not only the food you put on the table, it's a gathering filled with feel-good emotions and flavours. So, when in Dalmatia, do it the Dalmatian way…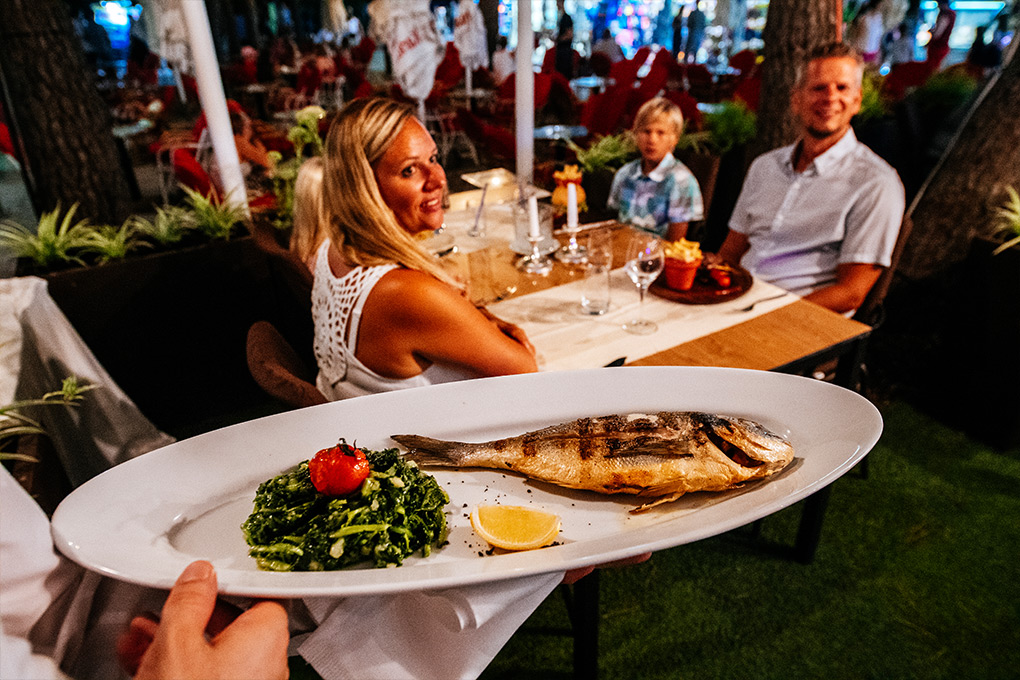 How to pick the right restaurant
Or better still, how to maximize your experience of Dalmatian cuisine? A fish and seafood enthusiast, a meat lover or a vegetarian can all enjoy the amazing dishes of the region alike, since the gastronomy includes a wide variety of ingredient types. When choosing a restaurant, you don't have to necessarily go for the most expensive option to be able to appreciate the gastronomical excellence. Look out for restaurants which primarily focus on Dalmatian or Mediterranean cuisine, give family businesses a try as well and check out a few reviews. When staying at Zaton Holiday Resort, the fine-dining Tinel restaurant is a great choice, just as you might want to stop by 5 bunara, Foša, Malo misto, etc. when visiting Zadar, to name just a few.
Happily healthy on holiday
Embrace Dalmatian lifestyle on holiday in all its forms! Unwind and relax and add a few delicious Dalmatian delicacies to your liking to the mix of holiday experiences in Zaton. Simply savour every single moment with your family and friends while savouring the very best of Dalmatian cuisine!