20 in 2020 - Pick Your Type of Fulfilling Holidays in Zaton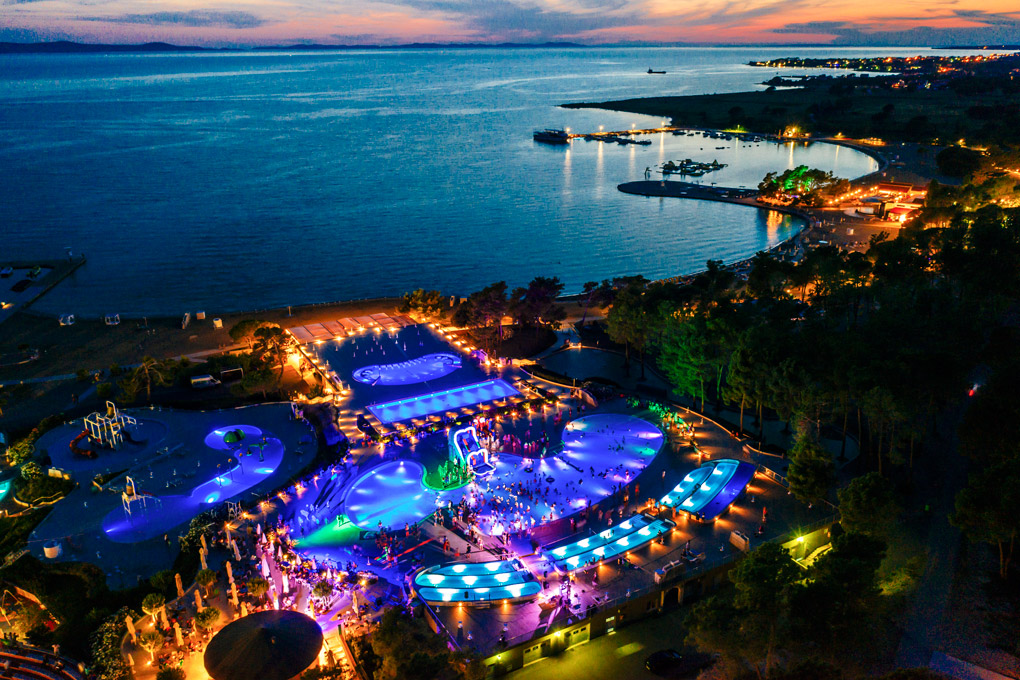 Looking for a place that has it all you expect from a holiday? Three words sum it up perfectly: Zaton Holiday Resort! So, check out different types of holidays you get to experience in Zadar region and combine them to your liking:
1. Unrivaled camping experience
Zaton Holiday Resort - a camping enthusiast's dream come true! With extensive pitches equipped with all the hook-ups and state-of-the-art sanitary facilities not to mention the stunning Mediterranean greenery all around, the resort continues to be the ideal place for a camping adventure in Dalmatia.
2. Homelike feel in a lavish apartment
Keep your daily routine on holiday feeling perfectly at home in an apartment! It's a place where you get all the luxuries of a hotel combined with the privacy of your own home.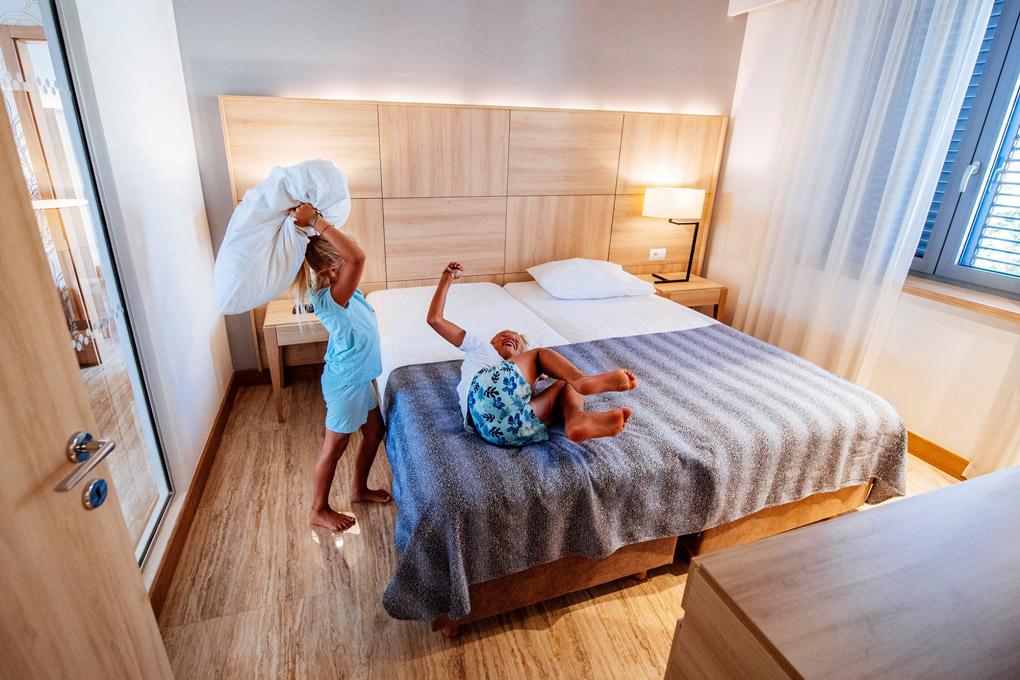 3. A mobile home for a perfect rest
Relax & recharge in beautiful Mediterranean scenery! Providing modern home appliances with a nearby garden patch and a hammock for free use, a mobile home allows you to enjoy nature without having to give up the comforts of a modern home.
4. Fabulous glamping holiday
Add a touch of safari to your camping! Reconnecting with nature has never been easier than in a glamping tent, i.e. a safari lodge, which is fully equipped with household appliances and, thus, allows for a comfortable stay in nature.
5. Beach holiday
Zaton beach - the shiny star among Croatian beaches! Well-known as one of the best ones on the Adriatic coast, the mostly sandy beach with plenty of shade and a long stretch of shallow water is just perfect for families, water sports enthusiasts and people with disabilities.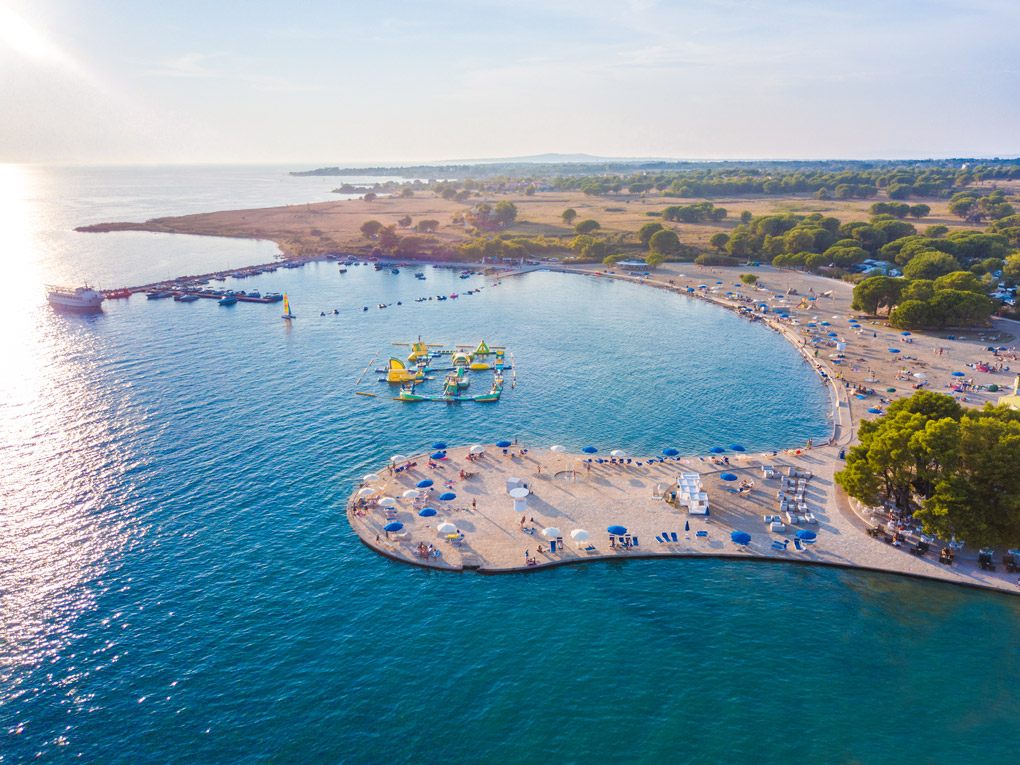 6. Family holiday
Keepin' every member of the family happily busy and entertained! At Zaton Holiday Resort everyone has their share of fun at numerous playgrounds, the beach and swimming pool complex, Zatonino kids' club in addition to numerous activities the whole family can enjoy together at the Flip Flop Activity Park.
7. Holiday for just the two of you
Rekindle the romance in Zaton! Treat yourselves to a getaway for some quality time together enjoying the sunset, fine-dining meals at the Tinel restaurant, pure relaxation by the sea.
8. Pet-friendly holidays
Share your most enjoyable moments with your furry friends! Apart from camping pitches, your pets are welcome in apartments, glamping tents and mobile homes and can look forward to a special pet-friendly spot at the beach.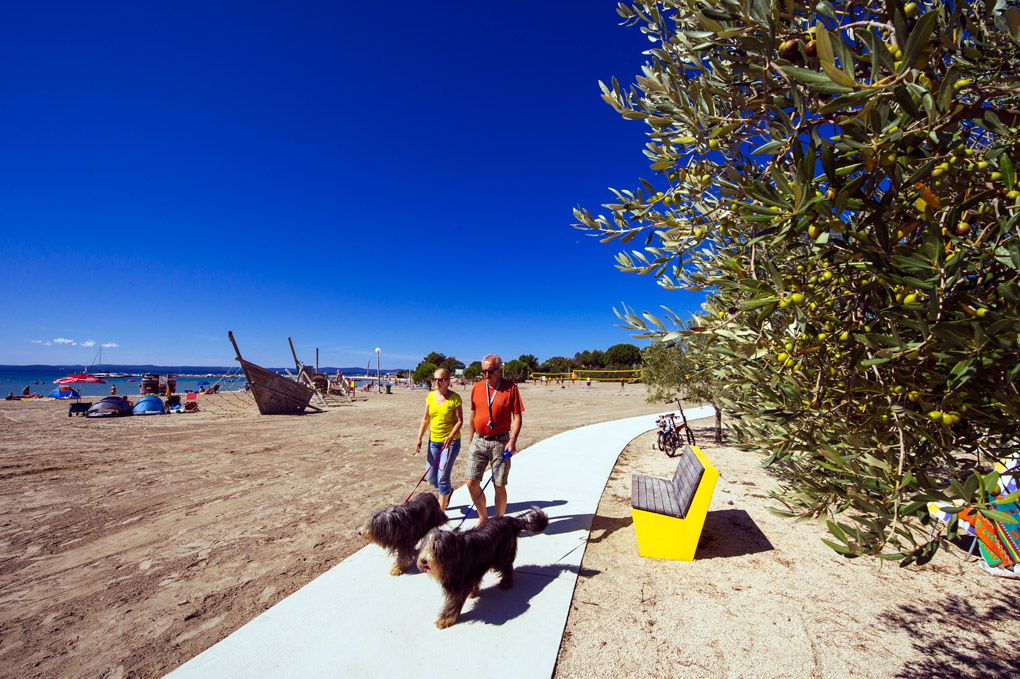 9. Team-building holiday
Bringin' employees together in Zaton! Fun activities available at the resort enable you to foster teamwork and positive ambiance among colleagues in a stress-free environment.
10. A holiday with friends
Neverending fun with your BFFs and buddies! Spend a day having fun at the beach and the pools, playing beach volleyball, soccer and doing water sports together, followed by a UV or a foam party at Saturnus.
11. Self-catering holiday
Fresh buns for breakfast, delicious lunches and dinners under the starry sky… At Zaton Holiday Resort you get to enjoy meals outdoors with your favourite people prepared in a fully equipped kitchen of a mobile home, glamping tent or an apartment, or at the modern sanitary facility.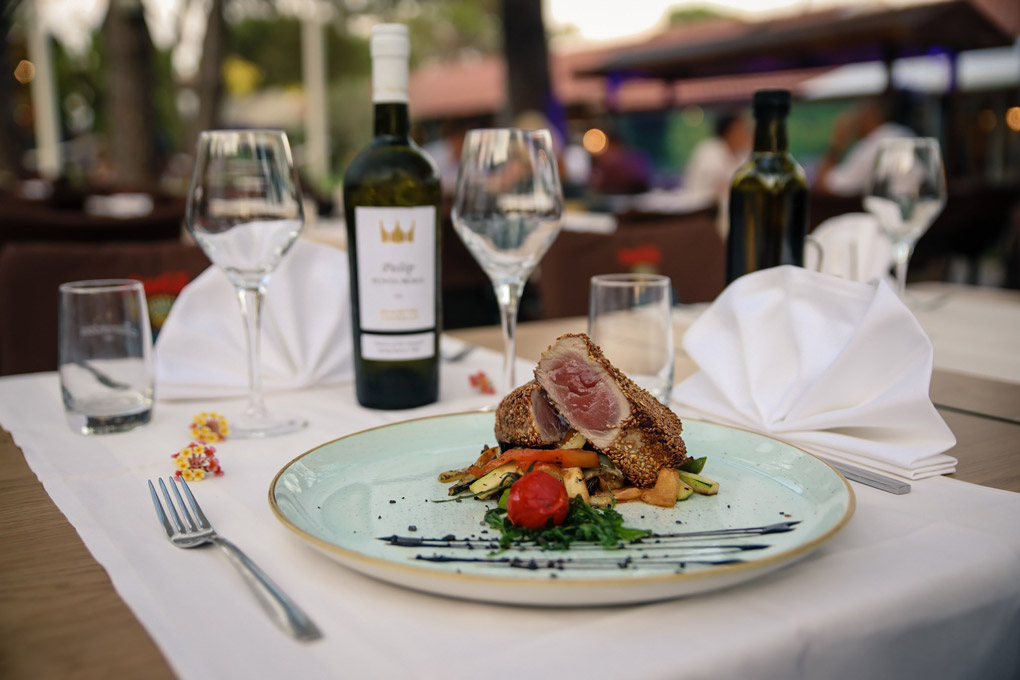 12. Gourmet holiday
Discover the delicious delicacies of Dalmatia! From šokol of Nin and Pag island cheese to modern interpretations of traditional Dalmatian dishes, enjoy the best of irresistible flavours at the Tinel restaurant in Zaton and top restaurants in Zadar.
13. Sightseeing holiday
Open the treasure chest of history and culture! From the magnificent cities of Zadar and the nearby Šibenik, to historical towns like Nin and even small villages, there are a lot of fascinating stories and legends, sights and attractions to discover.
14. Holiday for nature enthusiasts
Such a small area, such a large number of nature's wonders! From the stunning seaside (Kornati Islands National Park, Telašćica Nature Park) to mountains (Paklenica National Park, Velebit), from rivers (Krka National Park, Zrmanja) to lakes (Vrana Lake Nature Park, Plitvice Lakes National Park), enjoy the beauty of nature at every turn.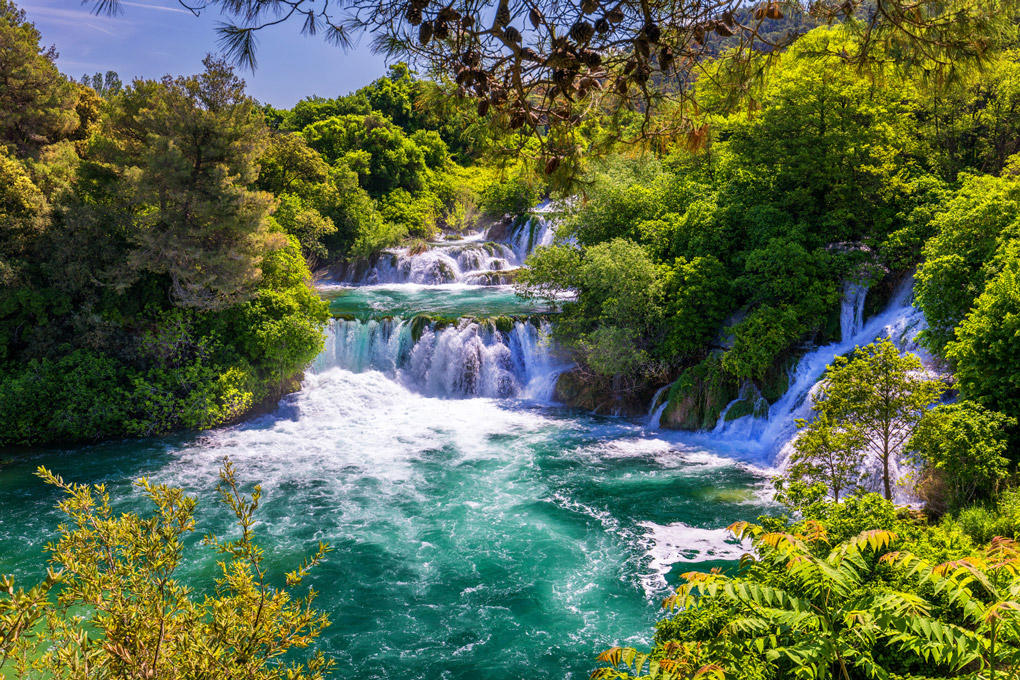 15. Active holiday - water fun & sports
Team or solo, on water or land, stay active on holiday! The resort is a great place to pursue your passion for water sports (diving, kayaking, SUP paddling, swimming, surfing), do exercise at outdoor fitness area and sports like football, handball, tennis, basketball, volleyball, adventure golf.
16. Adventure holiday
Feel the thrill on holiday! Go parasailing, water or jet skiing, rock climbing in Paklenica National Park, bungee jumping off Maslenica Bridge, rafting down the Zrmanja river for the ultimate adrenaline rush.
17. Cycling and hiking holiday
Up and down, then all around! With round 3000 km of trails along the coast, on the islands and inland, Zadar region is a true heaven for fans of cycling and hiking. If you don't bring along your own bikes, you can always rent one, e-bikes included, at the resort.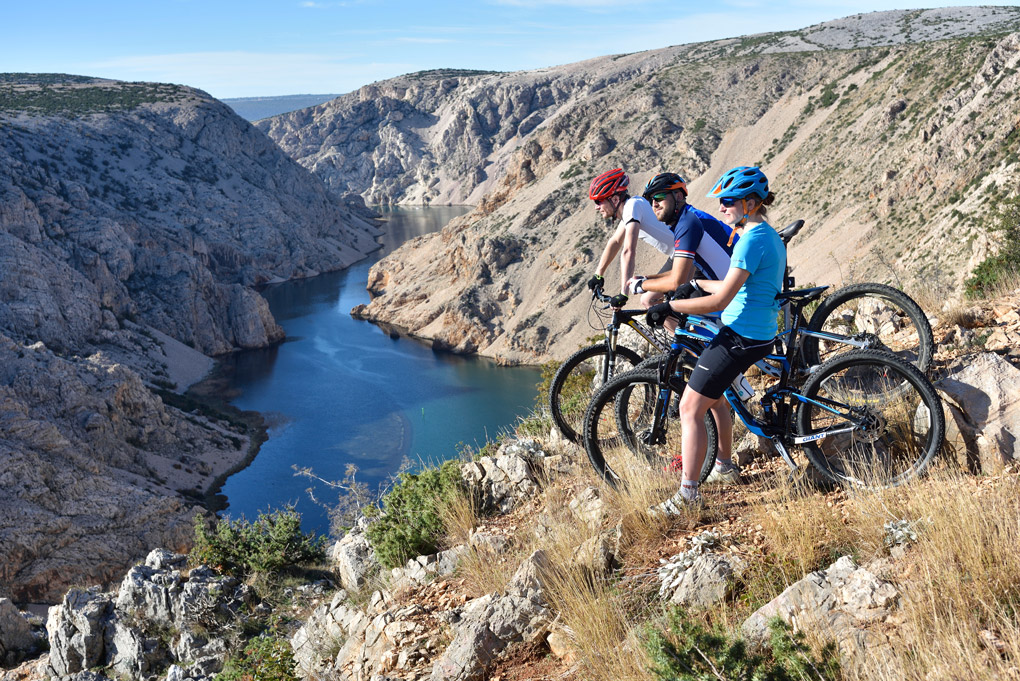 18. Boating holiday
Set sail and 'ahoy' you say! With more than a hundred islands, islets and rocks of all shapes, sizes and landscapes, Zadar archipelago is a dream come true for all fans of the sea. Boats are also available for rent at the resort as are moorings in case you bring along your own boat.
19. Holiday full of fun events
Pick an event and have a great time! In addition to numerous events in Zadar and Nin, the resort is one fun place to be thanks to its busy calendar which includes musicals, open air cinema, musical performances, parties, game nights and quiz nights, contests and more.
20. All-in-one holiday
… at Zaton Holiday Resort! There is no need to pick just one type of holiday, simply because the resort enables you to have it all. So, use the opportunity, combine your preferred options and make it happen in 2020!