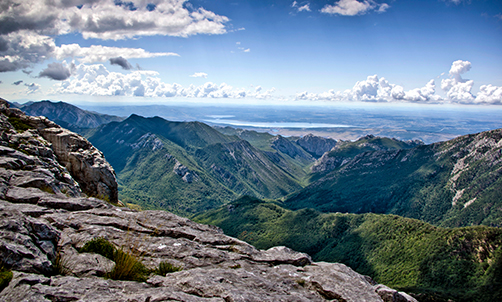 The Best Spots for Being Active in Northern Dalmatia
The best sunset in the world? In Zadar region. The best accommodation with exciting extras including the best beach in northern Dalmatia? At Zaton Holiday Resort. The best place to climb, surf, dive, cycle and do other fun activities? It's time for you to find out:
N°1 climbing spot - Paklenica National Park
Are you up for a challenge? Then look up, Paklenica is calling you! Just an hour away from Zaton, the national park is the most popular climbing centre in Croatia. Most of around 400 climbing routes that differ in grades and length are located in Klanci, Velika Paklenica canyon, and can be easily accessed. Apart from challenging routes such as Anića kuk, even families with children can have a go at the exciting activity. Despite being a real climbing treat, Paklenica is also famous for its extraordinary nature.
N°1 diving spot - Kornati islands
Dive in the amazing underwater world around Kornati islands! Just as they are different in their size and shape, so do walls, reefs, tunnels and rich biodiversity under the surface give you a great place to explore. While scuba diving requires a special arrangement within organized groups, snorkelling is allowed everywhere. In other words, anyone can experience the beauty underneath.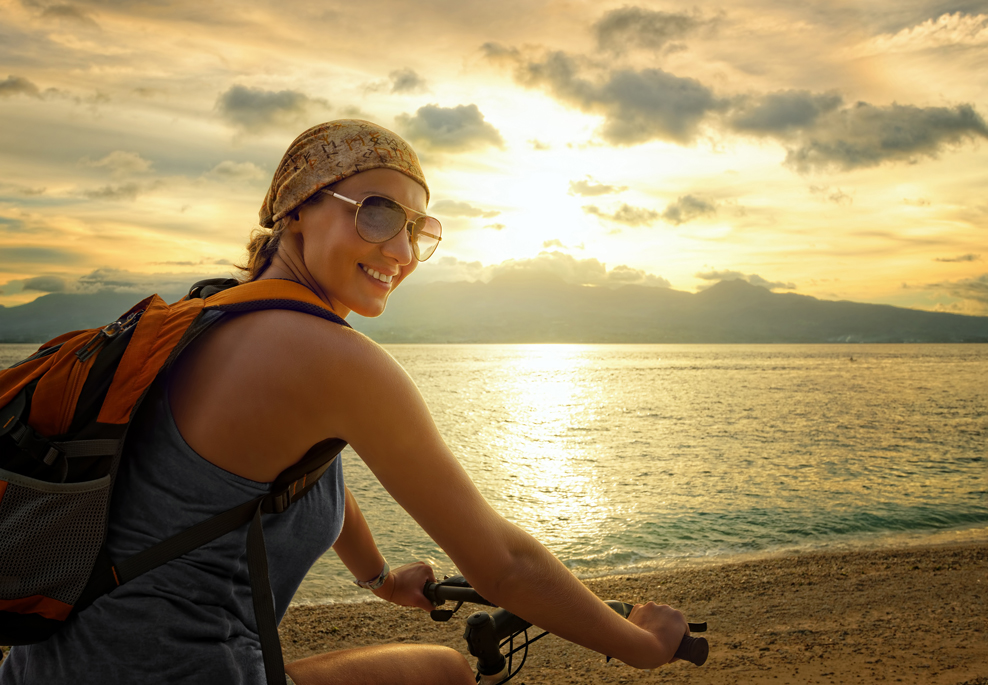 N°1 cycling spot - the entire region
Three elements make Zadar region a great cycling destination: pleasant weather, breathtaking and diverse landscape and a lot of routes to choose from. 3000 km of trails, to be precise, which vary in difficulty and length. For example, mountain bike trails take you on an adventure on Velebit mountain, Zrmanja river canyon, Vrana Lake Nature Park and islands such as Pag, Ugljan, Pašman. If you prefer the road, cycle to Zadar and get to know other towns such as Novigrad (over Maslenica Bridge), Nin, Obrovac, Biograd or Benkovac. Many of these places are also excellent excursion spots for families, so take your kids on a cycling trip of discovery to Nin, Ugljan, Zadar, Vrana Lake or Zrmanja. It's an adventure to remember for the whole family.
N°1 hiking spot - Paklenica National Park and the islands
Hike to the top of the mountain or an island for the ultimate view of the sea, nearby islands and nature in its full glory! Walk in the thick shade of old forests in Paklenica. Pass through olive groves and along the dry stone walls on Ugljan island. Take up škraping (hiking over rocks), which includes a touch of adventure since the trails take you along the rocky coast of Pašman island. In Zadar region, hiking is so much more than just walking in nature.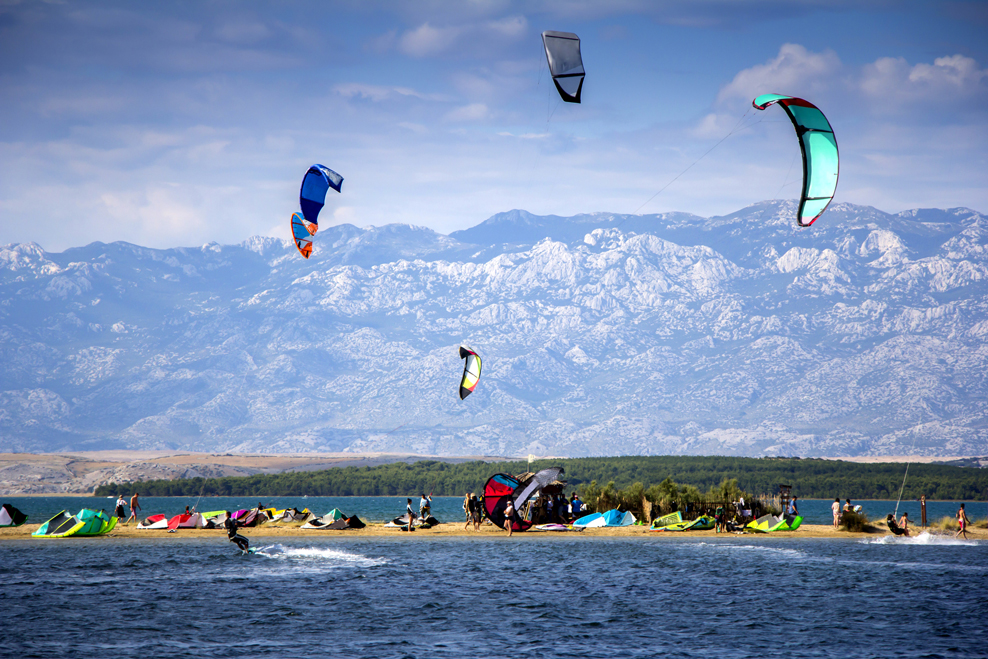 N°1 surfing spot - Nin's Lagoon
Make friends with the winds in Nin's Lagoon and learn to (kite) surf or board, or maybe even SUP! The beach is an excellent place to start a new adventure and take up a water sport, since it offers you the perfect conditions to acquire the necessary skills.
Don't settle for anything less…
Reach for the stars on your holiday! By climbing, cycling and hiking to the top, by diving deep, only to find your perfect place to rest after a day filled with activities at Zaton Holiday Resort.