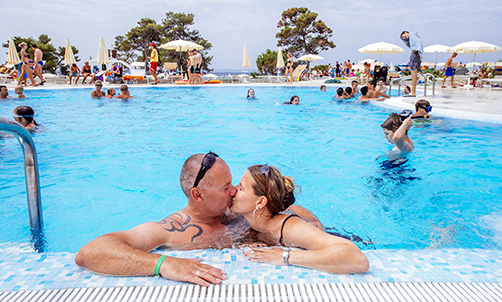 7 Reasons Why Zaton Is a Great Holiday Destination for Couples
Just the two of you. Long walks along the shore, holding hands. A dinner under the starry sky. Sharing the experience of discovery in Zadar region. Creating lasting moments together, moments to rekindle the spark in your relationship. Zaton Holiday Resort is just the right spot for a romantic getaway and here are a few reasons why:
1. The heart of the Adriatic coast
Take out a map of the Adriatic Sea and pin the heart of it! It's Zadar region. Now look north, south, east and west. There are so many exciting places for you to explore together - adventure on the mountains and rivers, trips of discovery on the islands, excursions to the nearby wonders of nature, sightseeing in the ancient city of Zadar and Dalmatian towns and villages nearby.
2. Place for romance
The sunset, oh, the sunset! Can there be anything better than to sit together on a bench by the sea and just watch the unique display of colours on the evening sky? Or sleep in every morning, do as you please the entire day and then have a romantic dinner under the starry sky, or a nightcap on the lovely terrace of your accommodation unit. It's just pure relaxation in the presence of a person you care about the most.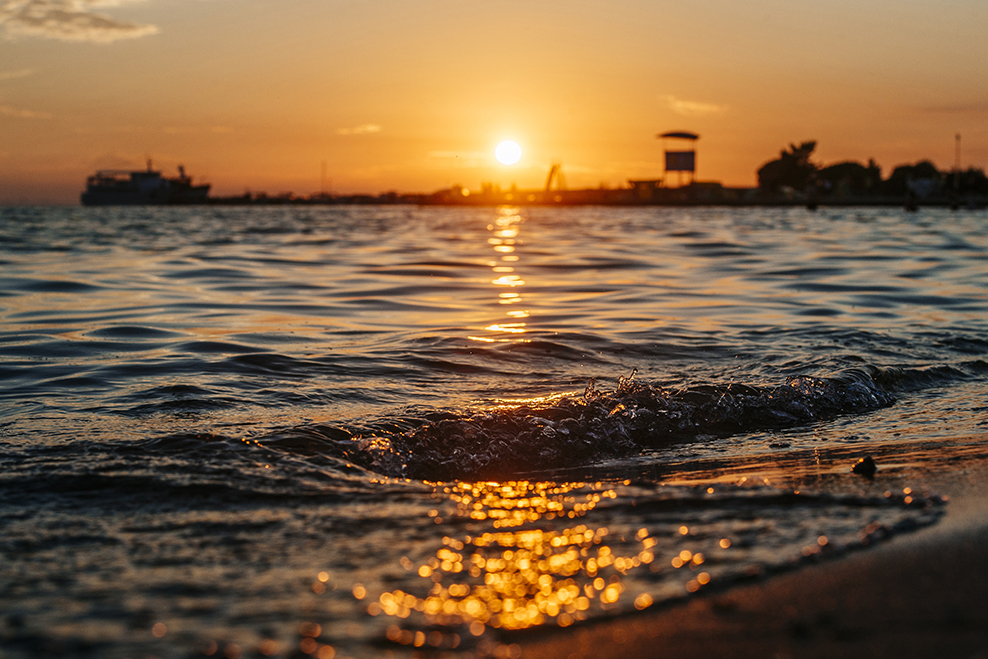 3. Just being (active) together
Spend a day by each other's side on the beach, enjoy the view of the sea from a massage bench in the swimming pool. Take a walk to the nearby town of Nin, go on a cycling tour in the hinterland or along the coast or challenge one another to a game of mini golf . Rent a canoe to get a different perspective of the coast, maybe even a jet ski for a touch of adrenaline, or go parasailing together for a view from above. Choose activities you both enjoy and share moments of fun, adrenaline, inspiration, moments you will never forget.
4. Time for a meal
A way to a person's heart is through the stomach! So, surprise your partner with fresh buns, pastry and a completely laid out table on the outdoor terrace in the morning. Treat yourselves to an authentic Dalmatian dinner in a restaurant in Zaton, Zadar or Nin. Visit wineries in Ravni kotari for a drop of excellent wine and don't forget to try Zadar's famous liqueur Maraschino.
5. Homelike accommodation
Make yourselves at home in an apartment studio! At Zaton Holiday Resort you can feel as cosy as in your own home, just without everyday rush and stress. Make the most of the change of scenery and spend quality time surrounded by Mediterranean greenery, close to the sea. Don't forget that the resort also offers couples a special package 'Summer in Pair' with accommodation, half-board and extras.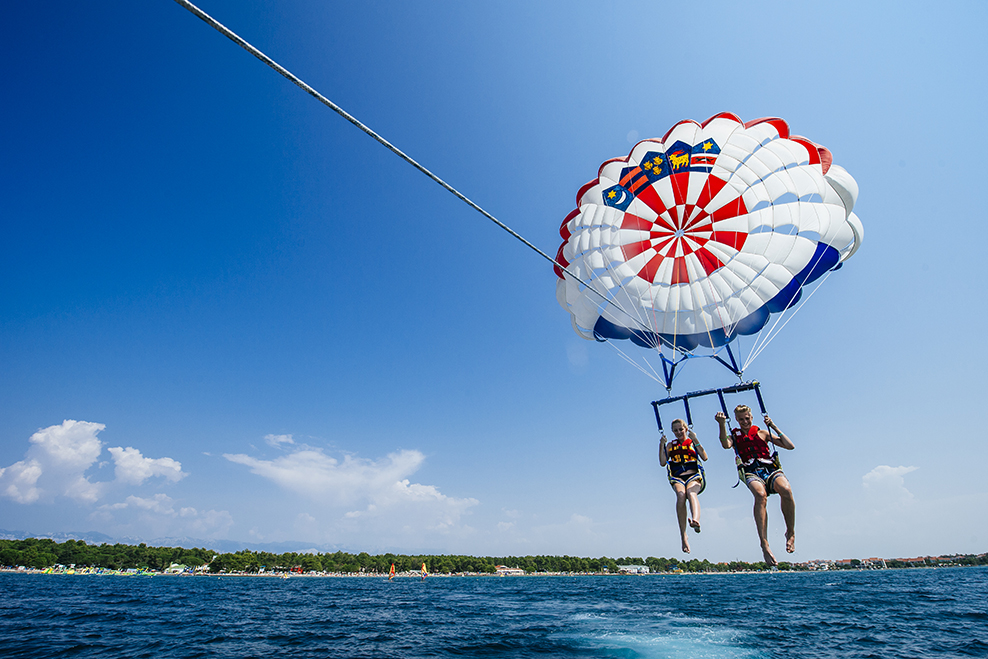 6. Easy to reach
You have only a few days for a getaway trip? No problem, because Zaton is just an hour or two away by plane from many European destinations. Prefer a road trip? Equally simple, even if it takes a bit longer to arrive by A1 motorway or state roads.
7. At your own pace
Leave everyday worries behind you and do everything your way. Even if it's only for a couple of days. See the sights and visit attractions in nature, or don't. Be active and explore the region, or don't. Spend a day lying around in a lounger, or don't. Choose among the many options you have at Zaton Holiday Resort and make sure you both enjoy your getaway.
Love is in … Zaton
Take the time off, spend it with a person you love instead. Do so away from your everyday lives, do it in Zaton. Free of care, just two people enjoying quality moments together. At the right time, at the right place, with the right person.
Thinking about surprising your darling with a special dinner? Have a look at the top 5 restaurants in the region!