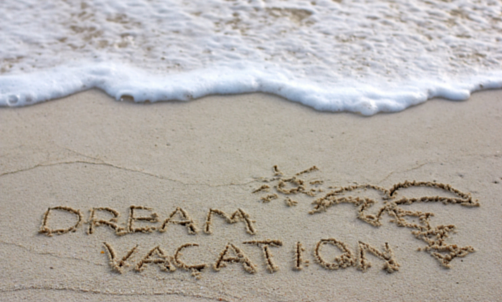 Arriving to Zaton by Plane or Car
Zaton - a point quite close to Zadar on the map of Dalmatia, an excellent place for even better holiday, a desired destination guests want to reach as conveniently as possible. Luckily, Zaton is easily accessed by road or air, and the preferred way of travel is a matter of personal choice. To facilitate decision-making, here are a few advantages and disadvantages of travelling by car or plane.
Road trip
Croatian extensive motorway network enables visitors to arrive at their chosen destination simple and quick. Famously called 'Dalmatina', the A1 motorway connecting Zagreb with cities such as Zadar and Split is the one to take to reach Zaton by car as fast as possible. However, during the summer months heavy traffic and possible traffic jams at junctions make travellers reconsider the motorway and take state roads instead. Adriatic Highway (Cro. 'Jadranska magistrala') is a part of the European route E65 and it follows the coastline with the constant view of the sea. The other option is the state road D1 which is parallel to A1 and it passes Plitvice Lakes national park as well as other examples of beautiful landscape. Needless to say, by taking the state roads travellers don't have to pay motorway toll.
While travelling by car is an obvious necessity for campers, families with children often opt for this mode of travel since it allows them to take their time and progress at their own pace. Concretely, whenever they feel like stopping for refreshment and some entertainment for kids, they simply take a break. Also, they can fill up their car as far as it goes and basically leave nothing to chance - take everything from essentials to all the toys the kids play with. Still, depending on the starting point, arrival by car can take hours on end which can turn out to be quite a risky business particularly with kids who aren't used to travelling long distance.
Taking the plane
Zadar airport is quite close to Zaton and there are flights available from all over Europe - Germany, Spain, France, Ireland, the UK, Switzerland, Sweden, Norway, etc. It's possible to reach the destination in just a couple of hours and, safe to say that flying to Dalmatia is by far the fastest option and could even turn out to be cheaper when compared to toll and petrol costs. In addition, Zaton Holiday Resort really has everything at hand - from supermarket to boutiques, from essentials to souvenirs and summer fun gear. In fact, there's hardly a need to leave the resort at all. Still, if the guests wish to explore the area, they have at their disposal buses to take them to Zadar, bikes that can be rented to visit nearby places of interest such as Nin and excursions organized at the resort. So, the cars end up just parked there during the entire holiday.
Admittedly, arrival by plane allows for far less luggage than would fit a car, but truth be told, many of the 'just-in-case' items are hardly ever necessary on any holiday. For example, kids won't have the time to play with toys they brought from home - there's just too many exciting new activities to do, playgrounds to explore and new friends to make.
Whatever works
While road trip can be quite fun when it involves taking it easy and enjoying the scenery along the way, flying allows travellers to reach their destination faster. The key is to weigh pros and cons of each possibility and make a personal decision about it, ie opt for for the one that represents the most convenient and practical way to reach the desired destination so that one can truly look forward to going on holiday.