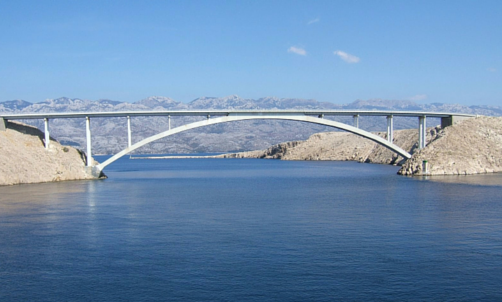 Discovering Pag Island
With rich cultural-historical heritage, distinctive landscape, delicious cuisine, well-preserved tradition and customs, a list of interesting peculiarities, as well as a wealth of activities for a modern traveller, Pag island is a true paradise for curiosity-driven visit. It is famous for unique, hand-made lace, delicious cheese, salt, and, more recently, parties, but Pag has a lot more to offer and it definitely is a place to explore.
General
Pag is the fifth biggest island in the Adriatic Sea, but it's the most indented which means that it is full of hidden coves. Indeed, the island is famous for its sandy or pebbly beaches, considered to be among the best ones in Croatia - just perfect for families with children. In addition to the lovely beaches, the landscape of the island is rather peculiar, with its eastern side rocky, bare and steep as opposed to the greener western side. Its surface, particularly the part facing the continent, is often compared to that of the Moon, since it's generally scarce in vegetation.
Cuisine
Pag island is greatly influenced by the natural phenomena that occur only there. Its eastern side is constantly hit by the bora wind which brings salty air, so that the vegetation has a distinct flavour. Sheep graze on the aromatic herbs and grass and, consequently, their meat differs from others. In fact, the island is renowned worldwide precisely for one-of-a-kind lamb meat specialties as well as cheese (Paški sir). Pag is also home to centuries-old salt production, the largest in Croatia. Salt storage facilities that date back centuries testify to its importance for the local population.
Past and present
Just as the whole Zadar region had a turbulent past, Pag wasn't spared either by the mere fact that it's an island. Traces of human presence found on the island date back a few thousand years, even though the majority of preserved monuments are from the past millennium. Remains of the Old Town of Pag tell a story of a once prominent town, whose inhabitants moved to a different location after it was demolished end of the 14th century. The new town of Pag was built in the 15th century and it represents a typical Renaissance town. Skrivanat Tower and other places of interest: Duke's Palace and Church of the Assumption of Mary in the centre and St George's Church, date back to the time when the new town was constructed and fortified.
Tradition and culture
Another religious edifice of extreme prominence is Monastery of St Margaret where the Benedictine nuns started creating the lovely hand-made lace, another famous Pag product, centuries ago. The art of making lace has been passed down from generation to generation and it is no longer made exclusively by the nuns. The island makes a real effort to preserve its other traditions and customs as well, which are quite interesting to witness: folk circle dance called Paško kolo or Paški tanac, folk drama 'Slave Girl', carnival and other festivities where the amazing folk costume with the inevitable lace is displayed.
Alive as ever
While traditional festivities in which both the young and elderly actively participate, are a sight to see, visitors of younger generation head to the all-day (and night) parties in Novalja, at Zrće beach, or Croatian Ibiza as it is sometimes referred to. Whatever the reason for which you head to Pag (easily accessed from Zaton as the island is connected with land by a bridge), a lively, modern island with an exciting story and tradition awaits you.
Image source: commons.wikimedia.org