Plan an enjoyable stay with friends, partner or your team in Zaton Holiday Resort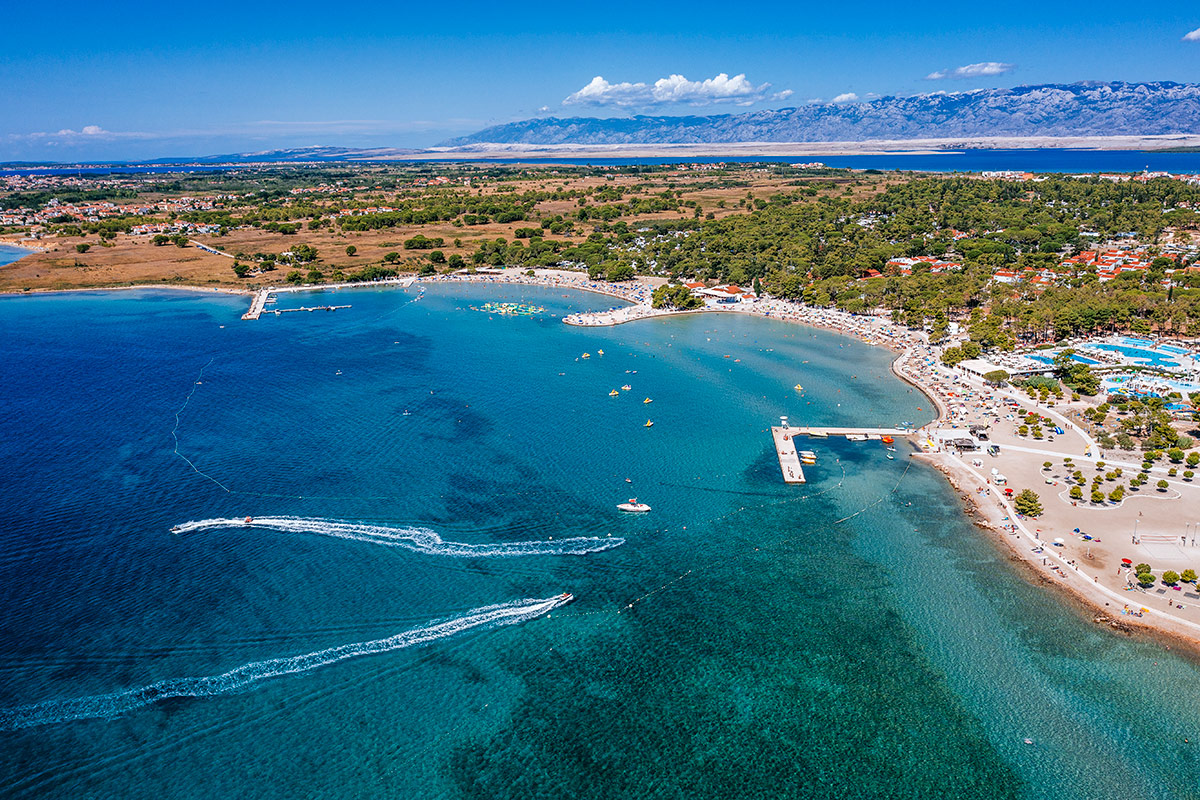 Travelling with your partner, friends or your team? At Zaton Holiday Resort you can have it all! Situated in a beautiful cove in northern Dalmatia, the resort offers you a perfect place for a timeout from your work or home routine and a fun-filled holiday. So, whether you are looking for an active spring break, a romantic getaway or just need a Zaton break, we've got you covered.
Active spring break
Just perfect for some fun with friends! The pleasant weather conditions and blooming nature provide you with the ideal backdrop to recharge with positive energy. In addition, Zaton Holiday Resort offers a wide variety of amenities you can use with your friends and have a laugh while you're at it.
For example, together you can do a workout along the trim track, play a team sport, try out golf or compete in Adventure Golf, and more. Having been active, you can then sit all together on a terrace taking in the spring sun, enjoying the view of the sea and sharing lovely moments.
Tip: Don't forget to check out the Zaton Break offer for a stay in an apartment, glamping tent or a mobile home!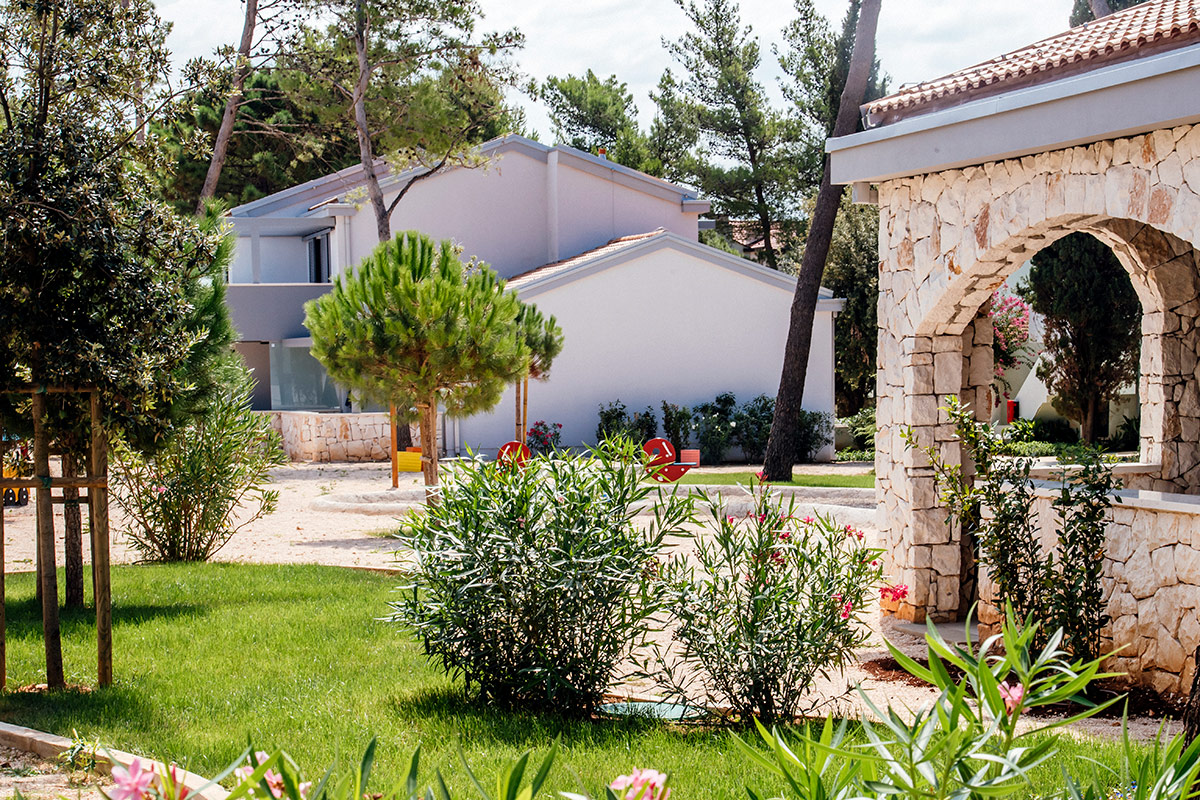 Active team break
From teamwork to dream work! Organize a special gathering for your staff and foster their sense of community at Zaton Holiday Resort. Moving away from the usual working environment and assignments can work wonders on the spirit of your team, especially if you add exciting activities and trips into the equation. Apart from offering a choice of accommodation and catering facilities, the resort also has multifunctional areas which can be used for team building activities, entertainment & leisure. It is also conveniently near a lot of places of interest, including national parks and the city of Zadar, allowing you to plan trips of discovery as well.
Tip: Communicate your ideas to our staff and we will assist you in organizing a memorable program for your team!
Romantic getaway
Rekindle the spark in your relationship by enjoying special moments with your partner! Indulge in a water massage at the pools with the view of the sea and go for a stroll at sunset. Have a delicious gourmet experience out in the open as offered by Beach Restaurant & Bar Mareta. Choose between numerous activities available at Zaton Holiday Resort and be active together. Also, look for those magical moments for couples in the region as well. Go on a romantic panoramic flight to spot the heart-shaped island of Galešnjak, or discover the story behind the Sphinx of Zadar and what makes Nin a romantic destination.
Tip: Don't forget to check out the Summer in Pair offer for a stay in a studio apartment!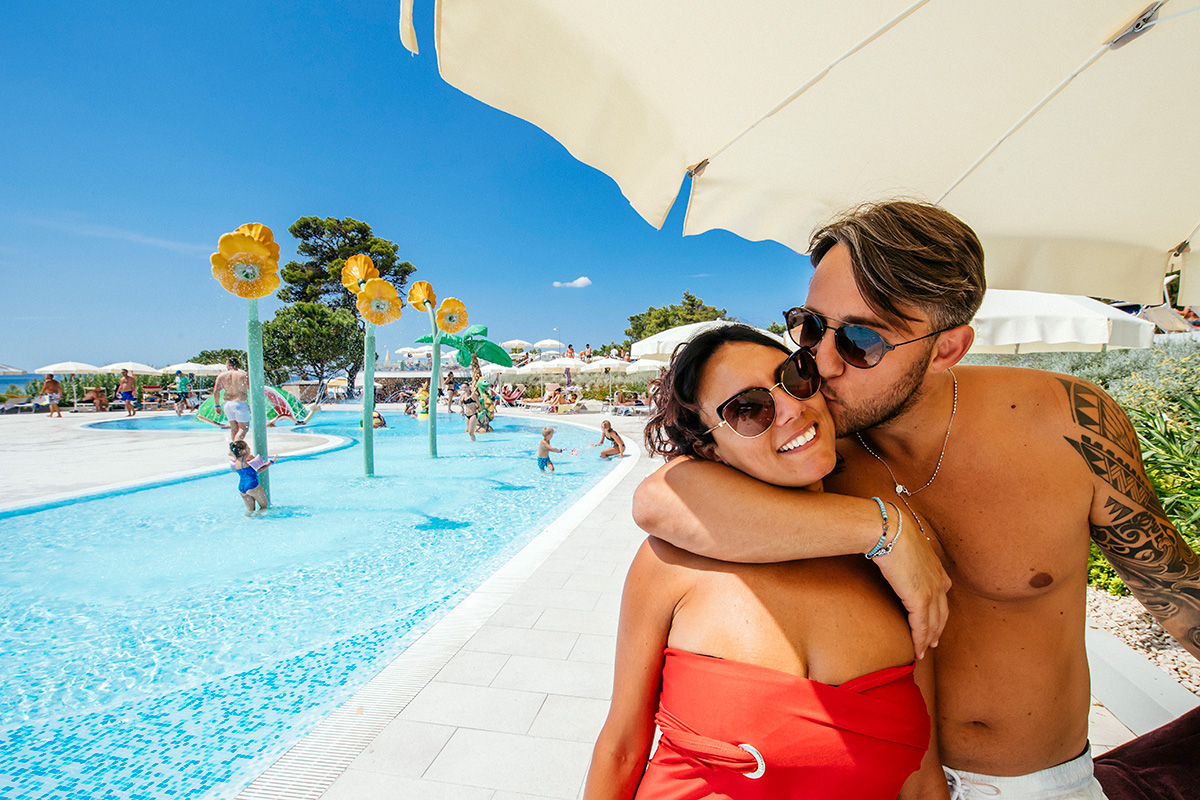 Zaton for all
Treat your staff at work to a memorable team building by the sea. Take your loved one on a surprise romantic trip. Get active with friends or plan a long weekend getaway for some quality moments. All in beautiful Mediterranean surroundings, all at Zaton Holiday Resort.