Enjoying an active holiday in spring 2023 in Zadar Region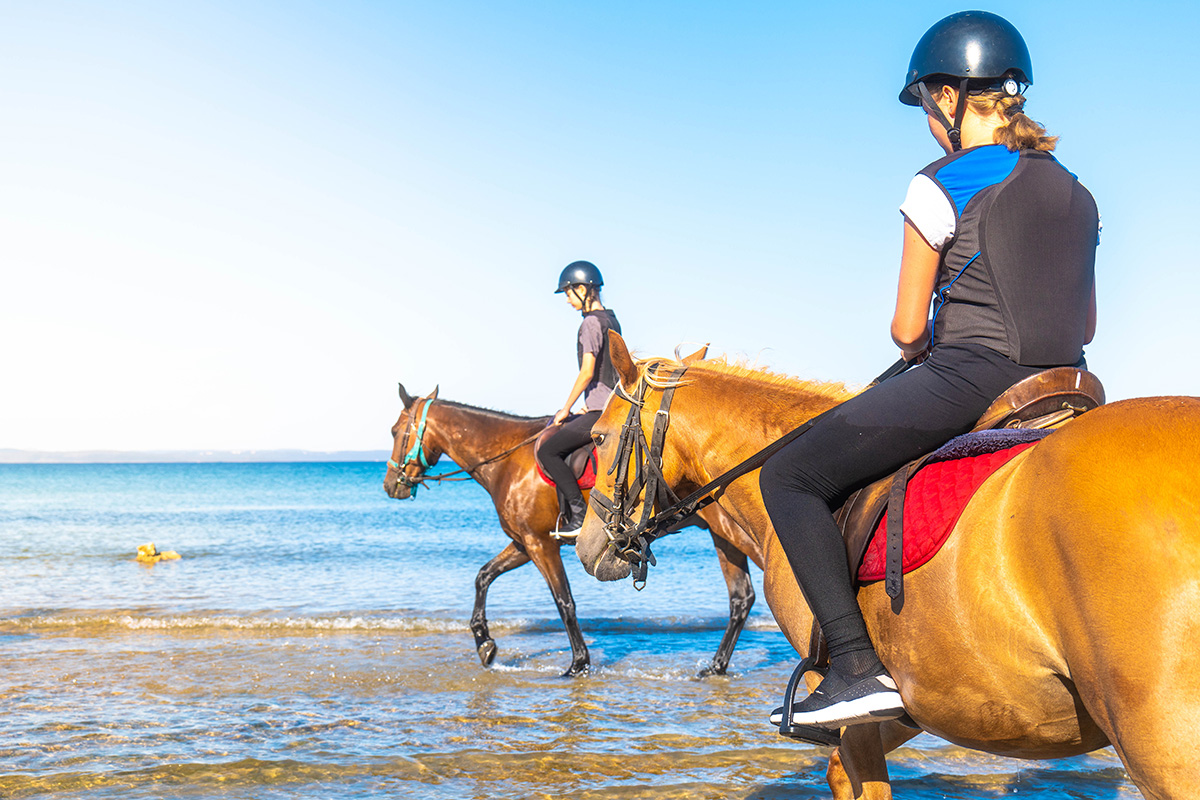 It's time to… spring into action! Re-energize and be active in beautiful surroundings, witnessing the beauty of this season in the Zadar region. From Zaton Holiday Resort to fascinating places of interest, there are a number of ways you can enjoy an active holiday in the region.
Top conditions for activities
Sea air & sunshine, just the right mix! The term 'vitamin sea' does, indeed, perfectly illustrate the beneficial effects of the seaside on health. With just the right amount of sunshine in spring, without the heat, conditions couldn't be better to be on the move. Spending time outdoors, absorbing vitamin D and having feel-good moments while being active promise a great boost of positive energy.
Actively exploring the region
Spring awakening all around! Nature is putting on fine new shades of green, mingled with colourful flowers, providing you with the perfect setting for being outdoors. Zadar region is particularly famous for its diversity of nature, because you get to admire the sea and islands as well as rivers (Zrmanja), mountains (Paklenica National Park) and lakes (Vrana Lake, Lake Mir within Telašćica Nature Park). All within a relatively small surface area.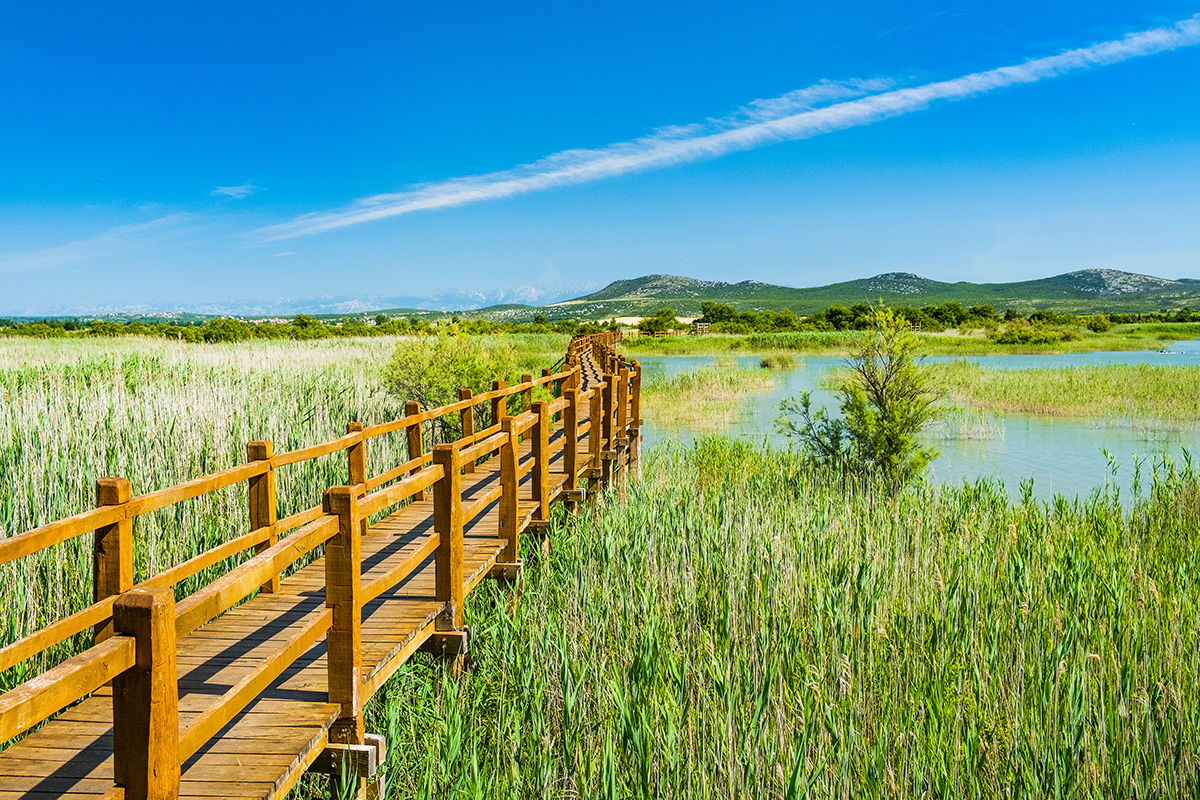 And that's not all. You can always add a special dimension to your trips by pursuing exciting pastimes. For example, you can follow the trails in Paklenica and try rock climbing there as well. Hiking can also be an excellent way to get to know an island, such as the green Ugljan as well as the wonders of Telašćica area on Dugi Otok. How about cycling your way across the region, be it past olive groves and vineyards in Ravni kotari, or more challenging rides, such as the ones along the Zrmanja or around Vrana Lake.
Fans of kayaking can also experience Vrana Lake from a different perspective, just as the Zrmanja river can give you a special thrill when you go rafting. Water delights don't stop there, since spring is an amazing time for fans of boating as well. Conveniently, Zaton Holiday Resort provides moorings for small and medium-sized boats, and is, thus, a perfect starting point for discovering the magic of the Zadar archipelago.
Sporty at the resort
Where, oh, where can you start? Indeed, Zaton Holiday Resort is a major sports centre allowing you to get and keep fit, without having to put your workout routine on hold, when on holiday. Even better, it encourages you to try out new hobbies and exciting activities. All on the spot. So, all you have to do is enjoy the excellent weather conditions and available amenities to get active this spring.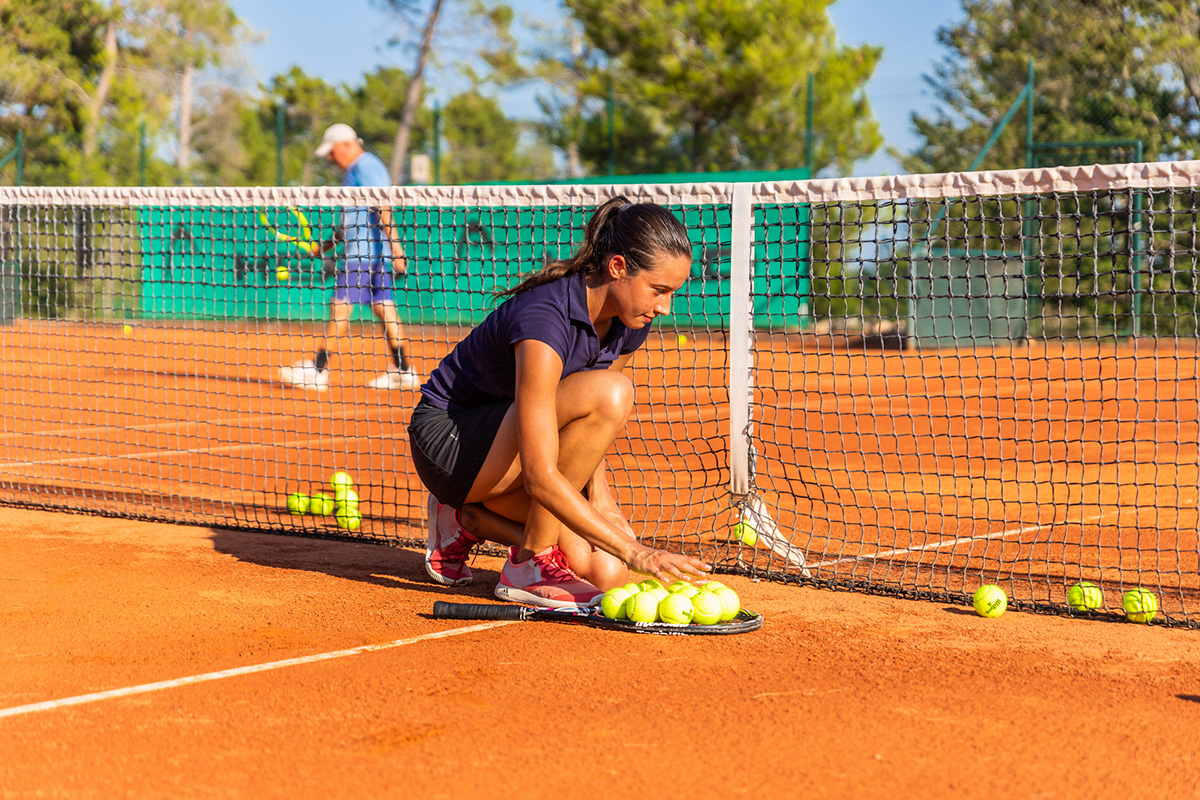 Play ball… Be it football, handball, basketball, beach volleyball, tennis, table tennis, boccia. Maybe even take up golf and have your first strikes at the practice range. Go for a run… Along the shore at dawn or following the trim track with posts for particular types of exercises. Do a workout… out in the open, at the outdoor gym with a sea view.
Then take your whole family for some extra fun at the Flip Flop Activity Park. Play a game of adventure golf or see who has the best aim at archery. Let your kids learn how to drive at the mini school, then later on stop by for a game of chess on our large open-air chess board for a bit of mind exercise.
Aaaaand… action!
Don't give in to the spring fatigue! Be active and get your dose of positive energy at Zaton Holiday Resort and in the Zadar region in 2023. So, check out our special offers and look forward to your re-energizing spring holiday!