Just the right kind of holiday at Zaton Holiday Resort in 2023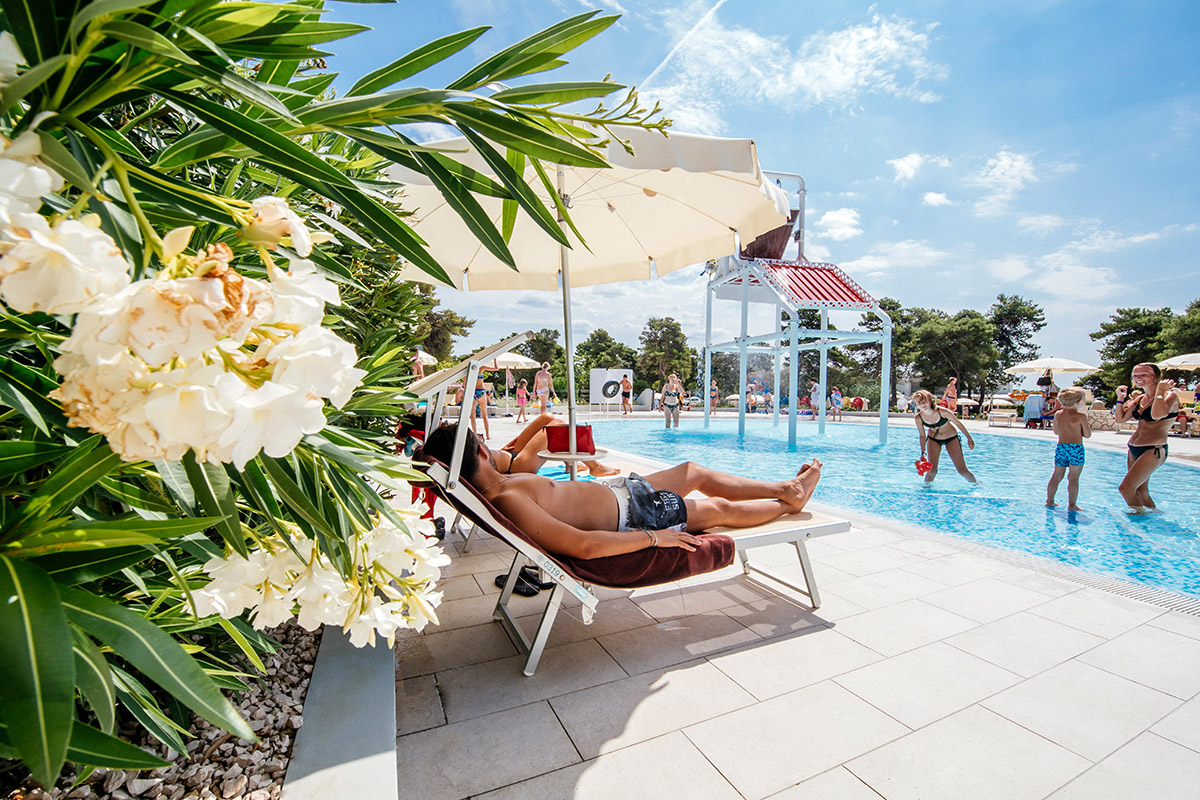 Who are you going to take with you on holiday in 2023? And what kind of a holiday are you dreaming about? Let Zaton Holiday Resort assist you in making your vision happen in the beautiful Zadar region, let it work its magic and create a unique feel for you. Just what you hope for.
Family paradise
It's the sea & the pools. It's sport, leisure & fun activities available for the whole family. It's workshops, performances and competitions with Zatonino, our fluffy mascot. It's the feeling of home, whether you are staying in a comfortable apartment or reconnecting with nature in the campsite. Zaton Holiday Resort, indeed, is the perfect and safe place, where you children can play free of care, where you can do a wealth of activities together and create lovely family memories.
Camping fan's dream
Unplugging in a beautiful natural environment… at Zaton Holiday Resort, where camping is made easy. Extensive pitches with state-of-the-art sanitary facilities catering to the needs of families, people with disabilities and pet owners give you the opportunity for a relaxing stay. Should you be interested in adding a somewhat different touch to your camping experience, why not also consider a glamping tent or a mobile home?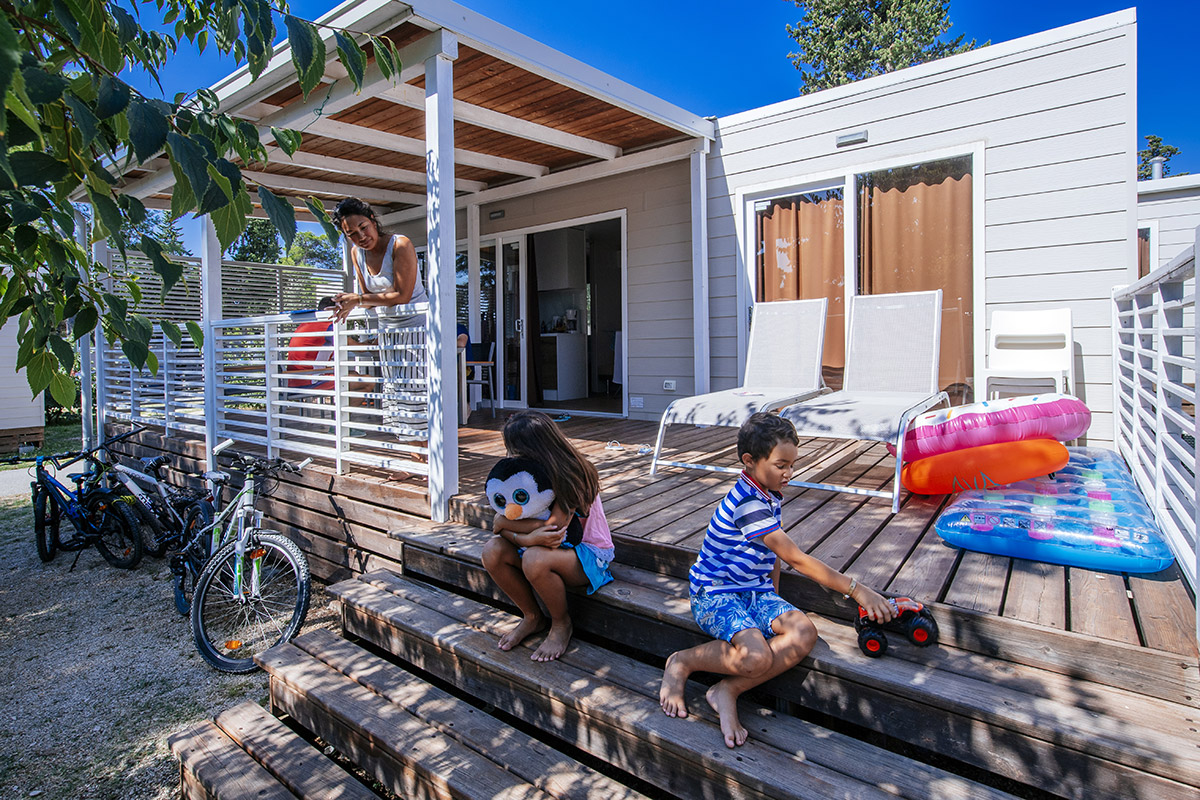 Couple's retreat
Just the two of you. Take a break to spend quality moments with your dearest and strengthen the bond in your relationship. Enjoy a water massage in the pool with a sea view, go for a walk at sunset (the most beautiful one ever) along the shore, have a romantic gourmet dinner by the sea in a restaurant such as Beach Restaurant & Bar Mareta. And don't forget to explore the charm of nearby Nin, bearing the title of one of the top romantic destinations in Europe. The two of you, hand in hand.
Top spot for active holiday
Keep fit and take up new activities. Be active, solo or in a team. Hike & cycle, run & swim, play ball & do workouts. Out in the open, using excellent sports facilities and making the most of great climate and conditions. As provided for you at Zaton Holiday Resort. Indeed, apart from offering facilities for a variety of sports, the resort also includes a number of fun competitions in the events calendar where you can put your skills and abilities to the test.
Nature lover's ideal
Crystal clear sea beautifully complemented with shades of green on land. Zaton Holiday Resort truly cares about the natural environment and makes a continuing effort for its preservation, as evidenced by the eco projects such as "Nature we grow with'' and '' It takes time to grow''. And that's not all. The entire region is a true gem for nature lovers, since there are numerous wonders of nature, national and nature parks in a relatively small area. Sea & the islands. Mountains & hills. Rivers and lakes. All within easy reach.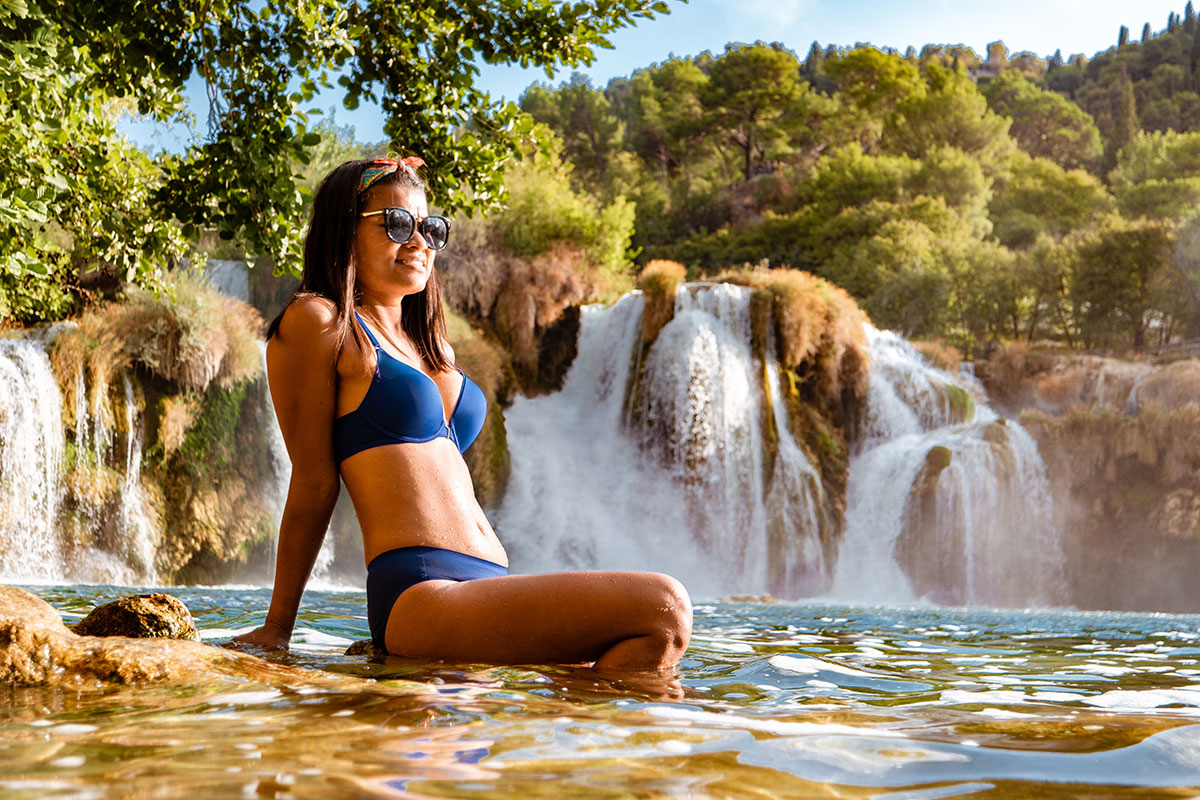 Team building top venue
All for one, Zaton Holiday Resort for all. Foster the relationships within your team and work on your communication skills in a wonderful setting. Apart from being an attractive destination by the sea, the resort offers your team numerous activities to do all together, strengthening collaboration and motivation at the same time.
There's more
For families with children & couples. For nature and camping enthusiasts. For those who love being active, solo or in teams. Namely, the resort happens to be close to amazing places of interest, from the cities of Zadar and Šibenik to smaller picturesque villages and towns such as Nin, with natural beauties all around both on land and at sea. Yes, Zaton Holiday Resort has it all, all for your fabulous holiday in 2023!