Early Booking of Holiday Accommodation at Zaton Holiday Resort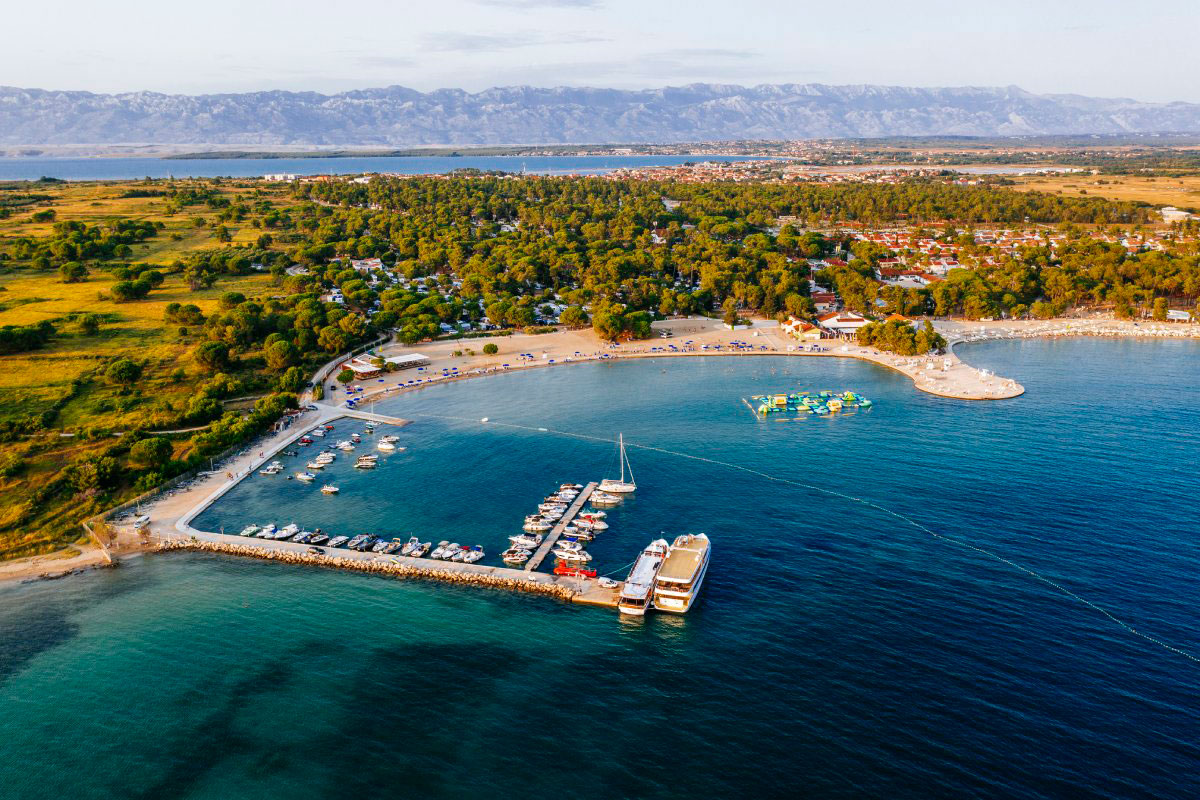 Yes, it's time. Time to ensure your next holiday at Zaton Holiday Resort. And it's not a moment too soon. We have opened our booking channels for 2023, so take your pick among our accommodation options and get precisely what you wish for.
Book early…
And plan your holiday in advance, the one you will happily look forward to for months ahead. Booking early allows you to pick the accommodation that suits your needs and preferences best, so be sure to communicate any wishes you might have. You also have plenty of time to work out the activities you want to do, places you wish to see, experiences you would like to have. Similarly, you have more than enough time to think about your trip, the best time to travel and make necessary arrangements without any haste.
Perfect spot at the campsite
Your extensive pitch in beautiful Mediterranean surroundings awaits! Situated in the southwestern part of the resort near the beach or in the northwest, the pitches are equipped with all necessary hookups. They have in their proximity state-of-the-art sanitary facilities, which have been adapted for the needs of families and people with disabilities. There are also playground areas for children across the campsite where they can play and meet their peers.
If you are a camping enthusiast and a holder of Camping Card ACSI, Camping Key Europe ANWB, Leading Card, and others (see the list on our website), be sure to check our Camping Card 2023 special offer when booking your stay at the campsite.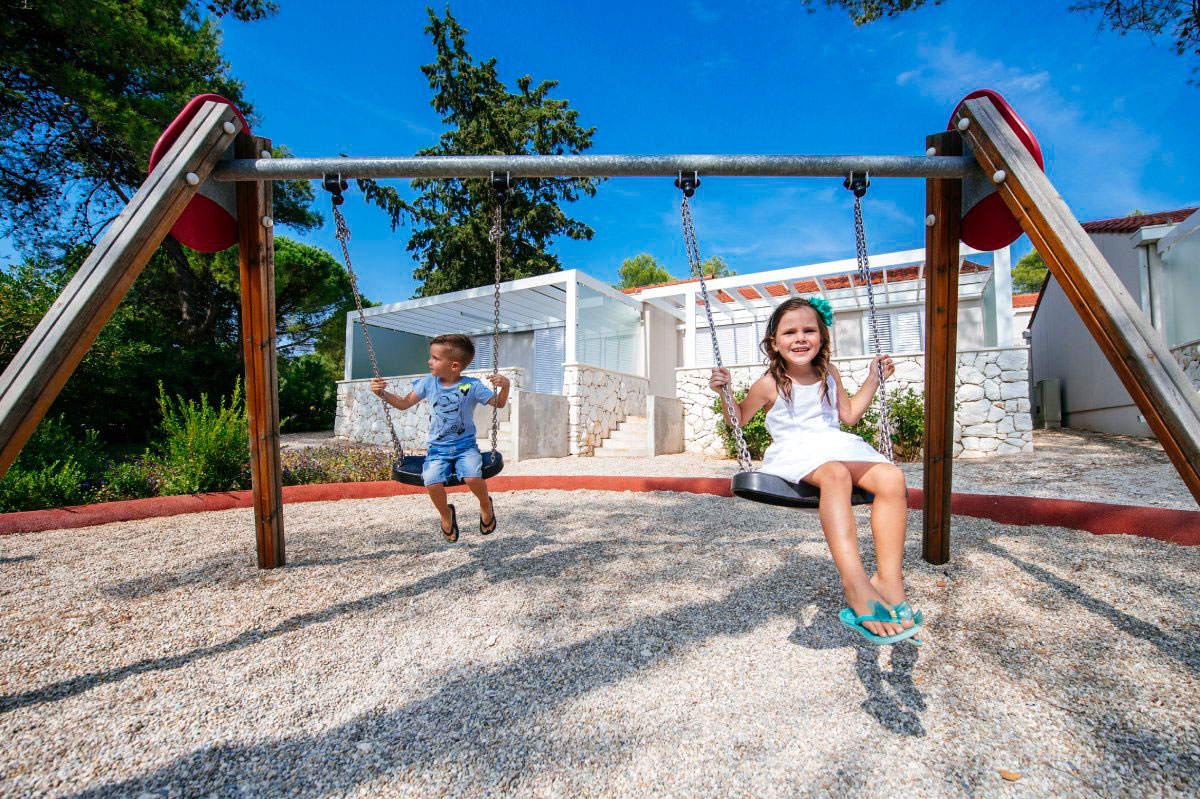 Excellent apartments
Keep the feeling of home on holiday while having the luxuries of a hotel! The elegant 4* apartments, featuring Comfort and Superior units, as well as functional Dalmatian-style 3* apartments are available in different sizes. They provide privacy to families and couples besides having a great location close to the central area with shops, the beach and the pool complex.
Mobile homes & glamping tents
Amazing camping experience with all the comforts of a modern home just for you! Both mobile homes and glamping tents have a spacious outdoor terrace where you can spend quality moments enjoying the lovely nature all around. At the same time, the indoor area includes a well equipped kitchen and private bathroom.
You can choose among air-conditioned mobile homes of various sizes situated in the northwestern part of the resort. They also come with a garden patch with native herbs and cherry tomatoes you can freely pick and enjoy in your meals.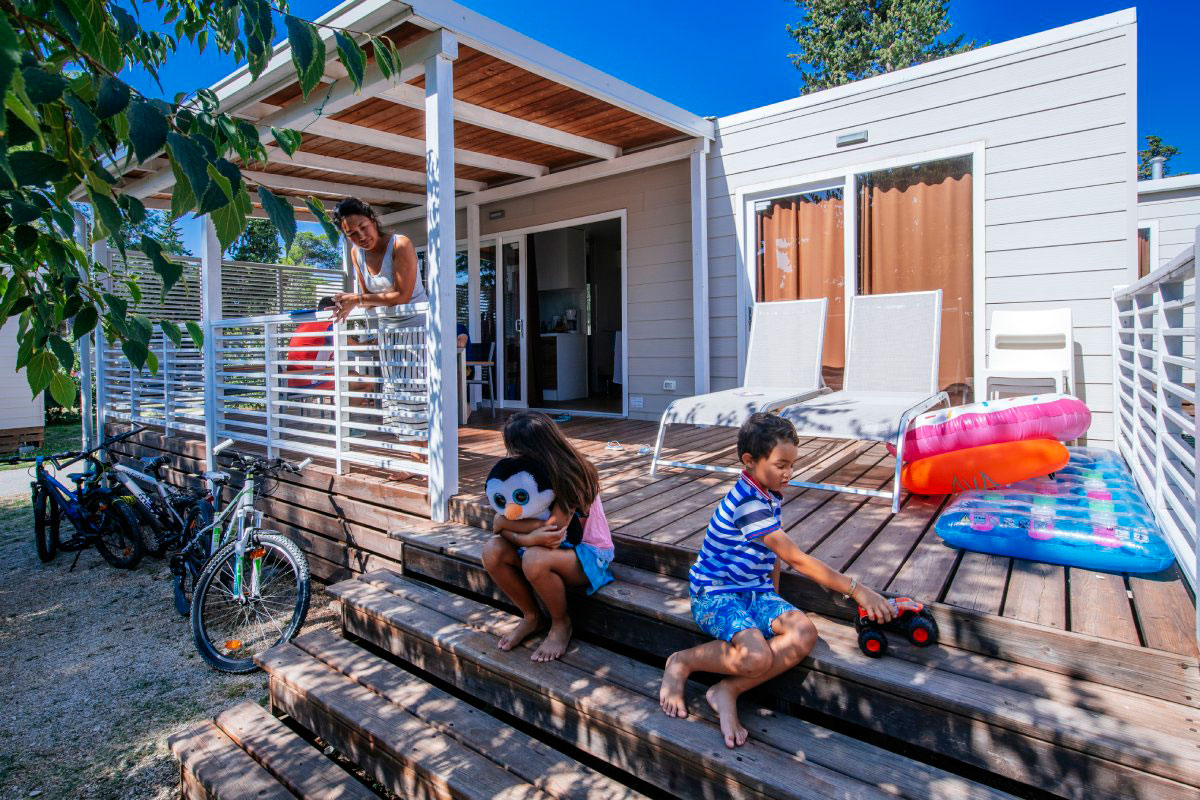 Or you can add a special touch to your camping and go glamping in a safari lodge. Beautifully blended in their natural surroundings, the glamping tents are located in the central part of the campsite, not far from the Campsite Reception.
Ensure your full comfort on holiday by opting for our special early booking offer for a stay in an apartment, a mobile home or a glamping tent.
Never too early
Make it a present for your loved one. Or a promise of feel-good moments for your family. Or an unexpected treat for your special people. Simply because a holiday at Zaton Holiday Resort is bound to make your favourite people happy. And it's never too soon to make sure you have one to look forward to.