Season finale 2022: remembering the highlights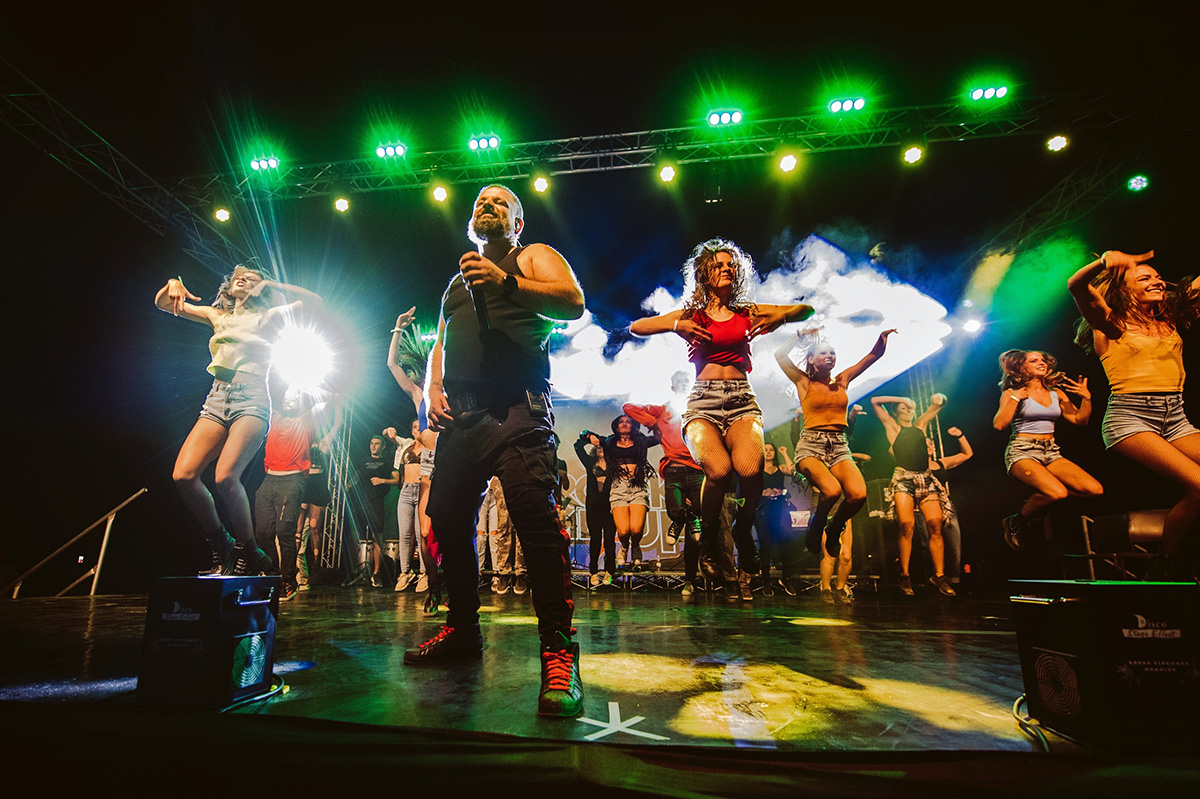 The bittersweet moment has arrived. The moment we close our doors for this year. The moment we also look back at the book of our feel-good stories and memorable moments in season 2022! So, let's take a look at the selection of a few out of thousands of happy moments in a single place - Zaton Holiday Resort:
40th anniversary celebration
Blowing out the 40 candles mid summer! In fact, the whole season was marked by the festive spirit with a rich animation program and more frequent events, e.g. the first Zatonino Race was held on May 26. Then the highlight of the season came with our celebration of forty years of existence. We marked all those years in style, namely with an exciting program for every day from July 17 to 22.
Our anniversary celebration program started on Sunday with a performance by an a capella band A.K.A. Crescendo, a Flash Mob surprise and Zaton's Got Talent show at the theatre. The next day, we felt the magic of the Genie and Aladdin musical at the same place, while the Sensation band gave their live performance at the cocktail bar Val.
Tuesday was marked with a special Gourmet Night featuring hoop dance, singers and fire dance at the Beach Restaurant & Bar Mareta, as well as a Minute to Win It game at the theatre. The juniors could also enjoy their preferred playlist at the Silent Disco. Our youngest guests had their own Mini Musical as well, the following day at the theatre. It was preceded by the Zaton Extreme obstacle course for adults and juniors at the central beach. Thursday was the day for a splash at the Pool Party.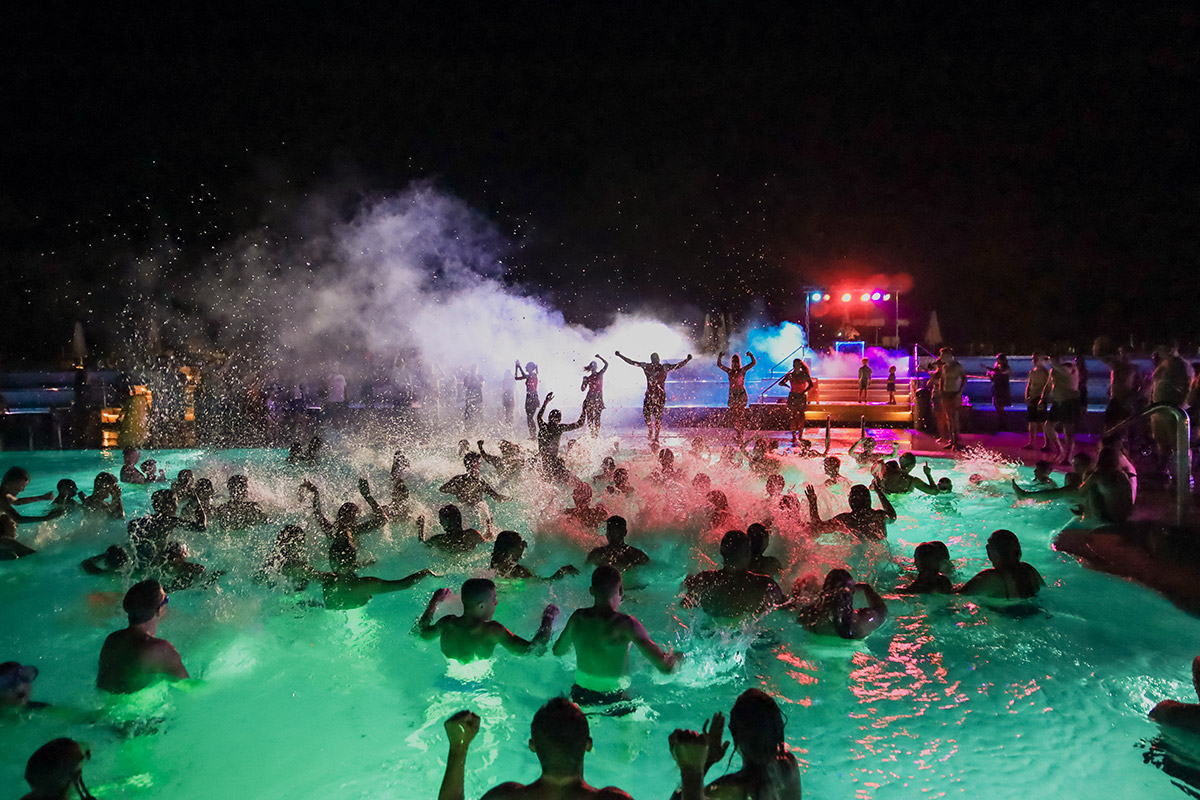 The celebrations reached their peak on Friday with the festival ambiance and beach food right next to the restaurant Sidro, followed by the celebration highlight - Rock Me Up show. The rock-themed musical included a band playing the greatest rock hits accompanied by professional dancers and special effects.
Open-air fun times
Central stage of great shows: open-air theatre! Throughout the season, and practically every day during July and August, our guests were able to enjoy amazing performances and even take part in some.
We loved bringing to life musicals such as Aladdin and Disney Descendants by using state-of-the-art theatre technology. Also, our youngest guests helped our fluffy mascot Zatonino in his search for the Pirate's Treasure, or took part in Disney's Buoni e cattivi.
And that's not all! We had the chance to enjoy the Beach Cabaret and a display of great skills of our entertainers with Zaton's Got Talent. Additional excitement came with quiz nights as well as the Minute To Win It game show, our guests were invited to take part in.
Zatonino Beach House
We have given our fluffy mascot his place to shine - his Beach House! It is the place to meet & greet our Zatonino, snap a picture, or grab a lovely souvenir. This is also where he planned all his adventures with our youngest guests: be it a Zatonino Race, Mini Disco and mini musicals at the theatre, workshops and contests.
Party, sports and more
We just danced, danced, danced! Be it in our own music world at the Silent Disco, or to a DJ's beat at the colourful pool parties. All summer long.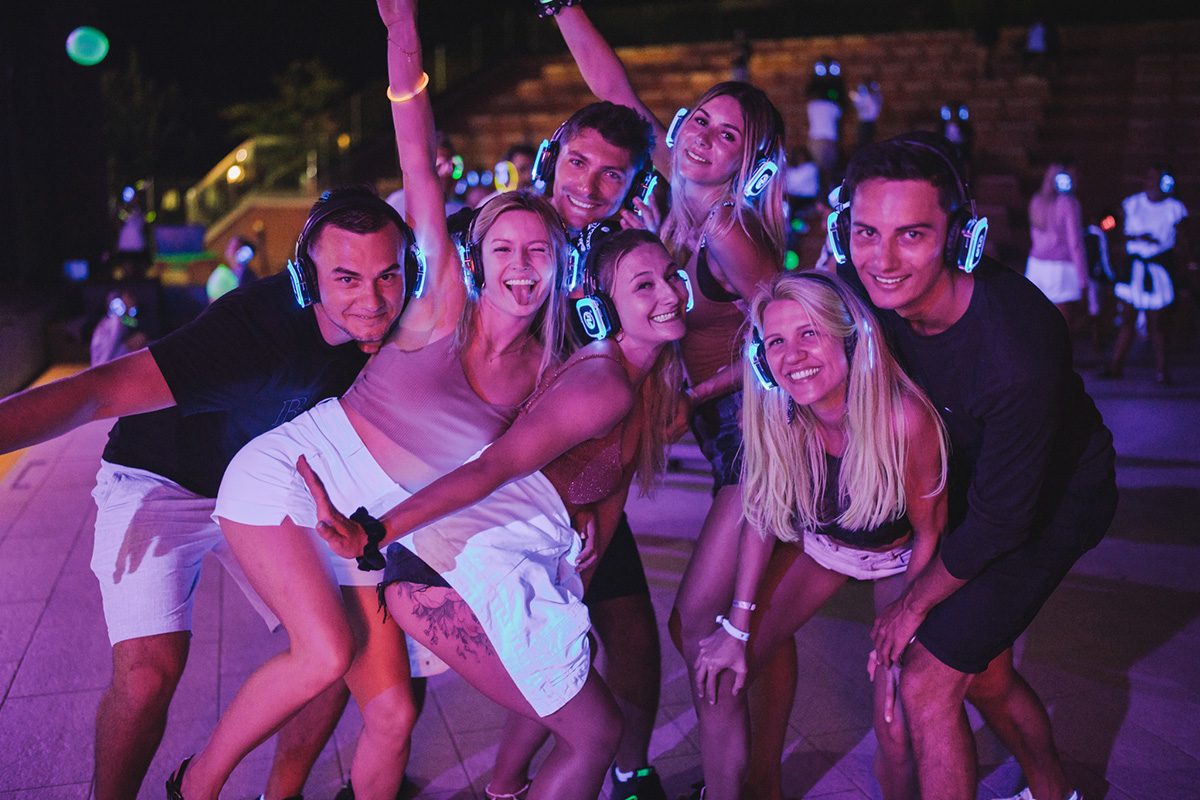 And we aced it with sports! We held various contests throughout the season: Zatonino races, obstacle course Adventure Runs, Zaton Extreme (similar to a Wipeout inflatable course), a football tournament and more. We rounded off our active program with the Sporty September, a week-long celebration of being on the move. It included tournaments in mini golf, beach volleyball, swimming, sand soccer as well as a crossfit challenge and a Family Run.
Your very own special moments
Maybe it was watching the sunset. Or a simple family breakfast out in the open, surrounded by Mediterranean greenery. Maybe your child acquired a new skill, and you couldn't have felt prouder. It may have been #ZatonMoments you experienced with other guests at our special events. Your very own memories to cherish, memories made at Zaton Holiday Resort.
All eyes on 2023
What a season it has been, indeed! Having marked our 40th anniversary, we enter our fifth decade with the hope of many more exciting, relaxed and fun-filled moments to come! And we invite you to join us (again) on our journey and write your new special Zaton story once more.
Till then, adieu, goodbye, auf Wiedersehen … see you in 2023!