Sports Fun at Sporty September 2022 at Zaton Holiday Resort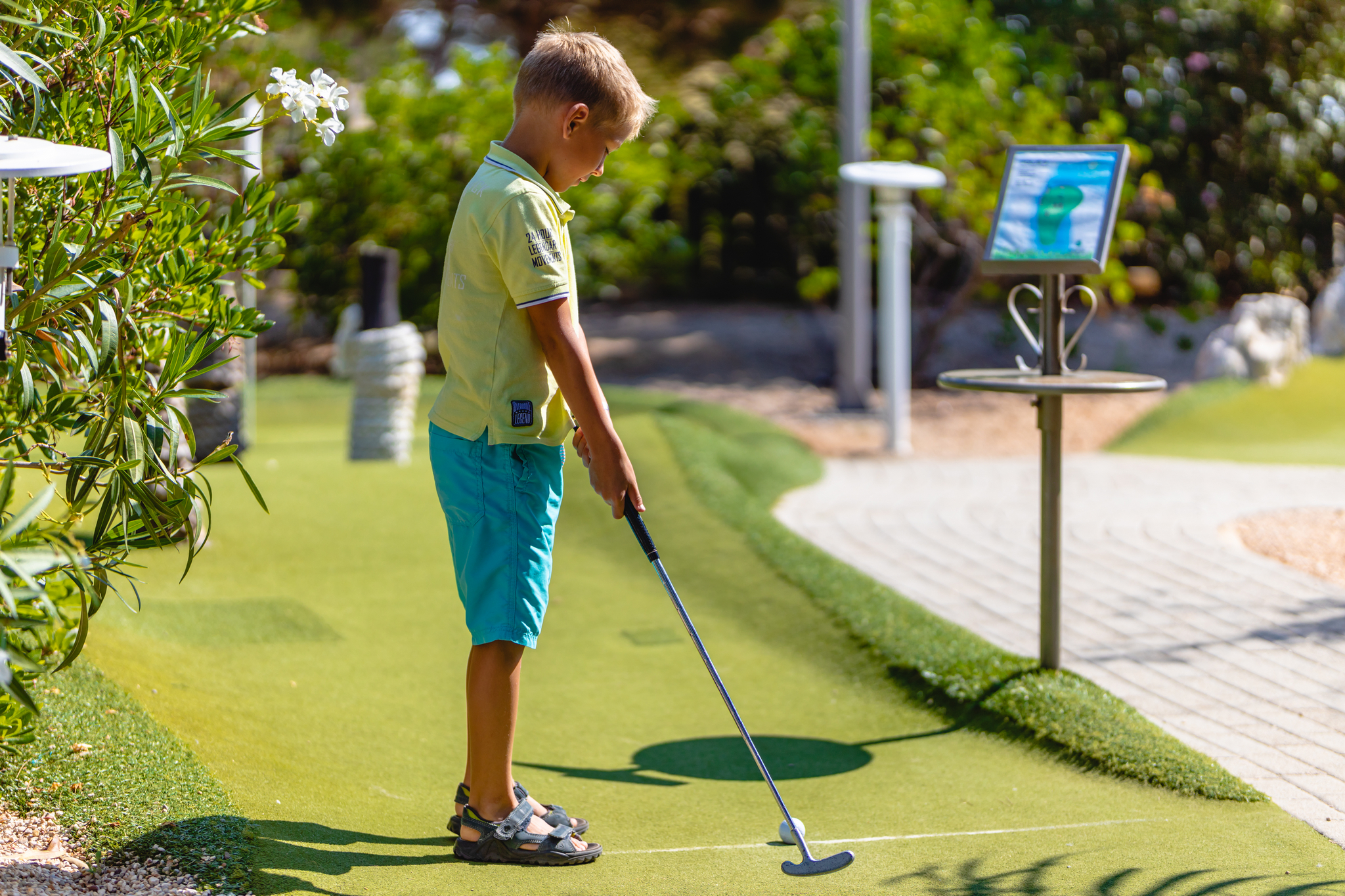 High five! For being active. For having fun! And for those five days at the beginning of September at Zaton Holiday Resort. It's not about trophies, it's not about winning, but it is about joining in for some action on holiday. You may be an active participant, you may simply cheer on those who take part, but positivity and good times are guaranteed.
Sporty in Zaton
Are you fit or wish to get in shape? Zaton Holiday Resort is just the place to pursue a variety of workouts. Simply take your pick among activities and amenities available both on land and at sea. Then in the final month of the season join in our celebration of a healthy lifestyle.
Namely, Sporty September takes place from Monday till Friday (September 5-9 2022) at the resort. It includes various events you are invited to participate in or watch and support those who do.
Aim and play … on Monday
Team up with your family members for a round of mini golf! The tournament takes place in the morning at the Adventure Golf course.
Then spike that ball in the afternoon! Show your skills in the popular beach summer activity by taking part in the beach volleyball tournament.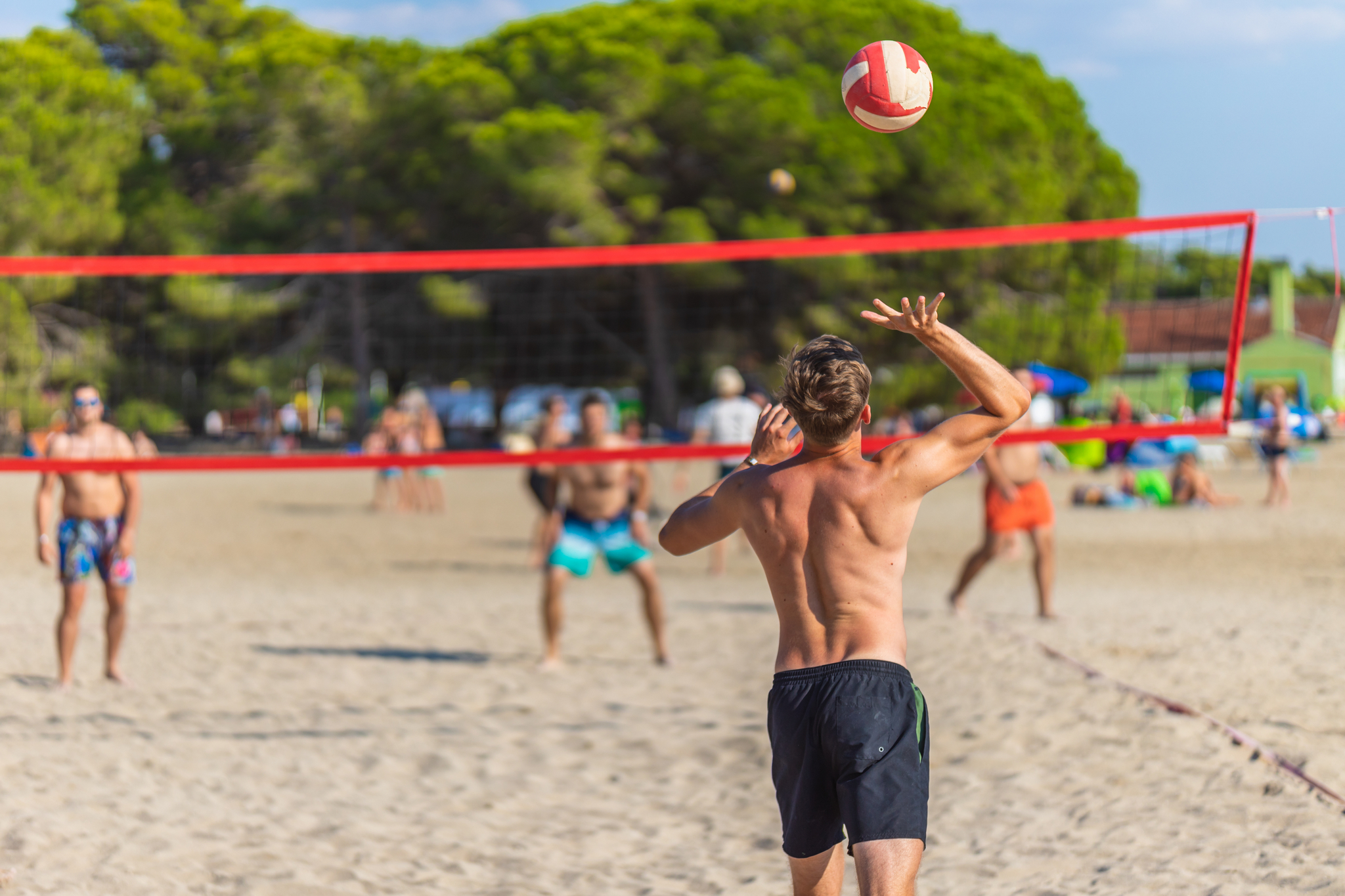 Kick it and run for your fun… on Tuesday
Time for the most important secondary thing in the world! Both kids and adults can join in the Sand Soccer tournament in the morning.
Then later on take up a challenge and put your body in motion! You may cross the finish line as the first one. You may also come last. Still, Adventure Run for kids, teens and adults promises a good workout and a great time outdoors. It includes inflatable obstacles, swimming and crossing over an inflatable structure on water.
Swim on… on Wednesday
Love swimming? Then show your skills and encourage your kids to do the same in a swimming contest at the pool complex. Both children and adults can take part.
All obstacles away… on Thursday
Rise up to the (crossfit) challenge! The participants in different categories for teens and adults have to master the crossfit course on the central beach as fast as possible.
Then in the evening go extreme for the ultimate effort and thrill. The event for teens and adults also takes place on the beach and includes an obstacle course that encourages you to test your limits. Team up and have some supporters cheer you on as you try to master the course as fast as possible.
Show your moves… on Friday
On your marks, and go … on the final day of Sporty September! Take part in the Zaton Family Run with your loved ones at the central beach in the evening.
Then put headphones on, choose from a selection of music and move to the beat of your choice! Pick up your props and enjoy the UV Silent Disco Party at the theatre.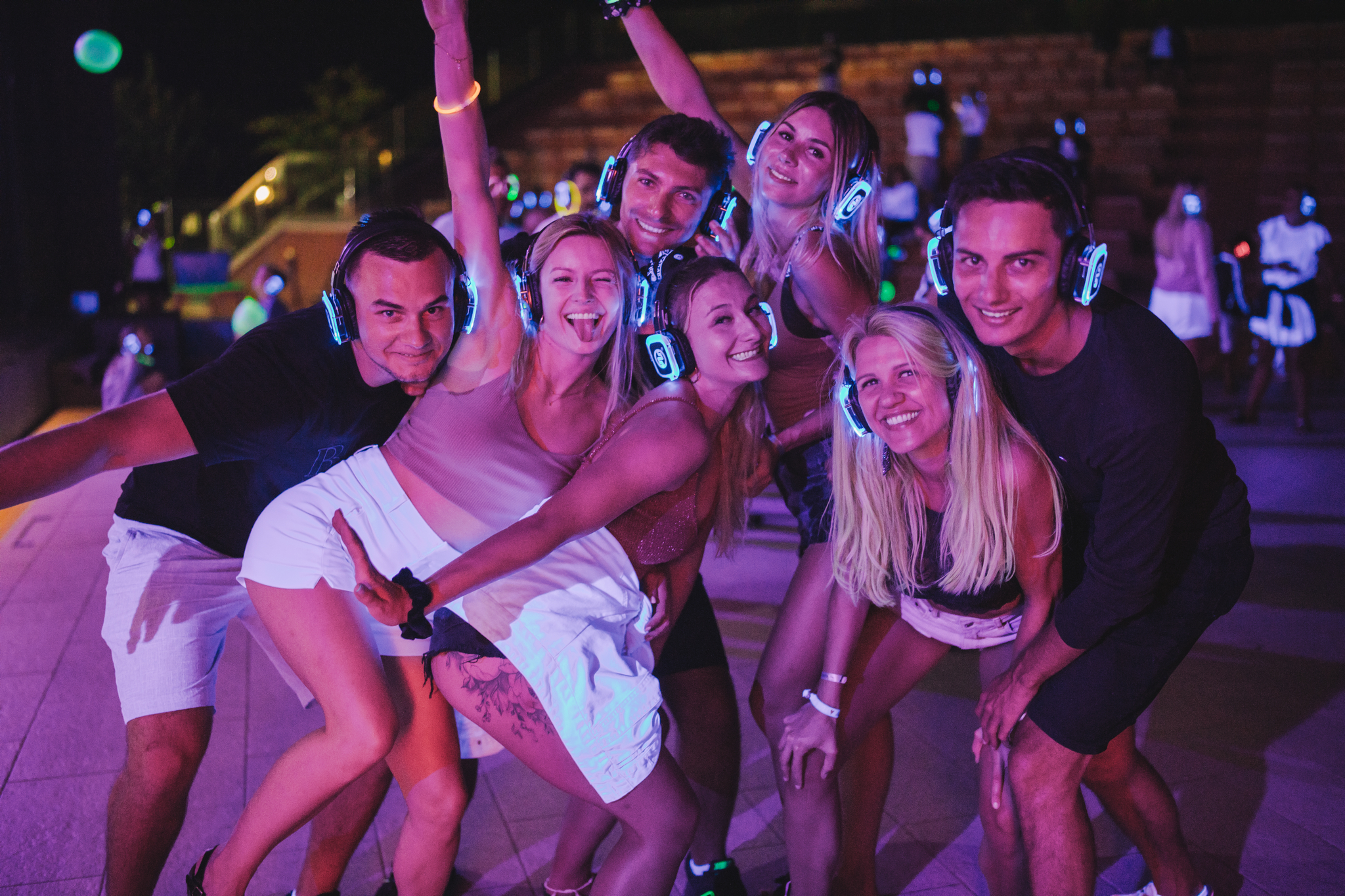 Feel inspired for more
Sporty September is all about enjoying the fun activities outdoors. Use it as an inspiration for being active, solo or in a team. Go for a morning jog along the shore or for a workout along the trim track. Rent a bike and plan a family trip along the trails in the region. Play beach volleyball or give golf a try at the golf range. Work on your balance and coordination on a surf or SUP board as well as in a game of Adventure Golf. Zaton Holiday Resort offers you all that and so much more.
Splendid September
Time for outdoors! While the summer heat is easing, the sea remains warm and the weather continues to be pleasant. Just perfect for pursuing your favourite sports and pastimes or taking up new ones outside, in the lovely Mediterranean setting by the sea. Sporty September, therefore, serves as the perfect encouragement to get moving and as the reminder of those irresistible feel-good moments that happen when you are active. So, have your share of sporty fun at Zaton Holiday Resort in September!