Celebrating 40 years of Zaton Holiday Resort in the summer of 2022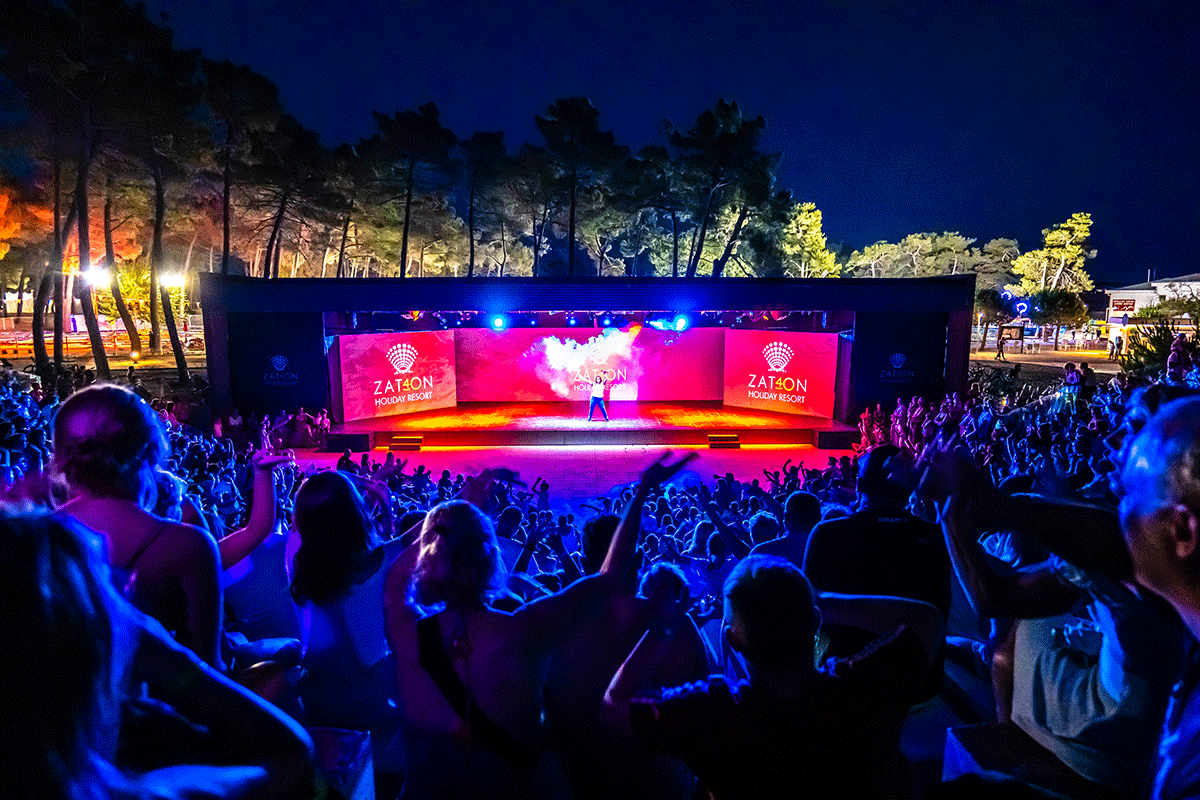 It's been 40 years since Zaton Holiday Resort opened its doors in 1982. 40 years of providing families, nature enthusiasts and active-holiday seekers with a wonderful setting for a memorable holiday. 40 years of striving for excellence. And 40 years of pure fun & amazing moments for our guests. So, join us once more to celebrate our 40th anniversary and here's how:
Let the festivities begin
Amazing for 40 years… with 40 presents for our guests to mark the occasion! These gifts will be given throughout the season, while the main prize, i.e. a 7-day stay in 2023, will be presented during the final celebration.
So, join in our anniversary festivities from July 17 to 22 2022! We have planned a number of exciting events and a special party as a cherry on top.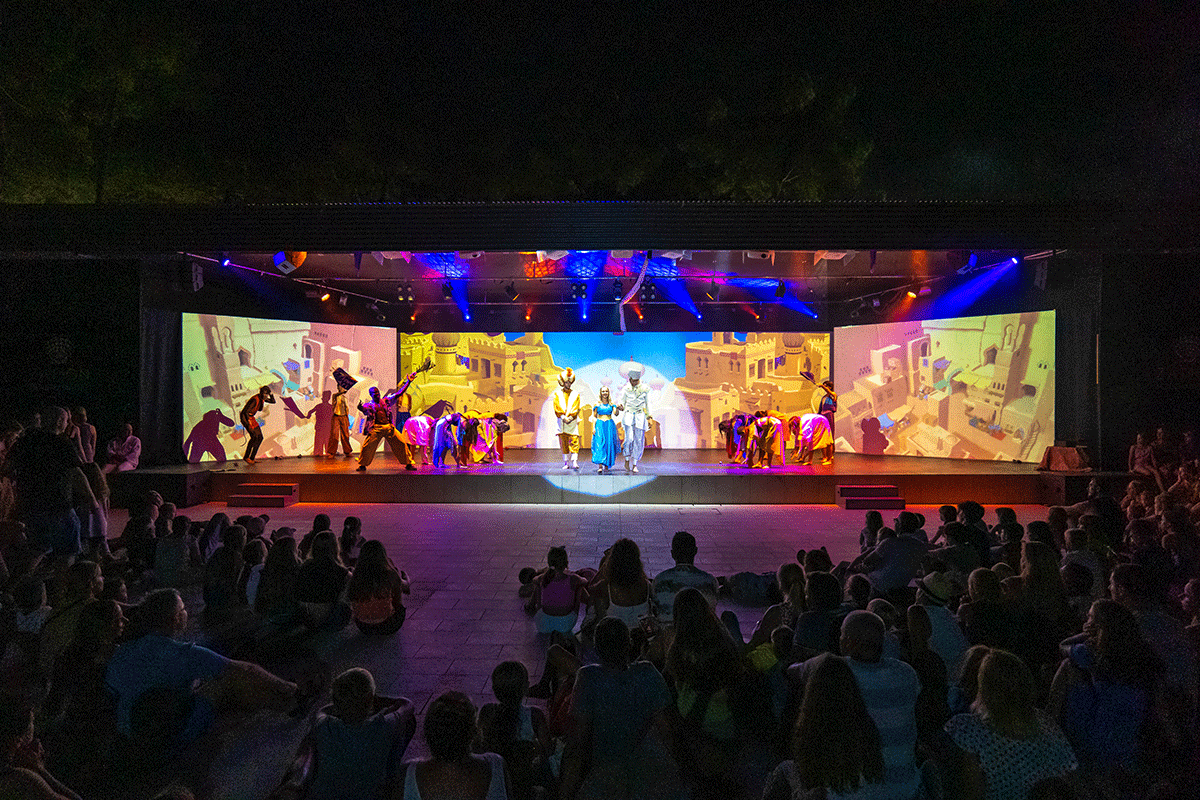 Flashy Sunday
Our festivities start on July 17 with a great display of talent. The musical ensemble from Zadar A.K.A. Crescendo will delight you with their a capella performance in the park, just as our animation team will show you at the theater that Zaton's Got Talent. Also expect the unexpected along Kalelarga central street, at Beach Restaurant & Bar Mareta or Sidro restaurant.
Magical Monday
Let the Genie and Aladdin grant your wish of a great time with a musical at the theatre. Or sip a lovely summer refreshment and simply sway to the rhythm of music as performed live by Sensation band at the cocktail bar Val.
Exciting Tuesday
Join forces with family and friends for a game and see that sometimes all it takes is a Minute to Win It, held at the theater. Or you can enjoy a very special (and delicious!) Gourmet Night at the Beach Restaurant & Bar Mareta with performances including a hoop dance, singers and a fire dance. Why not give your teens a moment to themselves, an opportunity to show their moves during the Silent Disco at the cocktail bar Val?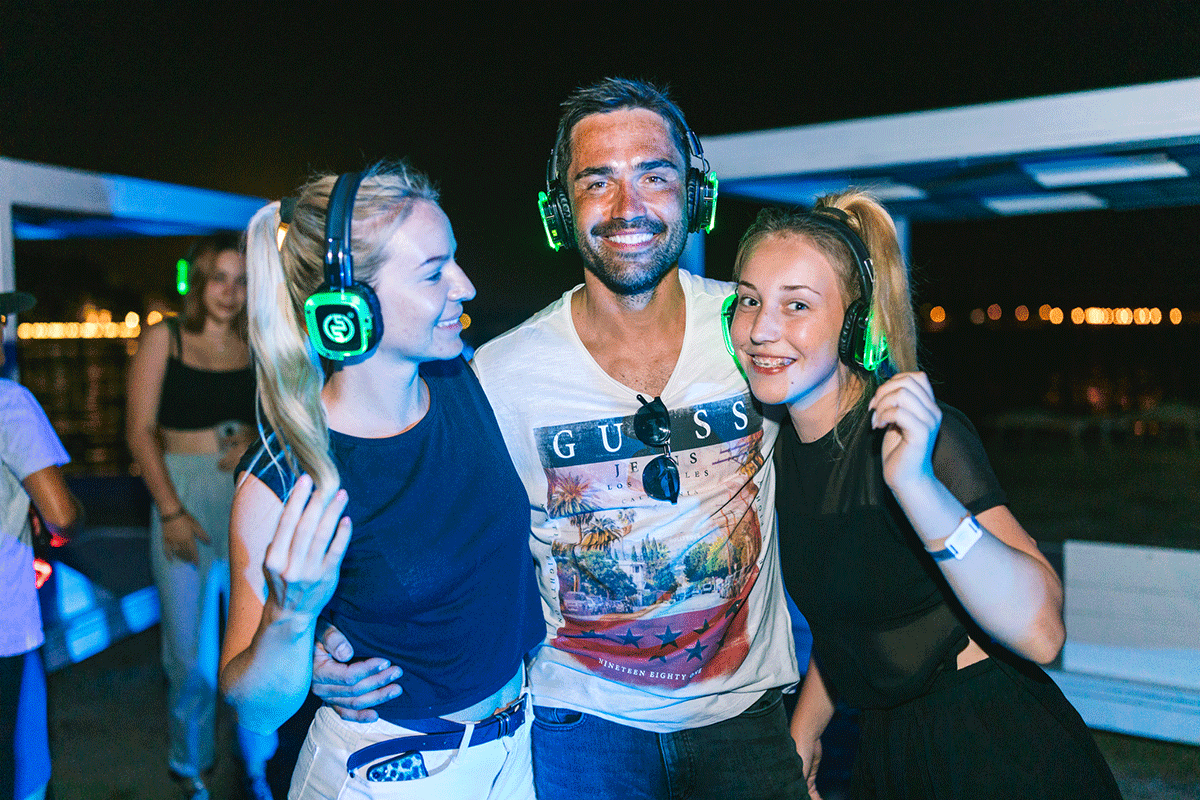 Adventurous Wednesday
Feel the thrill & fun of overcoming an obstacle course at the central beach with Zaton Extreme. Or watch our youngest guests showcase their talents with the help of our animation team in the Mini musical at the theater.
Splashing Thursday
Just dance… in & by the pool to the rhythm of the DJ's beat! Grab a water inflatable and enjoy the Pool Party!
Rocking' Friday
Ready for the show? The central celebration will be held on July 22, from 20:00 to 24:00 right at the beach east of the swimming pool complex. Apart from the show, there will be a Beach Food Festival keeping the great vibe at the restaurant Sidro.
Warm up for the main show with special performances and music played by a DJ. And then get ready to rock with the Rock Me Up Show! Enjoy the band playing live the greatest hits of the rock era accompanied by professional dancers and special effects. The rock-themed musical is a show you don't want to miss!
Afterwards, a live band will once again take over and keep you entertained till midnight. The performances will take place on a stage set next to the climbing nets on the beach.
And that's not all. Look forward to a fascinating special surprise for a spectacular finale of our celebrations.
40 times fabulous
40 years of great holiday-making. And we would like nothing more than to celebrate those years with you. May there be many more in the future to come. Therefore, we warmly invite you to be a part of our fun events and festivities to mark our very special 40th anniversary!