The show goes on… events calendar 2022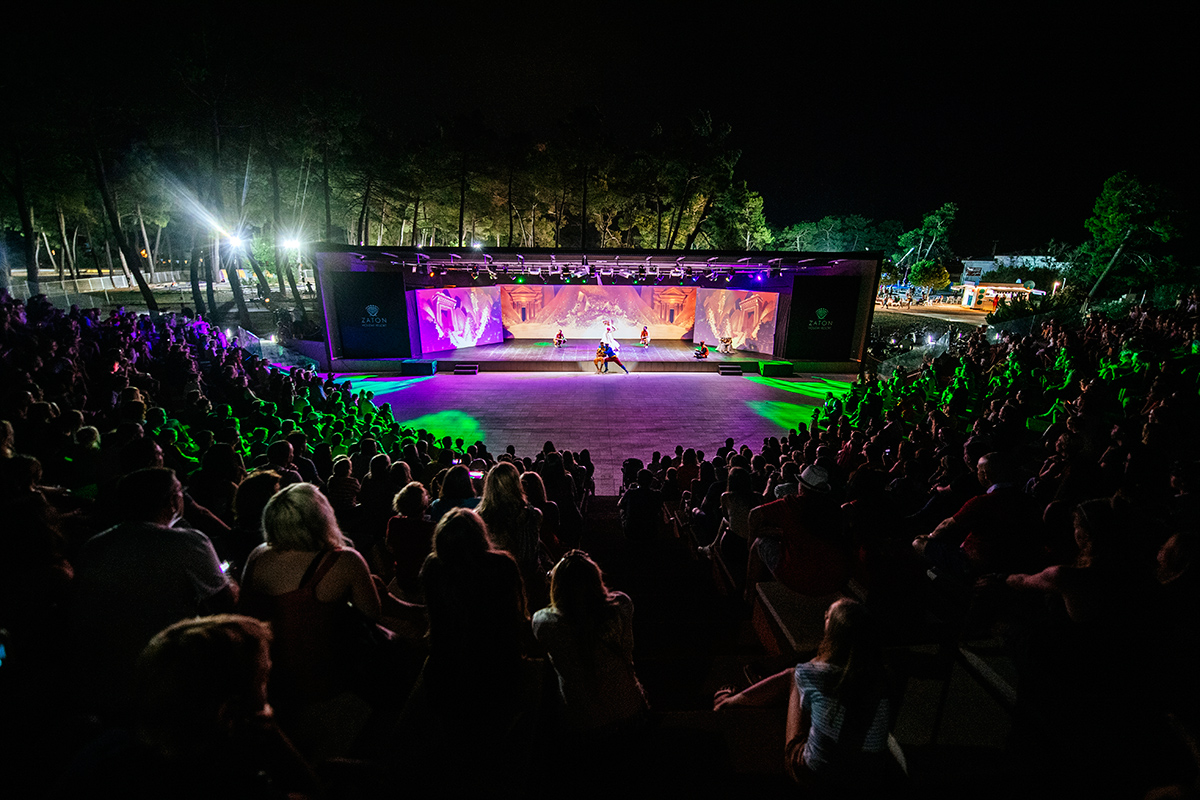 Ready for some pure entertainment on your holiday? Zaton Holiday Resort sure is! Check out the events calendar for summer season 2022 and join in the never-ending fun!
Center stage… at the theater
Enter the world of fabulous musicals, performances, game shows and movie nights! Experience the magic of a show before your eyes out in the open, under the starry sky. Our evening entertainment indeed is one of the highlights of the events calendar and there's a lot to see.
It's real music(al) to your ears! Watch Aladdin make your wish of a great show come true, or the way Disney Descendants conquer the big stage with their story. Your children can also become stars of musicals alongside our fluffy mascot Zatonino as they help him look for Pirate's Treasure and show just how good they are in Disney's Buoni e cattivi. The musicals use excellent stage production including state-of-the-art theater technology for the ultimate effect.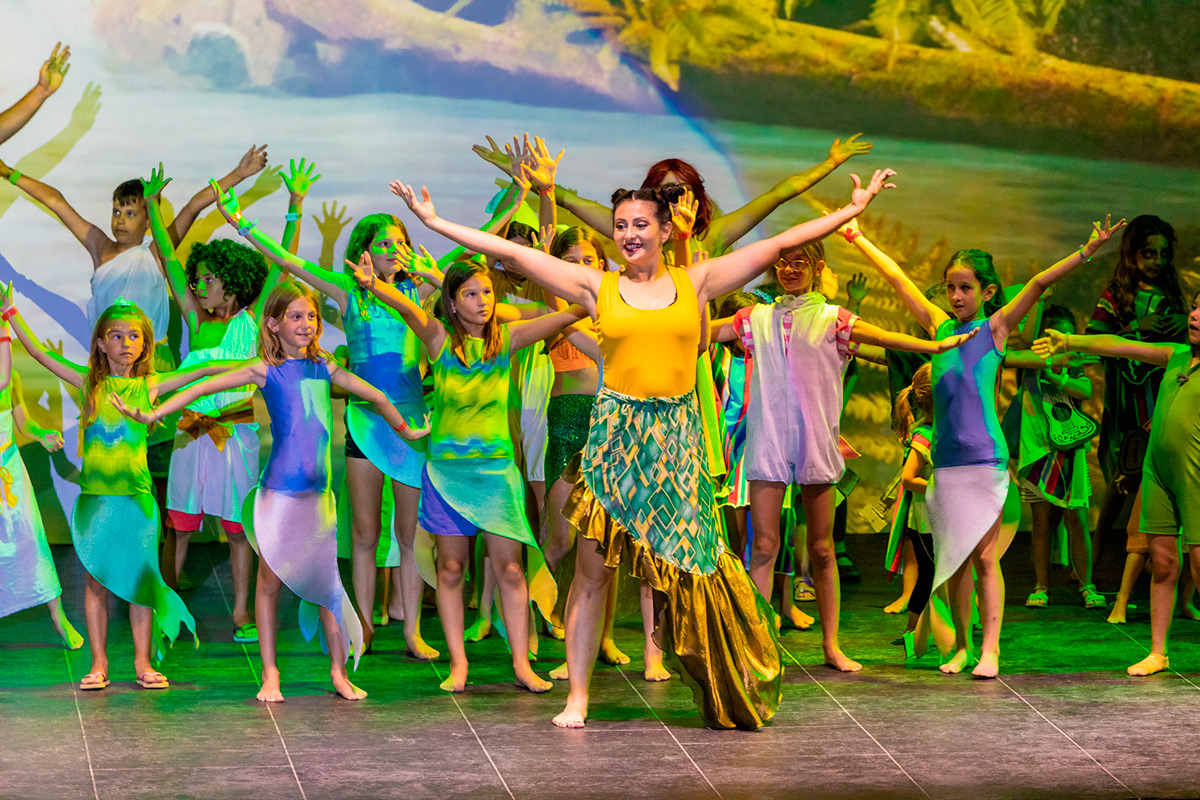 What can you do? What is your talent? Or better still - would you like to see just how amazing our entertainment team is? All you have to do is sit back and enjoy, because Zaton's Got Talent!
We would also like you to feel 'Willkommen, bienvenue, welcome, im cabaret, au cabaret, to cabaret!'. To Zaton Holiday Resort's Beach Cabaret.
And then just get ready to play! Because it's Games night. Because you only have a Minute to Win It. And because you know the answers on a warm Quiz night.
The sound of … delicious food
Mmm, yummy and fun! Have an amazing meal at the beach… with live music in the background! There are live performances at the Beach bar Val on Mondays and Wednesdays, and on Thursdays at the Beach Restaurant & Bar Mareta. The latter also invites you to a special culinary experience at Gourmet Nights held on Tuesdays.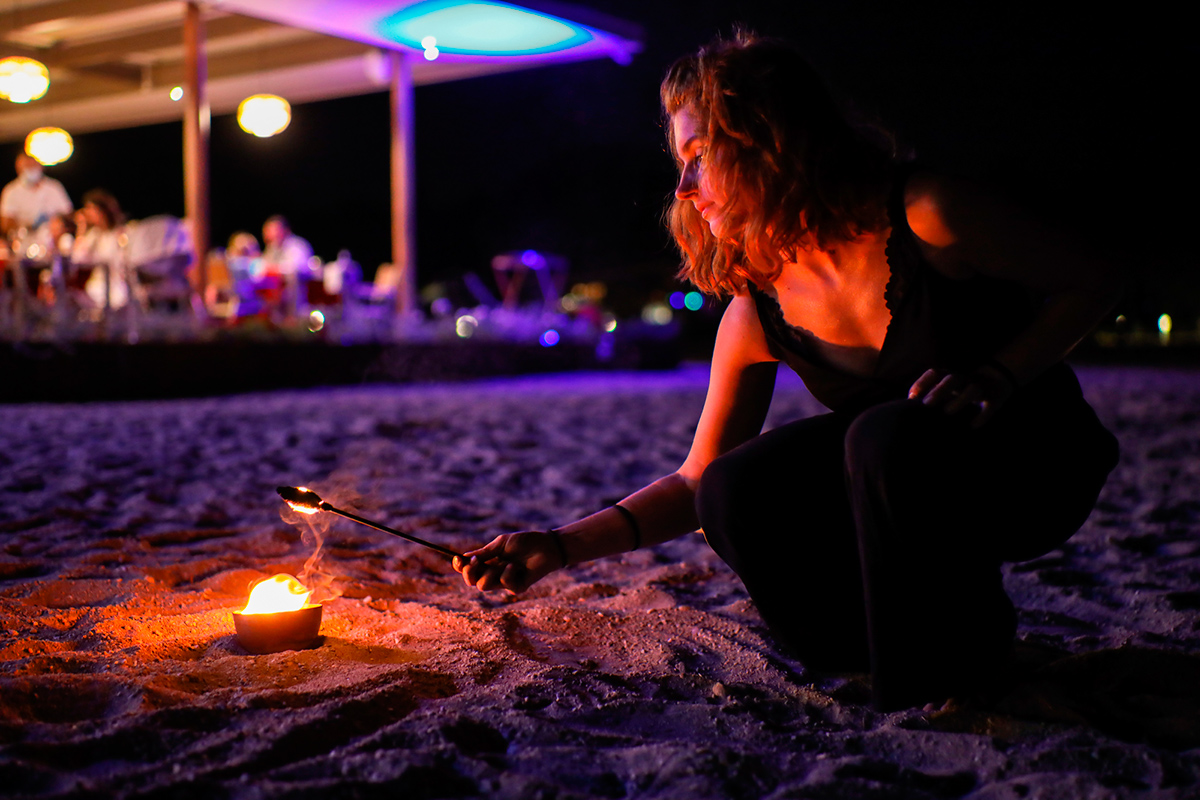 Just dance …on a Friday
Keep quiet… and show your moves on the dance floor! Encourage your tweens and teens to take part in the Silent Disco held practically every Friday at the Beach bar Val. Or enjoy the bubbly spirit of the Foam Party at the Saturnus discotheque (July 15, August 5 & 19).
Get the party started … at the pools
Nothing like a bit of summer fun at the pools! Grab a water inflatable, move to the rhythm of the beat played by a DJ and just enjoy yourselves at the Pool Parties held on Thursdays (July 7 & 21, August 4, 18 & 25).
Keepin' it sporty
Competitive, yet with loads of great time! For example, our seahorse mascot Zatonino celebrates his day by hosting a race on several occasions (July 14 & 28 and August 11 & 16). Also, why not let your kids work on their gaming skills with FIFA PS4 at Sports bar Sidro on Sundays or participate in a football tournament held on the football field with artificial turf next to Saturnus, almost every Tuesday in July and August?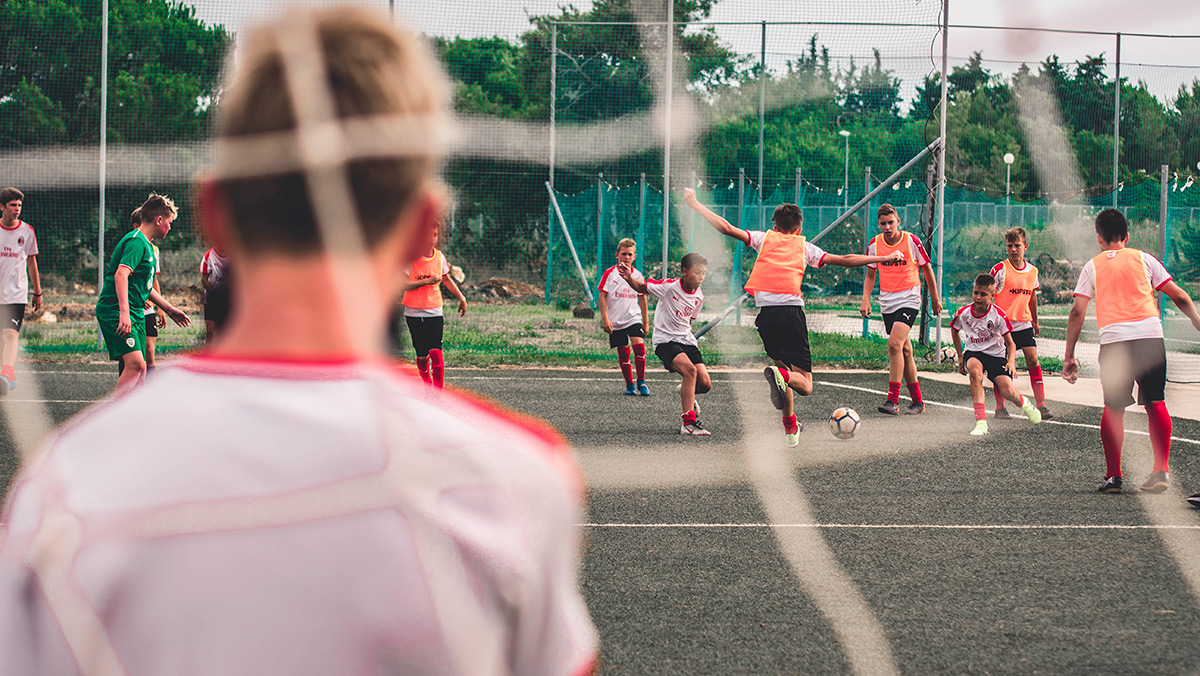 Then, beginning of our final month of the season 2022 join in our Sporty September. In addition to various competitions, you can go on an Adventure Run or master the challenging course of Zaton Extreme.
40 times fabulous
Psst, we'll let you in on a secret… Zaton Holiday Resort celebrates its 40th anniversary mid July and a birthday bash mid August with a special program… And it's gonna be a blast! (More info coming up soon…)
Time to start the show
Because Zaton Holiday Resort is ready to keep you entertained… So save those dates on the events calendar* and live it up in the summer of 2022!
* Events and dates listed are subject to possible change.