UNESCO heritage in Zadar region and vicinity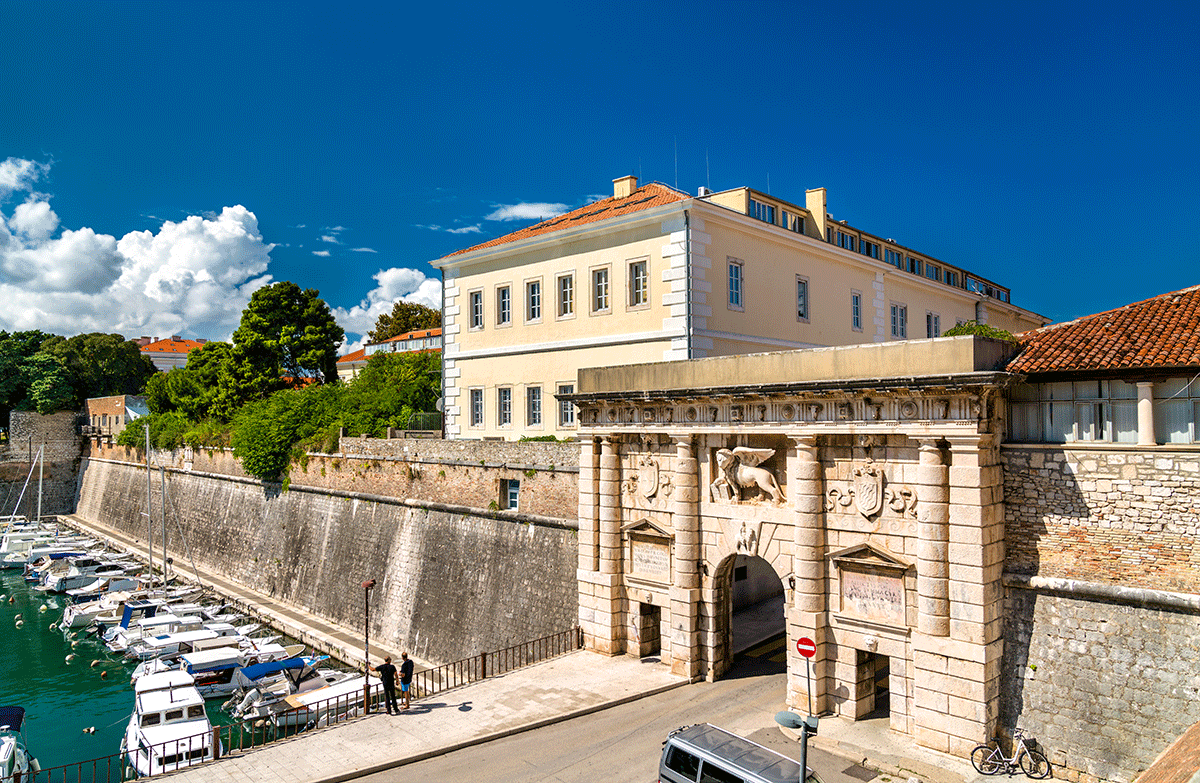 Open the treasure chest of rich Croatian heritage! Widely known for its beautiful coast, the wider Zadar region boasts well-preserved natural and cultural-historical attractions of immense value. As such, they have been recognized by UNESCO. Once listed as world heritage, these sites and traditions are protected in order to be preserved for the generations to come. Here is what you can explore on your holiday in the region:
Venetian Works of Defense in Zadar and Šibenik
Discover a fascinating side of history! Fortifications built in the 16th and 17th centuries by the Venetian Republic supported its powerful position on the Adriatic at the time when the art of war was changing. The property consists of altogether 6 sites, two of which are in Croatia.
The defensive town walls and gates on the historical peninsula in Zadar are the perfect example. Apart from being an excellent excuse for a stroll, they also indicate the hardships the city has faced in its long history. The second site is St Nicholas' Fortress on an islet in Šibenik, a city just 90 km south of Zadar.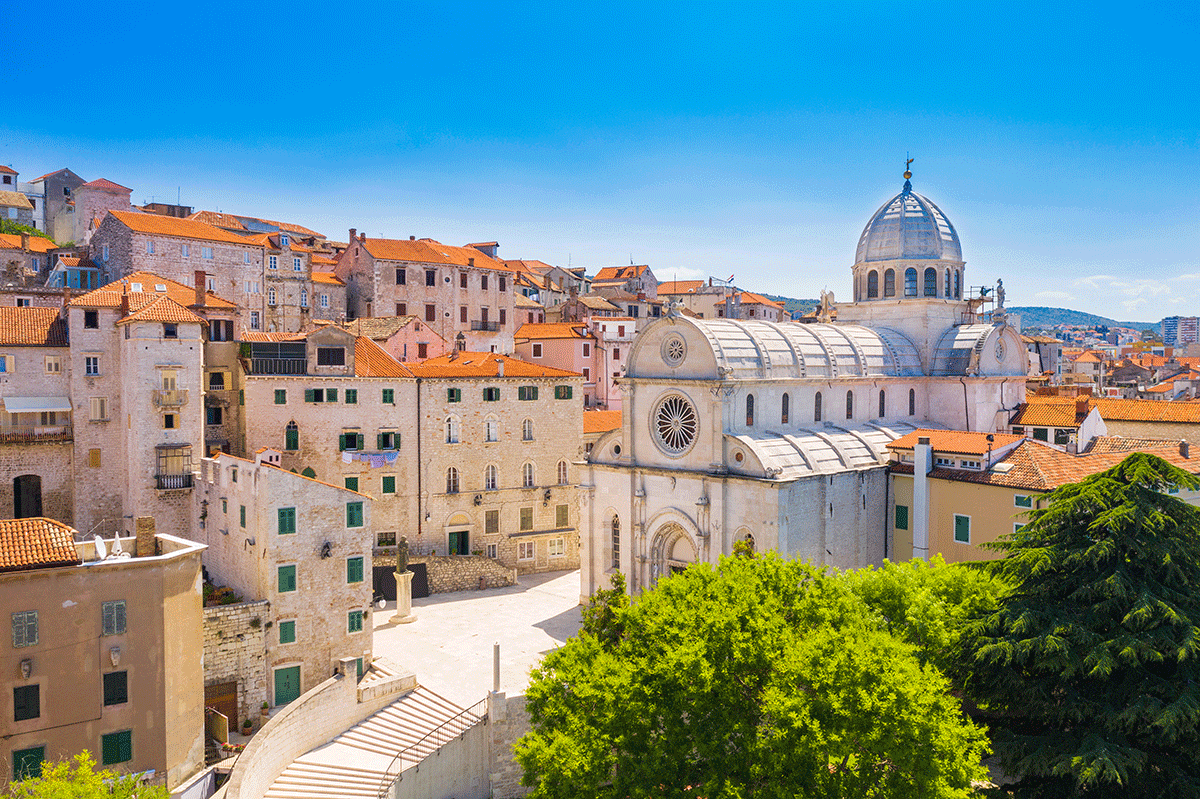 St James' Cathedral in Šibenik
Not many towns in the world have more than one UNESCO entry. Šibenik is one of them. In addition to St Nicholas' Fortress, the Cathedral of St James, built in the 15-16th centuries, was listed due to its unique blend of Gothic and Renaissance forms entirely made in stone. It is located in the very heart of the historical core of the city. You can also stop by the interpretation center, some 150 m from the cathedral.
Plitvice Lakes National Park
Hear the rumbling waterfalls, enjoy the calm turquoise lakes! Beautiful karst landscape takes your breath away with its series of lakes, cascades and waterfalls that were formed over the course of thousands of years. Its beauty is completed by the surrounding green forests and meadows. Croatia's most visited national park has been listed as a UNESCO site due to its great geological and ecological values.
(With a distance of only 120 km from Zadar, it is a very popular destination for holidaymakers. Therefore, it is highly recommended to plan a trip ahead, particularly during the top season. Organized trips are also available from Zaton Holiday Resort).
Ancient and Primeval Beech Forests
Untouched nature… as it has been for thousands of years! The adaptable beech tree has expanded all over the European continent from the end of the last Ice Age. The forests are a transnational UNESCO property and are found in 18 countries across Europe. Their value lies in their authenticity, age and biodiversity. The sites included in Croatia are areas in Paklenica and Northern Velebit national parks.
Paklenica National Park can be reached within an hour from Zadar, while Northern Velebit is some 150 km away.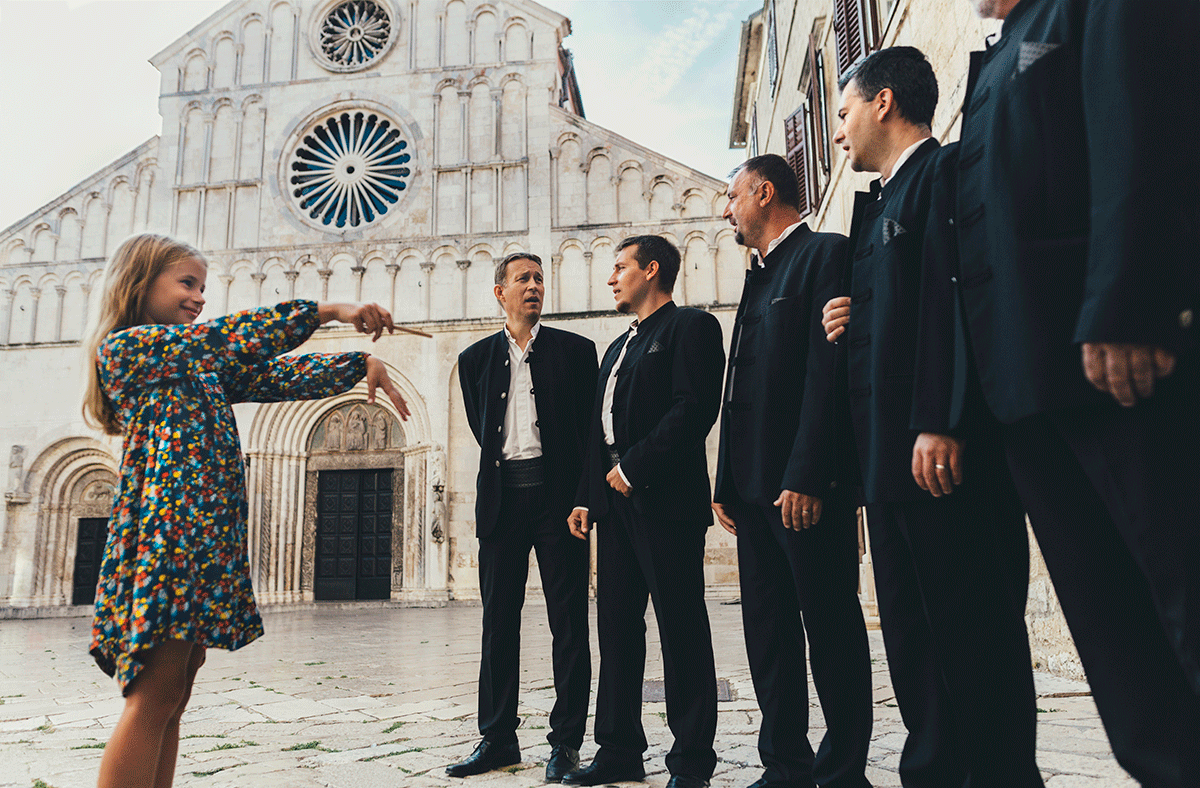 Intangible cultural heritage
See it, hear it, taste it… experience it! There are several other cultural riches you can explore in the wider Zadar area that have been recognized by UNESCO for their uniqueness. They may not be places to visit, but are rather customs and traditions worth exploring. They include the art of dry stone walling (across region), lacemaking (Pag island), klapa multipart singing and Mediterranean diet (both across region).
A UNESCO touch to your holiday
Enrich your holiday with experiences that are truly unique! Discover the well-preserved wonders of nature, amazing man-made structures of great historical value, and one-of-a-kind customs and traditions that have been an important part of the lifestyle in the Zadar region. As identified and recognized by UNESCO.