Travel Essentials for Your Holiday in Dalmatia in 2022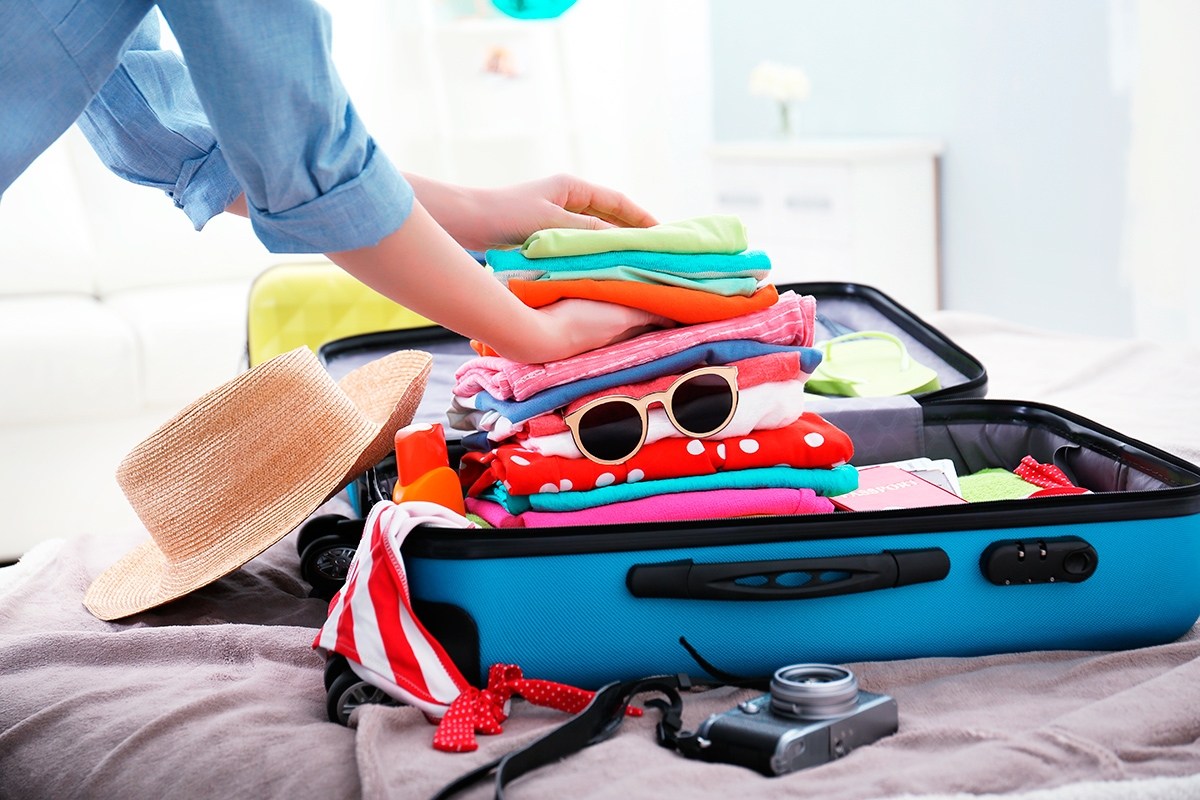 Thinking about a holiday in northern Dalmatia happening in five, seven or nine months? It may be too soon to start packing. But it is definitely not too early to start making a list, preparing your outfits, gear and gadgets. Here are a few essentials to consider for your visit in 2022:
Weather appropriate clothes & footwear
Planning your trip for mid spring, buzzing summer or do you want to see the arrival of autumn in Dalmatia? Namely, the time of year you choose directly influences the contents of your suitcase.
Obviously, packing for the hot summer months includes light clothes, with swimwear, beachwear and water shoes (not an absolute necessity at Zaton Holiday Resort, since the beach is mostly sandy). Still, bringing a warm item of clothing, be it a cardigan, hoodie or a light jacket, might be a good idea, particularly for evenings spent outdoors. When it comes to spring and autumn, it's all about layers.
Discover the beauty of Dalmatia… on foot! Since the region has a lot to offer in terms of cultural-historical and natural heritage, sightseeing is surely on your holiday to-do list. In order to fully enjoy the experience and not worry about blisters or leg heaviness, taking a pair of sneakers or hiking footwear should definitely be on your packing list. Even in summer. This is particularly the case if you go hiking on the islands such as Ugljan and Pašman, visit Krka National Park or go up the mountain in Paklenica National Park.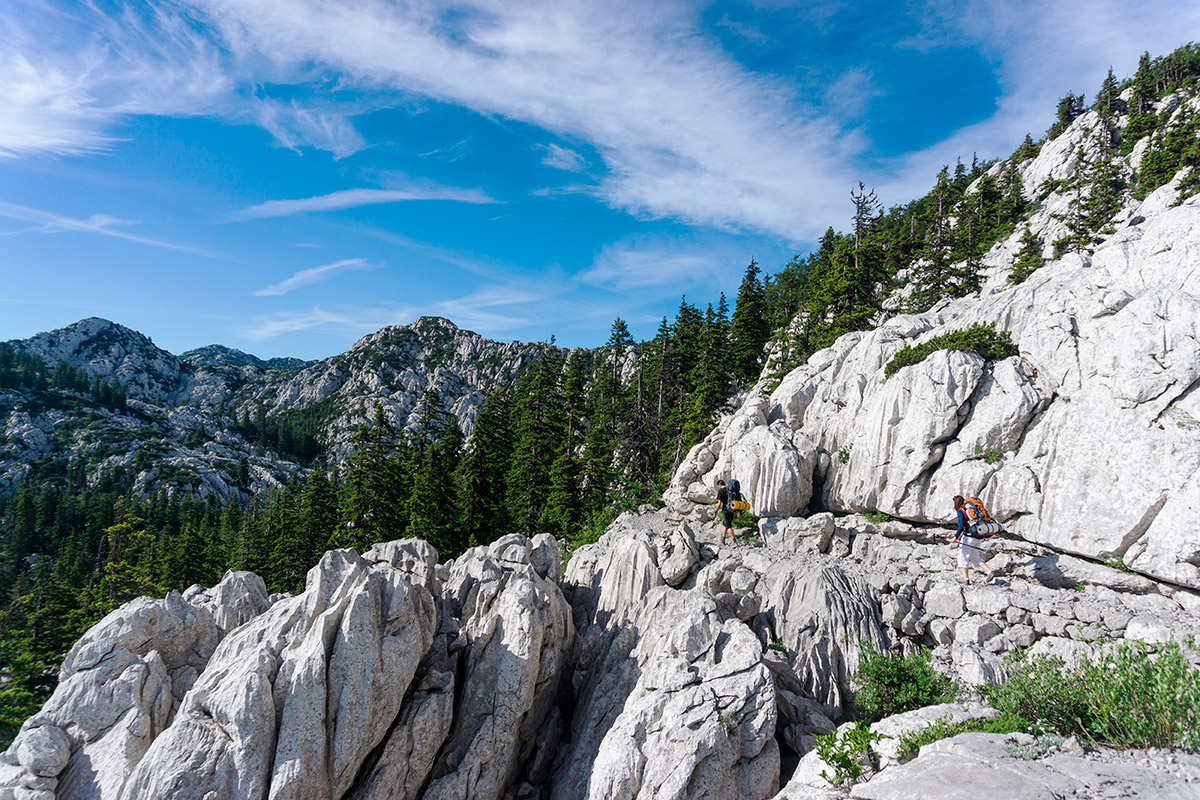 Sun protection
Enjoy the sunshine… the right way! Regardless of the season, sunscreen is highly recommended, as you are sure to spend hours outdoors. Even if some are spent in the shade, you don't want to get sunburnt. For full protection from the sun, don't forget sunglasses and a summer hat or a cap.
Accommodation equipment
Looking for a camping adventure or prefer to have the comfort of your home on holiday? Staying in an apartment, a mobile home or a glamping tent at Zaton Holiday Resort, you have at your disposal household gadgets, cooking and eating utensils, as well as bedroom and bathroom linens. When camping, these are all items to consider while packing.
For camping, you also need to think about practical equipment including comfortable sleeping pads and air beds, folding chairs, cooling fan, a portable cooler (at Zaton Holiday Resort coolers are available for rent) and other gear for a great outdoor experience. The resort provides pitches with necessary hookups, but you will need a EURO adapter to plug in electricity.
Useful gadgets
Your holiday in Dalmatia is a great opportunity to disconnect. Still, you are going to need your phone - to keep a record of all the fun times you have. So, don't forget to take your chargers and a travel adapter with you.
For Croatia there are two associated plug types, types C and F. Plug type C is the plug which has two round pins and plug type F is the plug which has two round pins with two earth clips on the side. Croatia operates on a 230V supply voltage and 50Hz.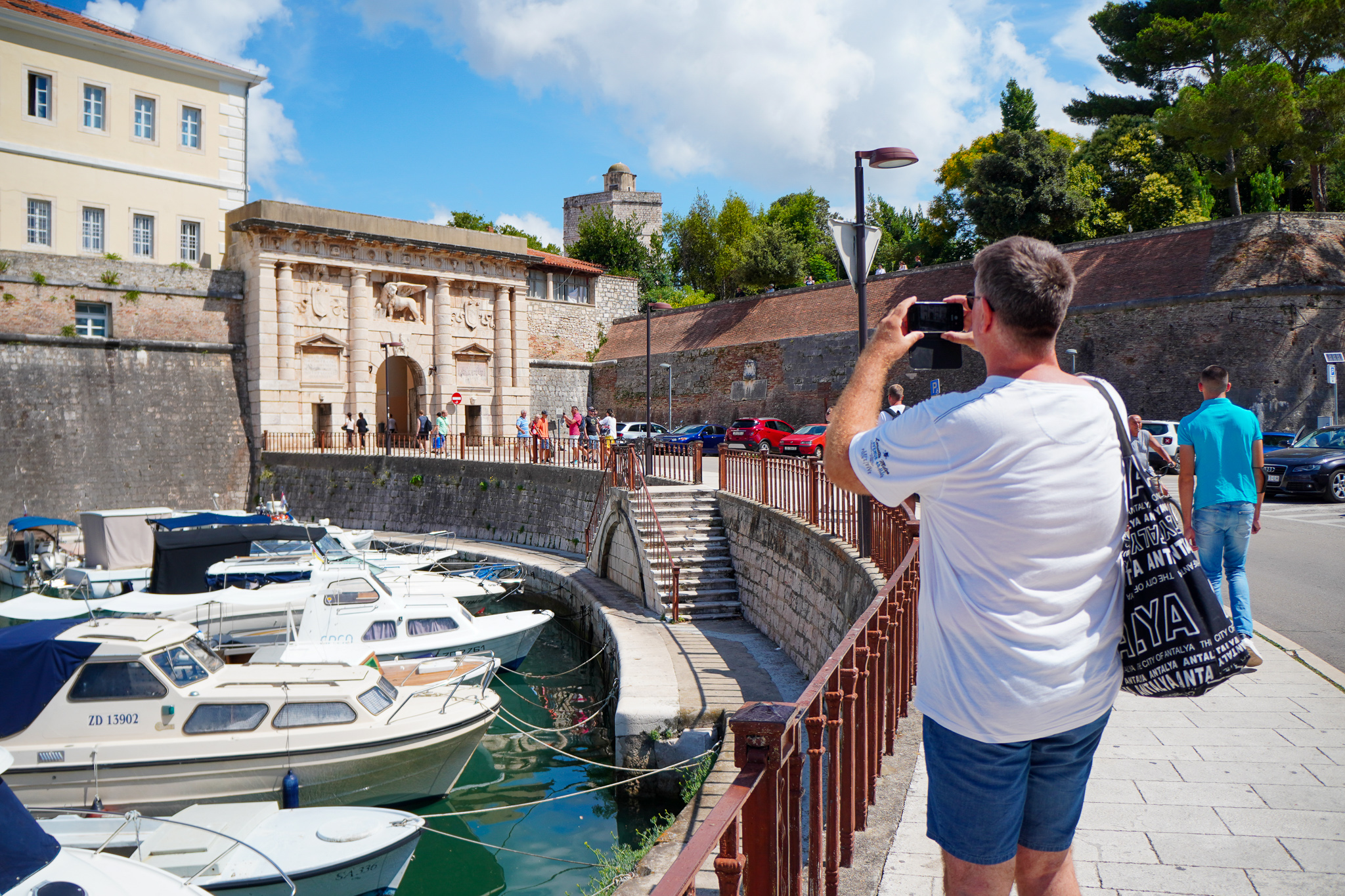 If you primarily use your phone for taking photos and videos, bring a mobile water protection. Consider a GO-PRO camera as well for your adventures and journeys of discovery in the region.
First aid kit
Have your health essentials with you! Places such as Zaton Holiday Resort have an infirmary, but take basic medicine in your first aid travel kit with you in any case: antihistamine, plasters, cleansing wipes, anti-bac gel, soothing gels for burns and insect bites, painkillers, etc. Hopefully you won't need any of it, but it doesn't hurt to be prepared.
Money tips
Hello, kuna! That's the name of the currency used in Croatia. Even though cash-free payment is available throughout the region and in some cases paying in euro is allowed, e.g. at the reception at Zaton Holiday Resort, you are probably going to need some Croatian cash. At the resort, you can also use the available ATMs and currency exchange.
A few Croatian words
Will you need to learn the language to get around? No. A lot of people speak good English, maybe German and other European languages even outside top destinations. However, basic words such as molim (pronounced as 'moh-leem' meaning please) and hvala (Cro. 'thank you', pronounced as 'hvah-lah') can open many doors. You can learn them before arrival or simply have a mini dictionary with you.
And your fun gear…
It may be board games and cards. It may be beach & water equipment. Or books and loudspeakers. Do take with you all the travel essentials that bring you joy and you can't do without. As long as you don't overpack.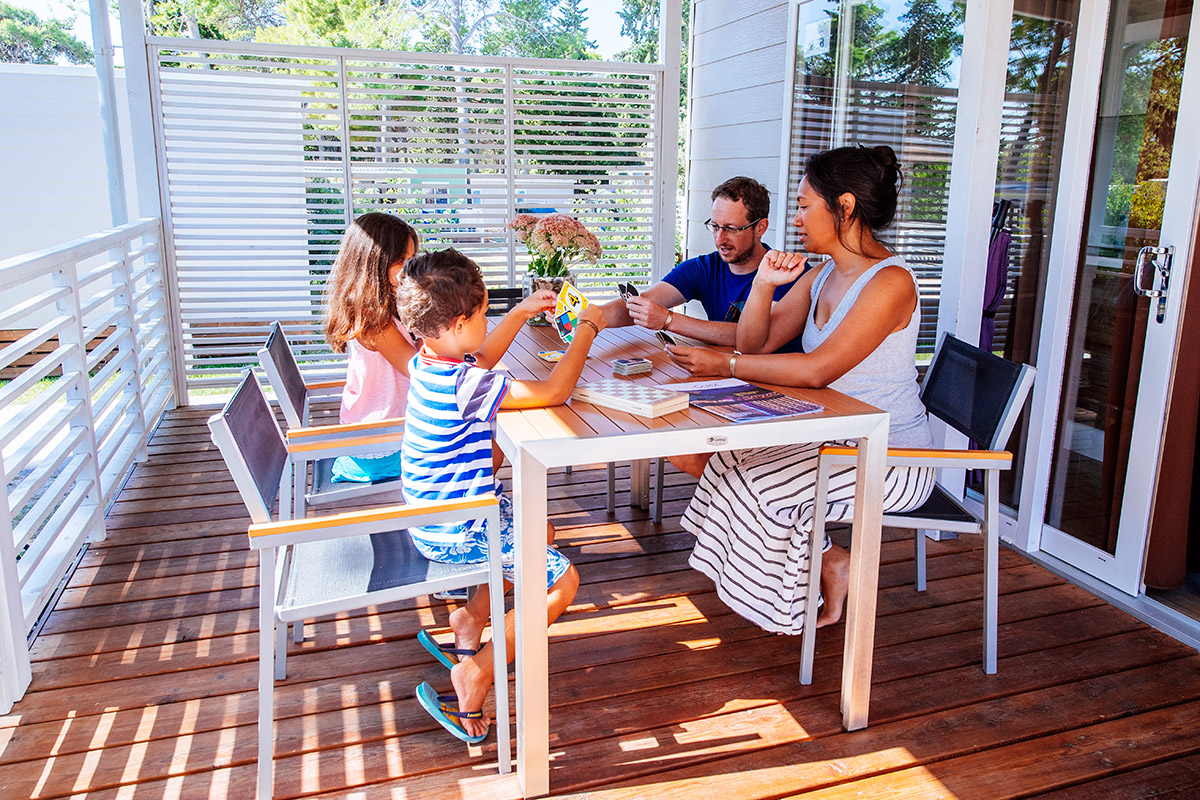 Book, make a list & go
Just remember all the right steps for a great holiday in northern Dalmatia. Book early & directly, because you can grab deals and the best price, and communicate all your preferences ahead of time. Then, start gathering all you need until the time comes to set off. Then once in Dalmatia, just relax and enjoy all the magic it has to offer on your trip in 2022!