7 Things Northern Dalmatia is Famous for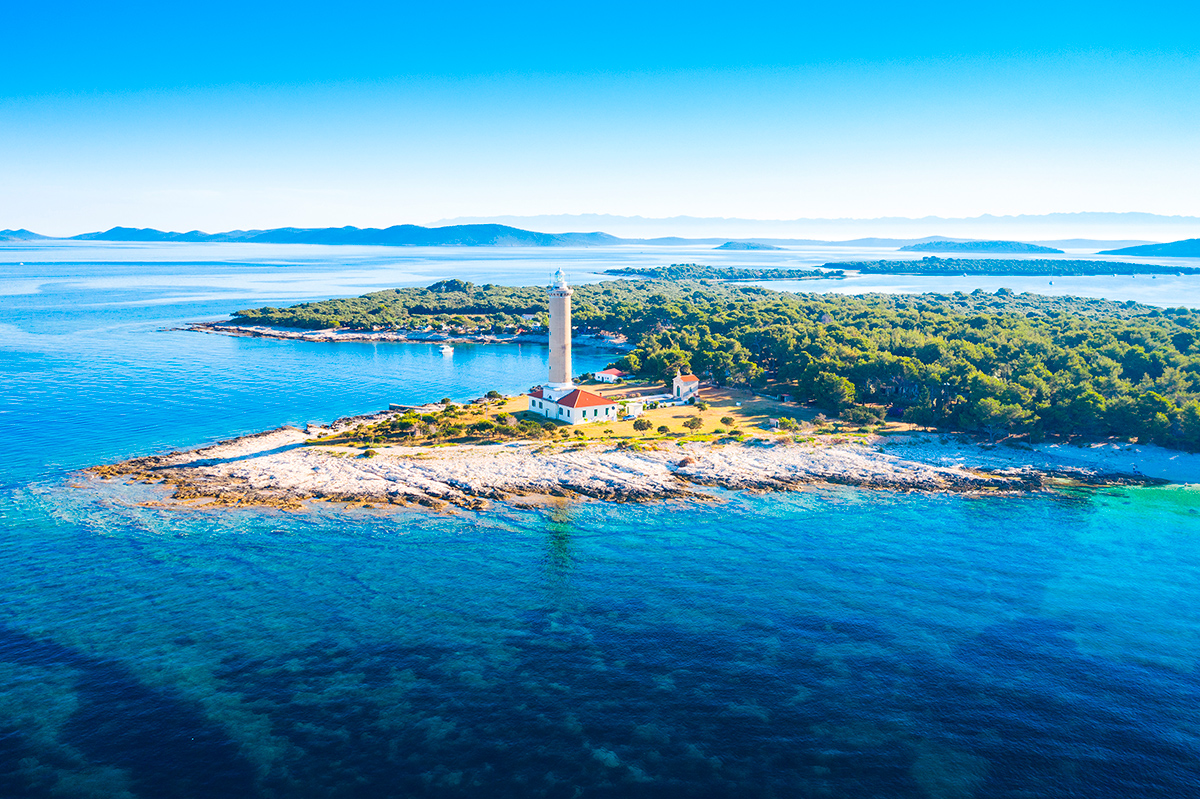 Countless islands of all shapes and sizes, scattered over mesmerizing clear blue sea. Beautiful shades of Mediterranean greenery on land. Quaint towns and villages telling a story of the times long past. Excellent weather, friendly people and delicious food. It's just the perfect holiday mix … and more for you in northern Dalmatia!
Situated right in the heart of the Adriatic coast, northern Dalmatia spans roughly between Starigrad (at the foot of Velebit mountain) all the way to the town of Šibenik. Don't miss the following unique sights and experiences:
1. Unique modern attractions
Treat your senses to one-of-a-kind sensations in Zadar! Experience the sound of the Sea Organ and see the Sun Salutation (i.e. Greetings to the Sun) light show, preferably in the evening. The must-see sights also happen to pay tribute to the city, nature and the solar system.
2. Wonders of nature
A lot of them in a relatively small area. Not to mention their diversity. The beautiful landscapes of the region shouldn't be missed: the river Krka and its waterfalls, Kornati islands, mountain slopes in Paklenica, all of which are national parks. There are also nature parks worth a visit: Telašćica Bay on Dugi Otok island and Vrana Lake on land, as well as the Zrmanja river and canyon.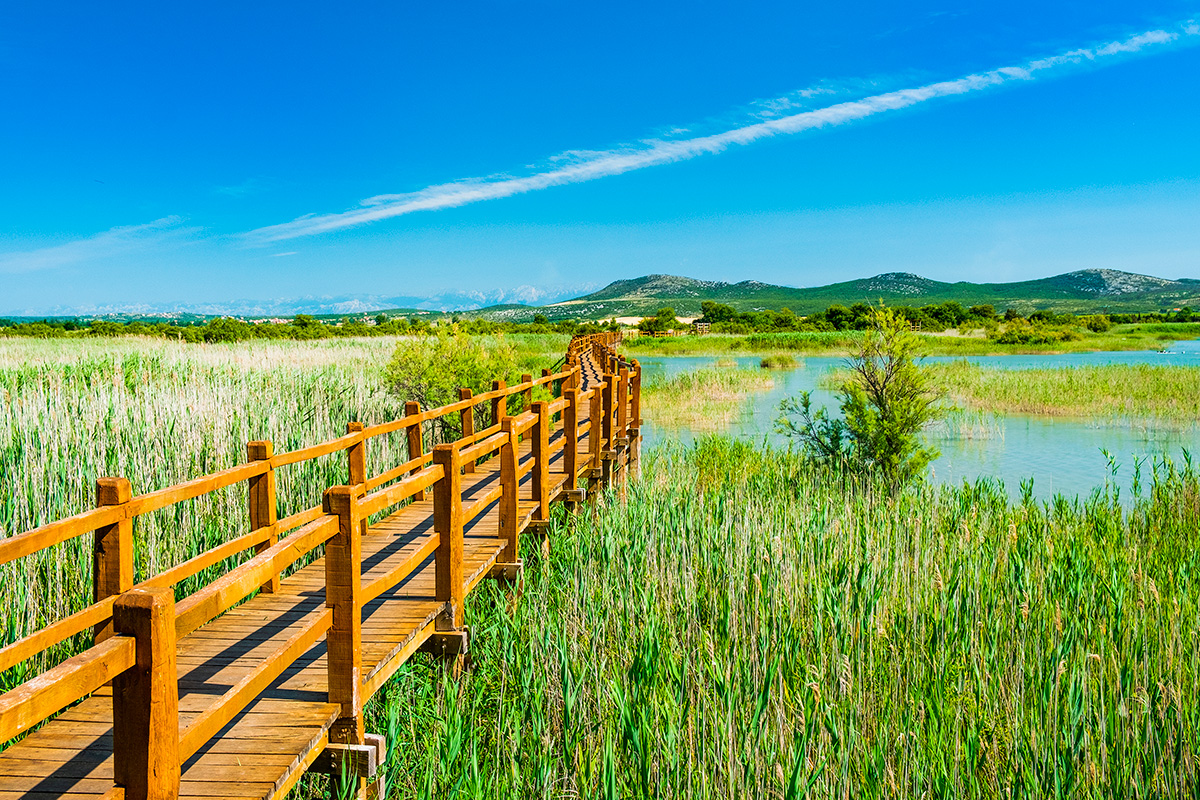 3. Cultural-historical heritage
Wander the narrow cobbled streets of Zadar, Šibenik and other historical towns and villages to get the feel of what life once was like centuries and millennia ago. The two cities also happen to share a UNESCO World Heritage Site (Venetian Works of Defence), while Šibenik also has another one: St James' Cathedral.
4. Oh, the sunset
There's something truly inspirational about the way the sun paints the most magnificent colours on the evening sky. And the region, particularly Zadar, is well known for its uniqueness. Even Alfred Hitchcock, the famous film director, thought so.
5. Top beaches
To each their own. Literally. The magically diverse region offers a variety of beaches to choose from, many of them regularly topping the lists of best beaches on the Adriatic coast. To name just a few, there's the sandy Queen's Beach in Nin, Sakarun beach with turquoise sea, as well as the beach at Zaton Holiday Resort offering a wealth of activities and amenities.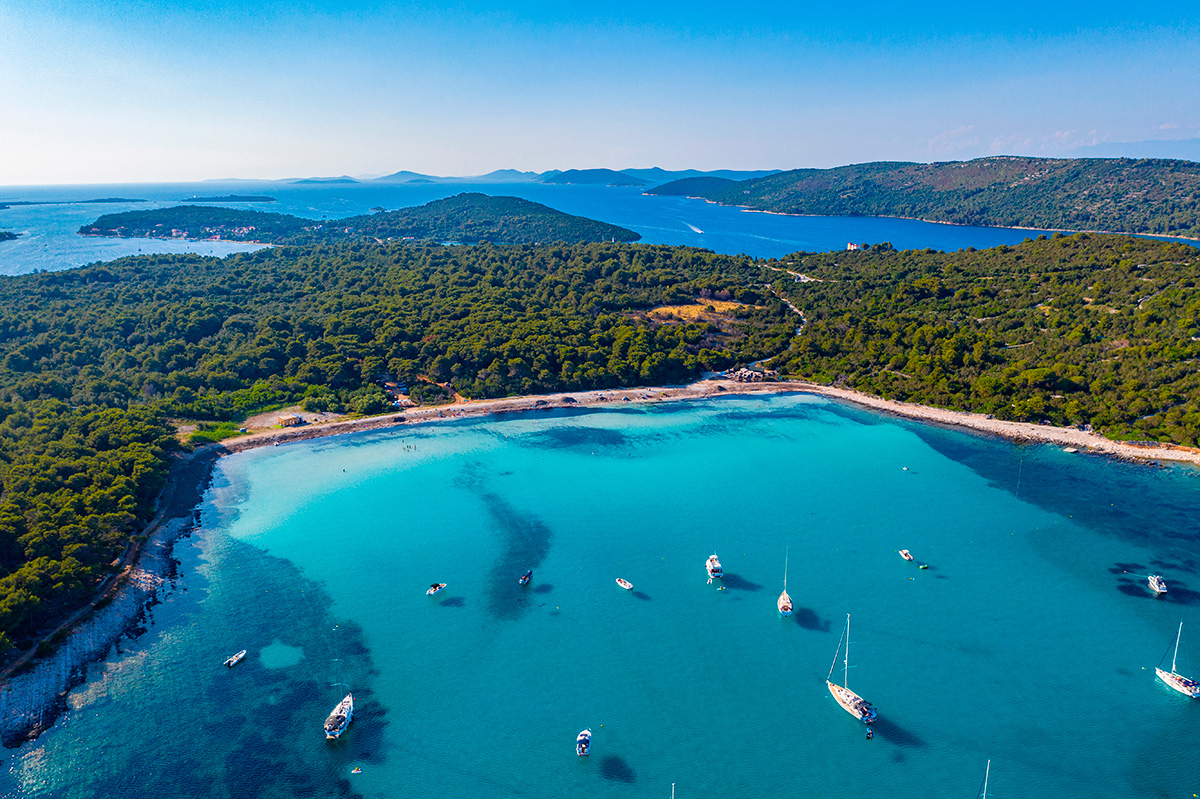 6. Sailing and boating paradise
There are green ones like Ugljan and Pašman. There are bare ones like Pag. There is the heart-shaped one called Galešnjak. And many more islands, smaller and larger ones, with charming villages or completely uninhabited ones. In a few words, northern Dalmatia is a dream come true for all fans of sailing and boating.
7. Irresistible food
Healthy & delicious! While general features of Dalmatian cuisine apply in this area as well, there are a number of unique delicacies catering to a variety of tastes: Pag island cheese and lamb meat, Nin šokol and Drniš prosciutto, Skradin risotto, buzara mussels, grilled fresh fish, traditional peka dishes… best enjoyed over a glass of locally produced wine such as by Kraljevski vinogradi, Škaulj, Degarra and others!
And more… to experience & explore
Enjoy your stay every step of the way! The region can be easily reached via motorway or by flying to Zadar Airport. So, plan your trip ahead and look forward to a fulfilling stay. Discover the famous natural and cultural sights, experience the best the region has to offer and further expand your horizons in northern Dalmatia!