Tips for Cyclists in Zadar Region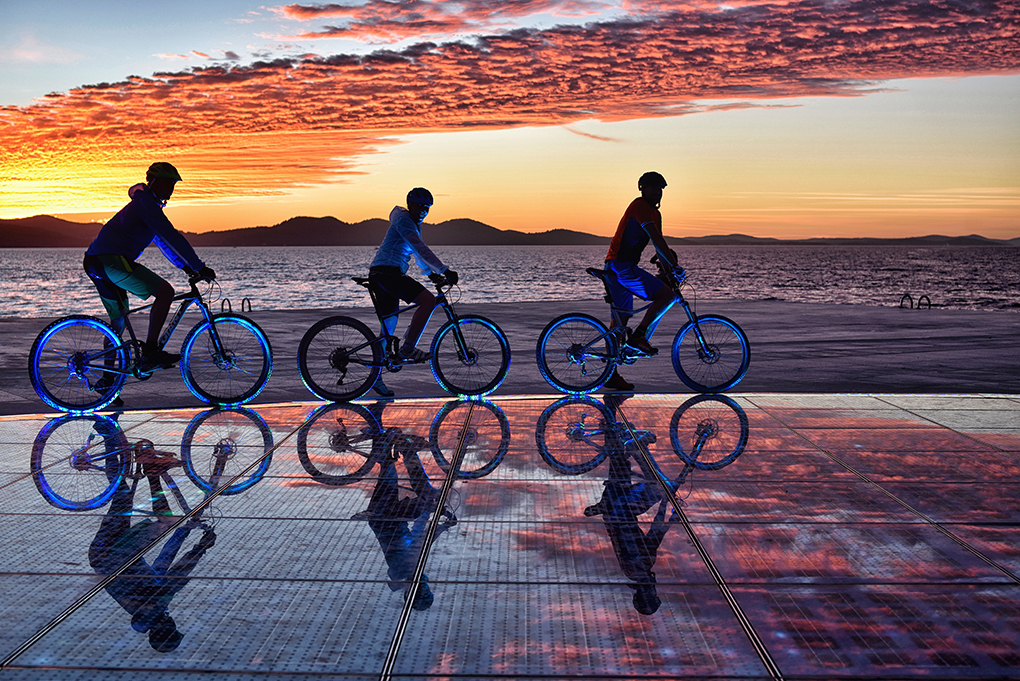 Riding along the beautiful sea, or going uphill, through a rough off-road path. Past dry-stone walls and pastures, past vineyards and olive groves, and through forests and lush Mediterranean vegetation. With spectacular views of the sea, lakes, rivers and mountains. Indeed, there are 3000 reasons to go cycling in the Zadar region, and just as many kilometres of trails to choose from.
Plan your cycling trip with Zadar Bike Magic
Take the easy road, pick the challenging one, just make it the right for you! There are light, medium and difficult routes, longer and shorter ones, cycling paths on the road and off-road trails. Make sure you opt for the ones that match your level of fitness and include sceneries you are interested in exploring. After all, it's about being active, but also feel-good moments and inspiration along the way.
Use the Zadar Magic Bike app and get the right information about the type and length of trails and the elevation profile. You can also read a description of what you might see along the way. The app also gives you an overview of the magical diversity of landscapes that you get to admire in a relatively small area.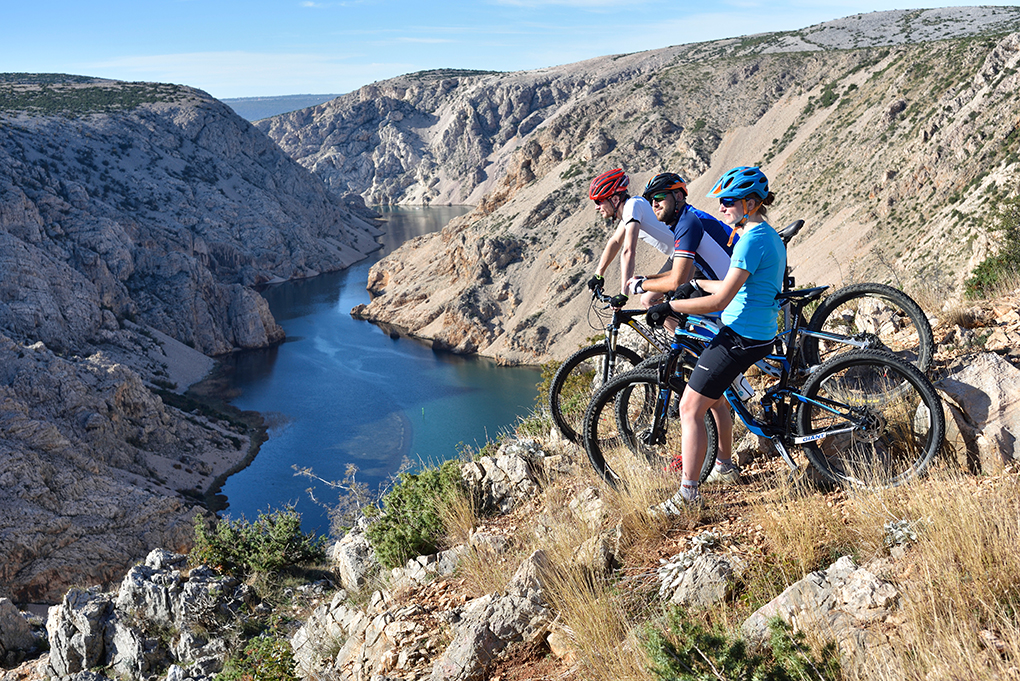 Arrange a tour
See the best of the Zadar region by bike… like a pro! Pick a route that you are interested in and opt for a tour with a guide. Not only do you get insider info, but you also don't need to plan all the arrangements.
For example, you can pick a lighter tour such as Privlaka - Zadar, a tour around Vrana Lake or explore the green island of Ugljan (Preko-Muline route). How about medium-difficulty trails such as Preko - Tkon, which basically means hopping from Ugljan to Pašman island, Zadar - Biograd na Moru along the coast, or combine the mountain and the sea in one go with Rovanjska - Tulove Grede - Obrovac? From Rovanjska you can also set off on a more challenging tour via Libinje and Bukva as well.
The prices for such tours vary between €34 and €100, and they include a guide and transfer to the start of the route. They can be arranged at Zaton Holiday Resort at the bike rental facility.
Rent a bike… and more
Bring your bikes with you on holiday… or not! After all, you can rent a bike, an e-bike or an e-scooter on the spot at Zaton Holiday Resort. There is a bike centre at our linear park and additional rental spot within the tennis centre. The opening hours are from 8 am to 8 pm, but are subject to change depending on the season.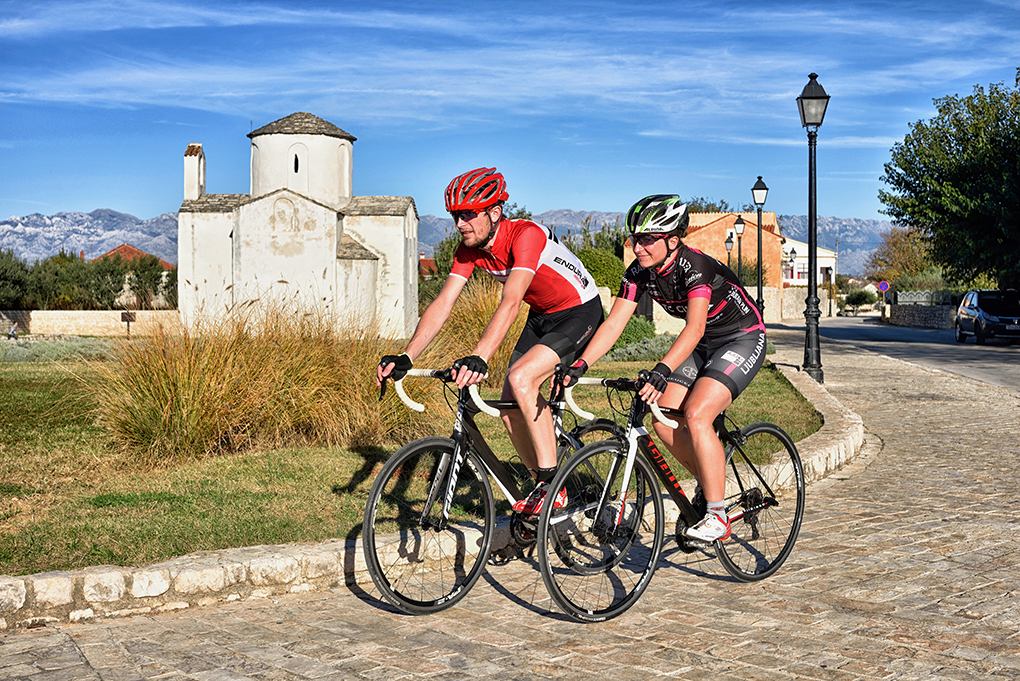 The rental is available for an hour, the entire day or several days. The prices vary depending on the preferred bike and the season, but special discounts apply for renting more bikes or using them for several days. Child bicycle seats as well as kids bikes can be rented as well, while helmets aren't charged extra.
Don't forget…
Before you set off on your cycling adventure, remember to check the weather. Even if the skies aren't perfectly clear, put on some sunscreen and sunglasses. Study your route and consider the places to stop for a bite to eat. Cycle light, but bring plenty of refreshments.
… and just enjoy it!
You're in no hurry to come to the finish line, so do it at your pace. Stop to admire the scenery, rest in the shade, and simply enjoy the feeling. Because cycling is one of the best ways to get to know the beauty of the Zadar region in all its diversity.