Guide to national parks in wider Zadar region: Plitvice Lakes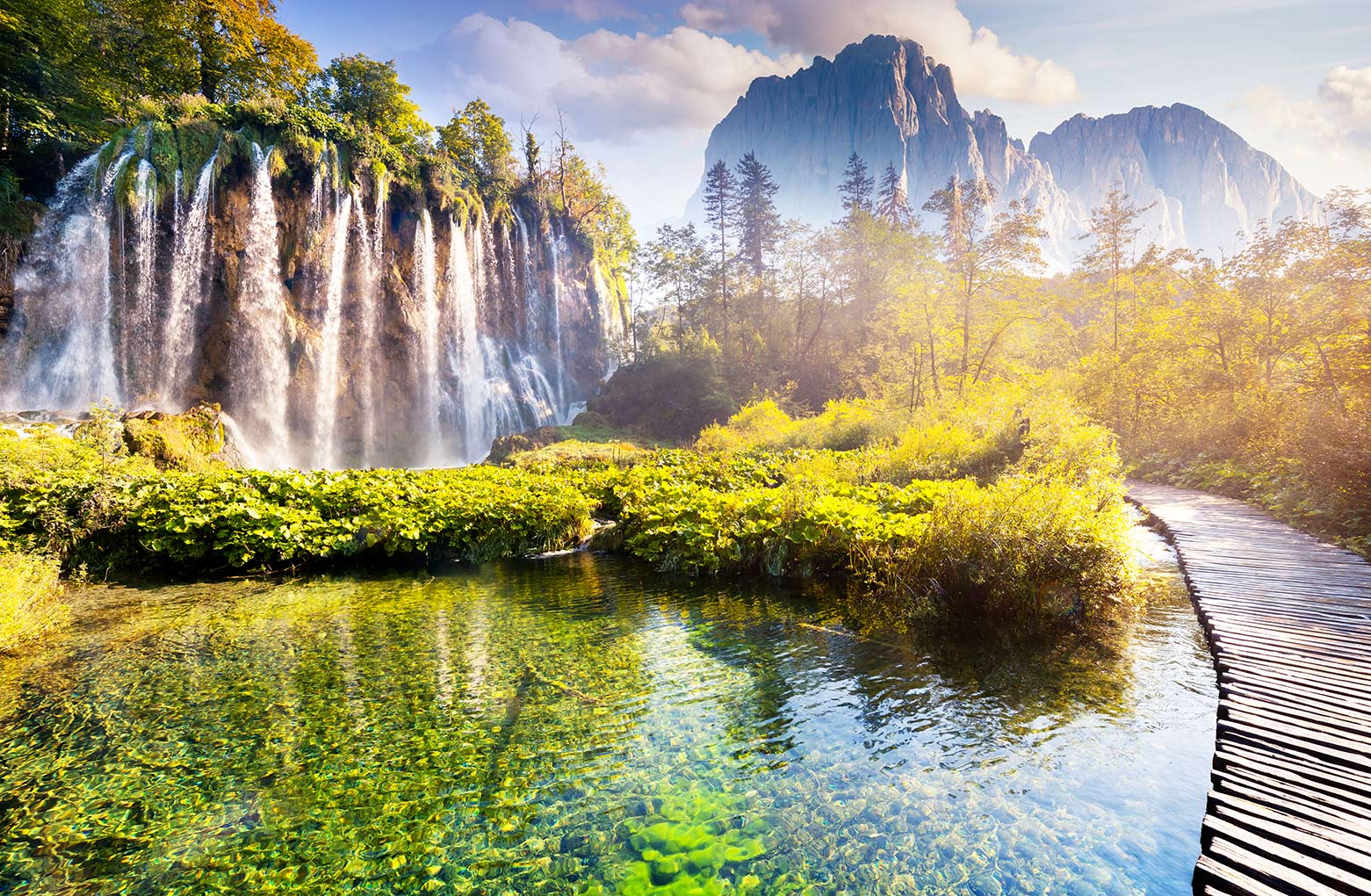 Rumbling waterfalls and cascades, turquoise lakes and lush greenery all around… The stunning beauty of Croatia's oldest, largest and most popular national park will take your breath away. Plitvice Lakes were declared a national park in 1949 and they are also listed as a UNESCO Natural Heritage Site. Apart from the extraordinary lakes, waterfalls and cascades, the park has also been protected for its rich flora and fauna.
Top attractions
Stretching over a bit less than 300 km2 mostly covered in lush forests, the highlights of the national park are lakes and waterfalls. There is a difference in altitude ranging between 380 and 1280 m and the lakes are flowing one into the next one with cascades and waterfalls in between.
Plitvice Lakes are divided into Upper Lakes and Lower Lakes. The Upper Lakes comprise 12 lakes that are larger with gentler shores, the most famous being Prošćansko jezero, Veliko jezero, Malo jezero and the largest lake Kozjak. In this part of the national park you get to see amazing waterfalls such as Veliki Prštavac, Milanovački slap and Galovački Buk.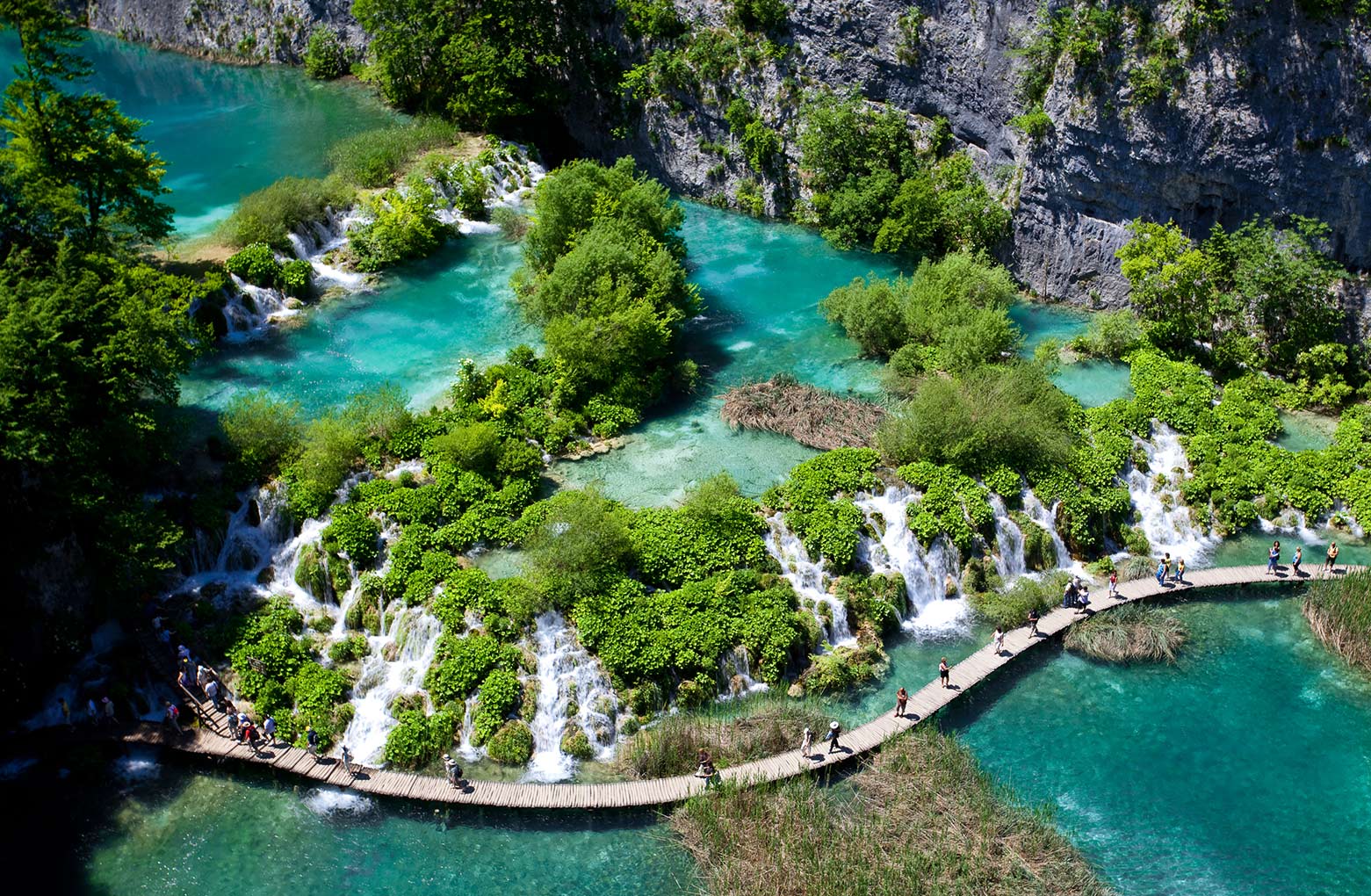 The four Lower Lakes are formed in a rougher area with cliffs. Here you can appreciate the beauty of Croatia's highest waterfall Veliki slap (Cro. Great Waterfall) as well as the impressive Sastavci waterfalls.
There are several routes and tours available allowing you to visit Upper Lakes, Lower Lakes or both. Their duration depends on the selected option and can range between 2 to 8 hours. At Entrance 1 or Entrance 2 to the park you can choose between 4 routes at each point.
Top experiences
Enter a hiker's paradise! One of the best ways to see Plitvice Lakes in all their glory is simply to hike along the trails. Hiking enthusiasts who cannot get enough of Plitvice Lakes might also be curious to explore additional educational trails (Medveđak, Čorkova uvala, Plitvica) offering you breathtaking views and an insight into the flora and fauna.
Visiting with family, you might also enjoy the panorama train as well as a boat ride across Lake Kozjak (included in the price). You can rent a small wooden boat there and go rowing, too.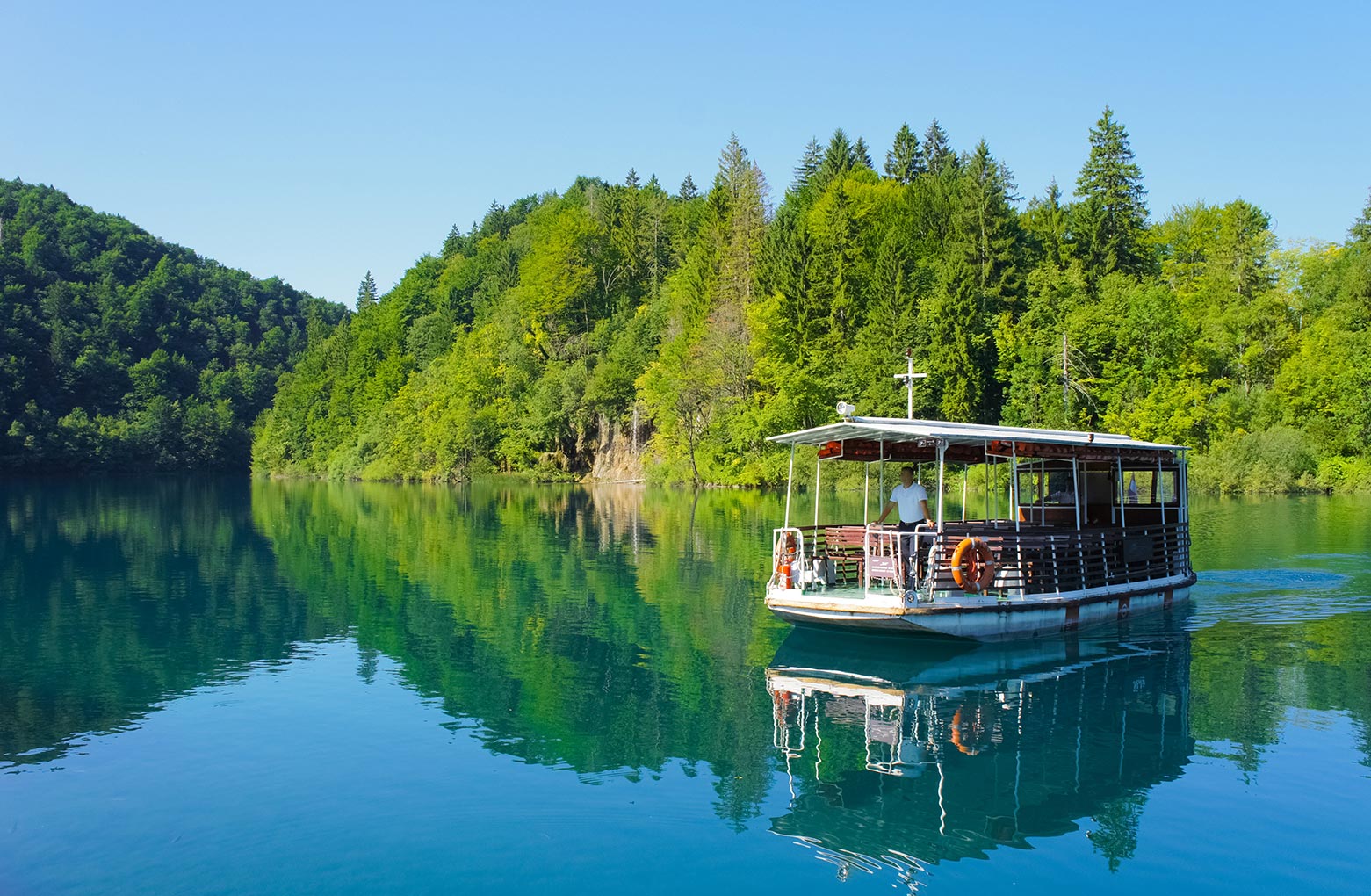 Useful info
Be it spring, summer, autumn or winter, the beauty of Plitvice Lakes will strike you with awe. To fully enjoy it, remember to plan your trip ahead. For example, during the winter months, parts of the park may be closed due to a high water level. Also, the park is the busiest in the summer, so it is wise to buy the tickets online for the exact day of visit.
How to get there. The most convenient way is to book a group excursion (available at Zaton Holiday Resort) . That way you don't have to worry about parking, which can get tricky in the summer, or about arriving early. The park is located around 130 km away from Zaton Holiday Resort, easily reachable via A1 motorway towards Zagreb and D1 state road.
Prices. The prices vary between €10 and €40 for adults, €4,5 to €16 for children aged 7-18, depending on the season.
Basic equipment. Proper footwear is a must, even in the summer. During those hottest months don't forget sunscreen. In other seasons you should wear layered clothes. Take plenty of fluids and snacks with you. There are catering facilities within the park serving mostly quick bites and fast food.
Other - Dogs are allowed in the park, but need to be on a leash.
Feast your eyes on the fascinating nature's creation and find your inspiration at Plitvice Lakes!