5 things that make Zaton Holiday Resort special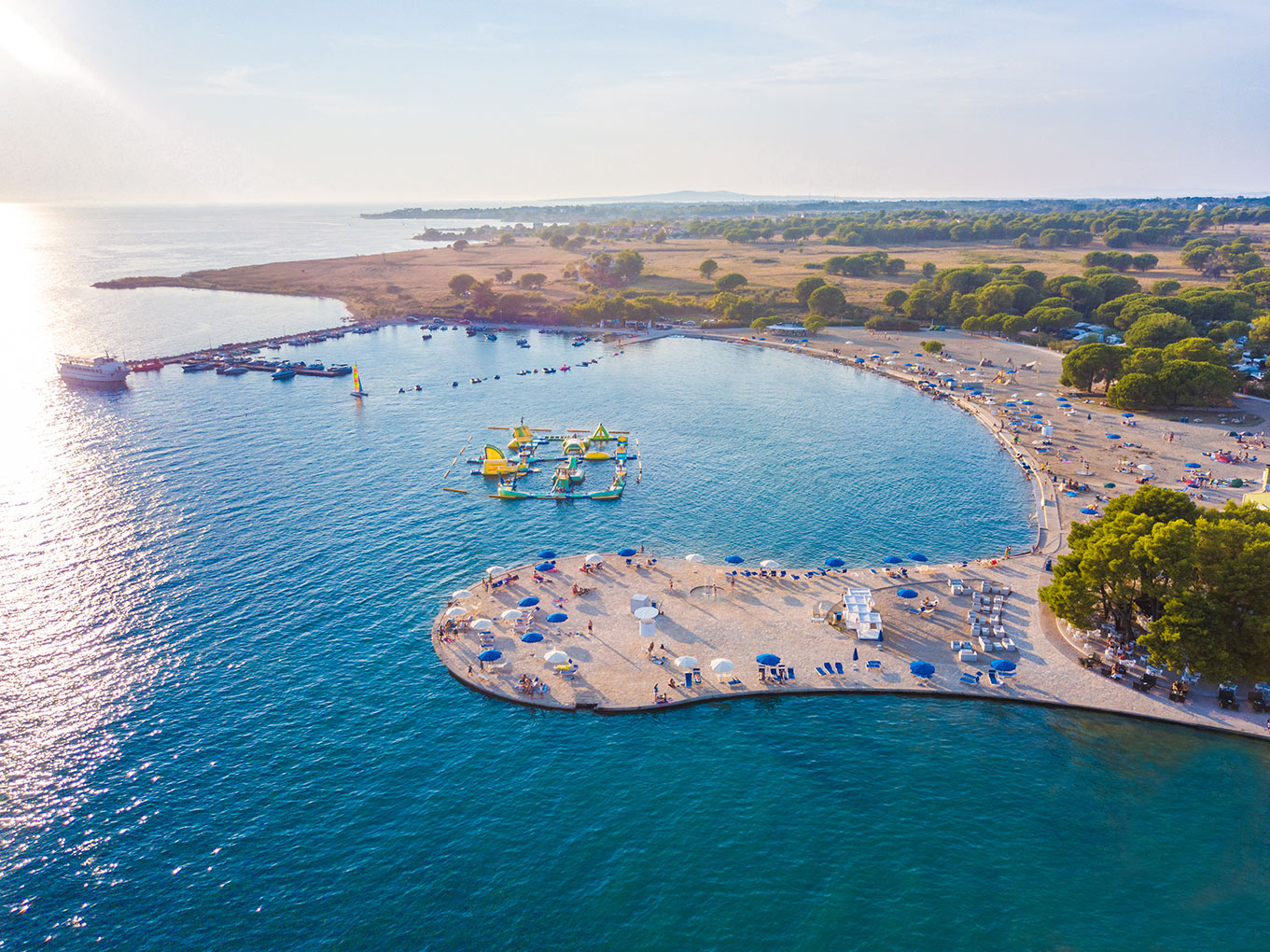 What's the magic recipe for a memorable holiday? A group of your favourite people, a spell of great weather, all set in a very special place.
A place that stands out in more ways than one, that provides the perfect setting for an extraordinary time off. A place like Zaton Holiday Resort. Check out what makes it such a special destination in Zadar region and wider:
A homey feel … by the beautiful sea
Feel free and safe to move about… on foot! The moment you park your car and get settled into a cosy apartment, mobile home or a glamping tent, or set up your camping unit, you can simply relax. Because you're at home. Zaton Holiday Resort is like a friendly neighbourhood with everything at hand, a place your children can explore without obstacles. A place that happens to be right by the lovely sea.
Fragrant pine trees… and more
Aaaah, the thick refreshing shade of the pine trees. The resort has the typical Adriatic scenery with a lot of greenery, but it also goes a step further. Great care is taken to preserve the natural environment as evidenced by the recently created linear park and the ongoing reforestation project 'It takes time to grow'. Also, for the purpose of the project 'Nature we grow with' there are several thoughtfully designed eco spots at the resort. They are places to meet & mingle, relax & recharge, and learn about the animal and plants around you.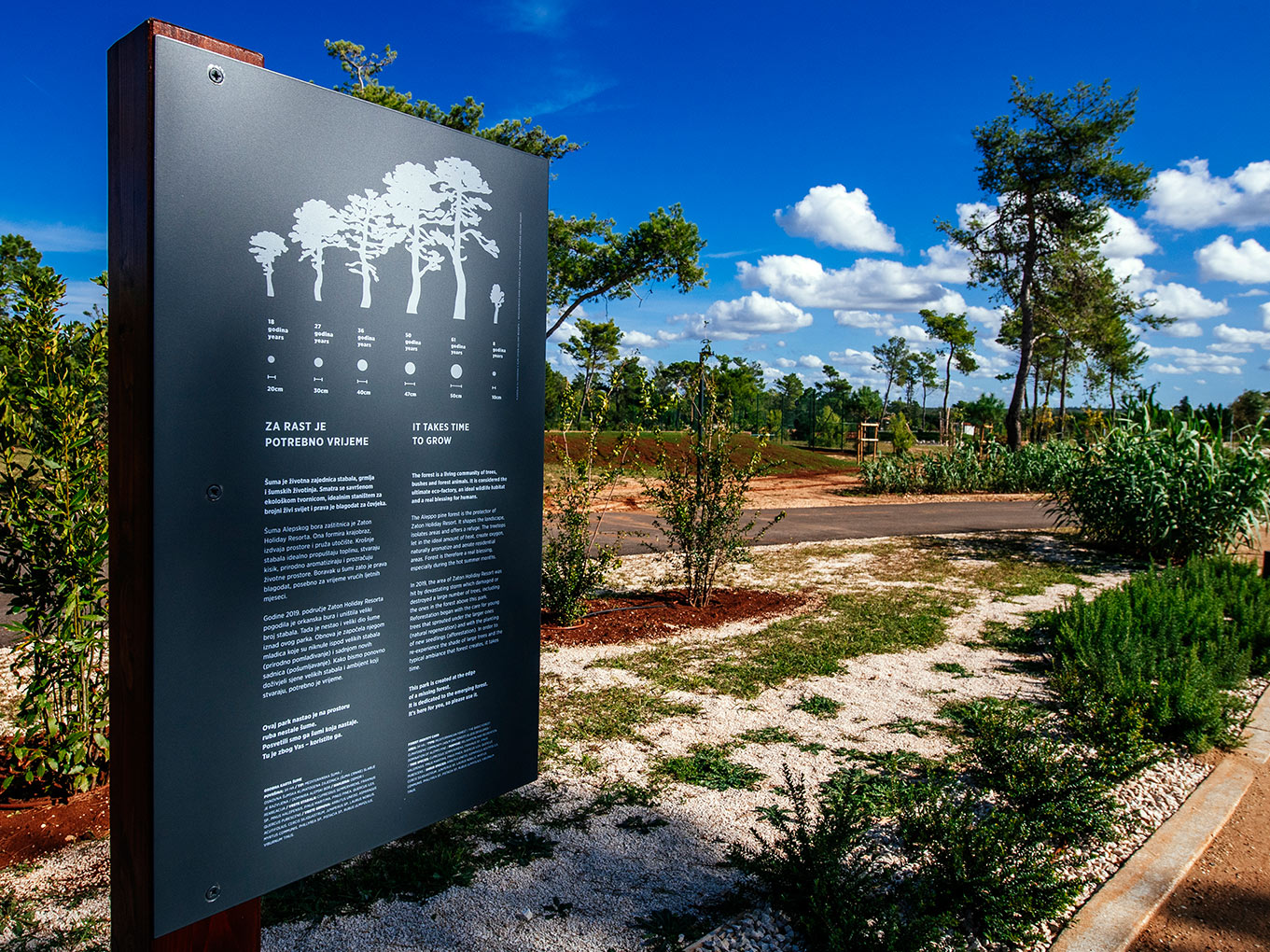 Neverending fun
No need to look for fun, let it come to you. Every single day, at Zaton Holiday Resort. There are a number of activities available throughout the day for all generations. For example, while you take a tennis lesson, your kids can hang out with our friendly mascot, Zatonino, in a creative workshop or a contest. Then, in the evening, you get to enjoy a show, be it a musical or a quizz, in the open-air theatre, or join in a party by the pool and at the Saturnus disco. The rich entertainment program allows you to continually get your share of fun without having to look for it outside the resort.
Exciting pools, fabulous beach
Why choose, when you can have both? And both are excellent at Zaton Holiday Resort! Refurbished just a few years ago, the swimming pool complex is the best place for water fun in Zadar region. Its attractions include exciting slides, two large water dump buckets and a spray park. There are also pools of different sizes and depths, some of them with massage beds and a sea view.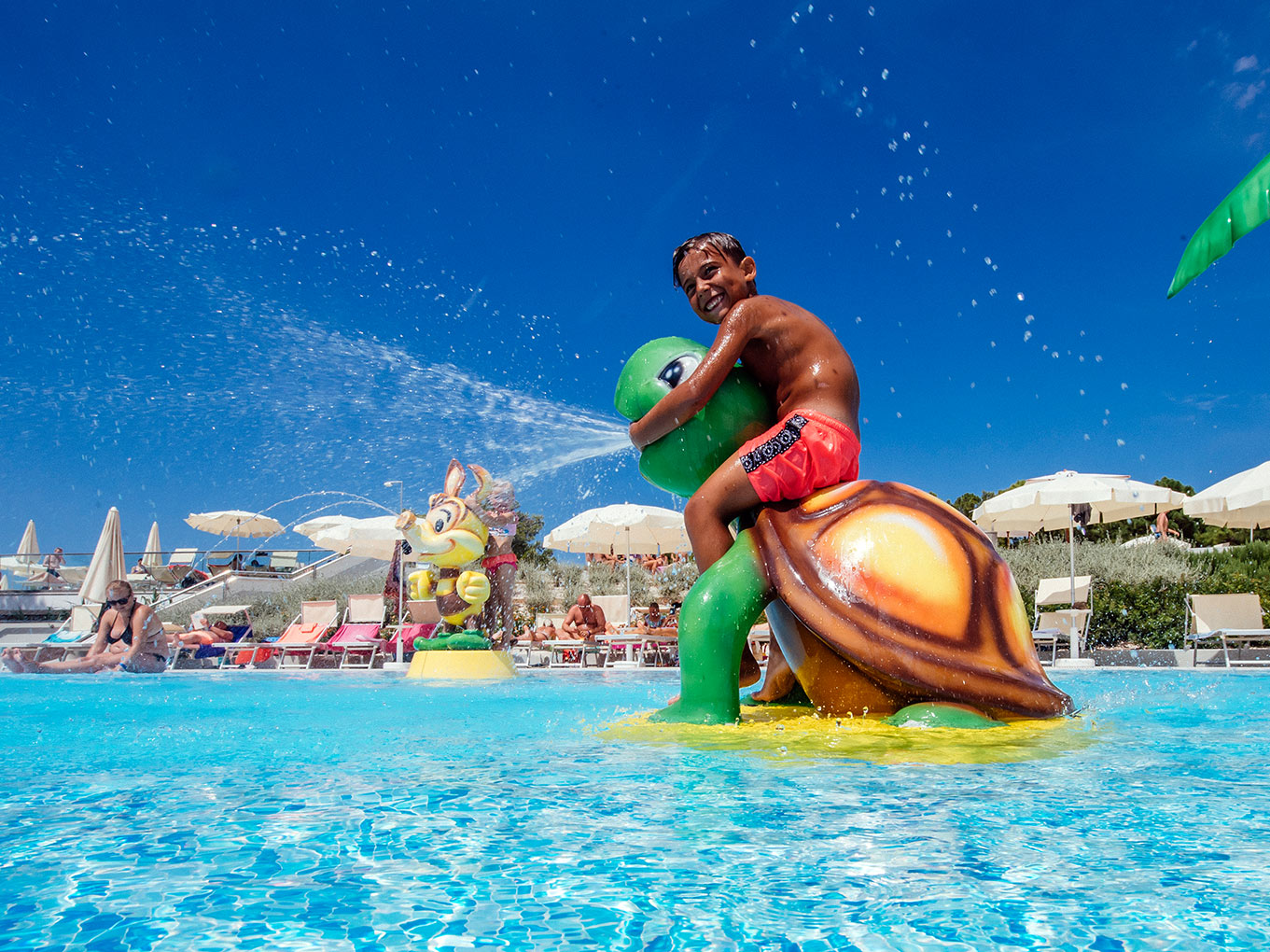 Similarly, the mostly sandy beach with plenty of natural shade, restaurants and various playgrounds caters for everyone's needs and interests. It is the perfect choice for families with children of all ages and it provides access for people with disabilities. There is also a designated pet-friendly area.
One large sports centre
Be active, anyway you like it! Keeping fit comes easy at Zaton Holiday Resort as there are numerous available sports facilities besides water sports - cycle centre, tennis centre, trim track, beach volleyball field, football and basketball court, and more. Then there's the Flip Flop Activity Park where you can take up a new hobby, be it archery, mini golf, bocce or outdoor gym workout.
And then there's pure joy…
It's that smile that doesn't leave your kid's face. It's absolute relaxation you feel, disconnected from daily stress. Zaton Holiday Resort provides comfortable stay, beautiful surroundings, perfect leisure and, most importantly, the sense of fulfillment and a dream holiday come true. One special place, indeed.