Ways to Spend Quality Time with Your Family on Holiday in Zadar Region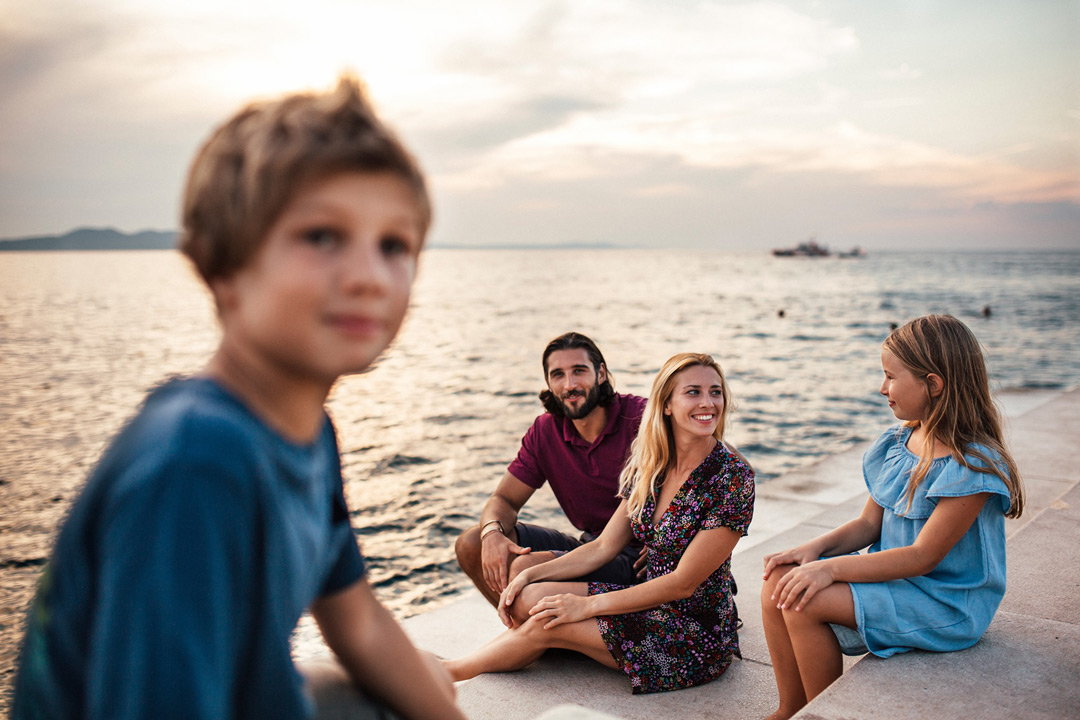 What is a great family holiday all about? First and foremost, it's about sharing amazing moments together in a new environment without the usual daily distractions. So, how can you ensure that the holiday spent in Zadar region is time well spent for your family in particular? Here are a few suggestions about how to enrich your time together:
A spot for all
Let's get together! Be it a large camping pitch, a modern apartment, well-equipped mobile home or a cosy glamping tent, pick a spot indoors or outdoors where the whole family gathers. Take time to talk about activities you did and want to do within Zaton Holiday Resort and wider, share a family meal in perfect ease, simply continue your family routine feeling completely at home.
One happy sporty family
Be active for joint feel-good moments! Go on light cycling trips in the region or add a bit of a challenge if every family member is up to it. Think of a mini family tournament, be it in adventure golf or archery (both can be played at the Flip Flop Activity Park) or team sports from beach volleyball, basketball, handball and soccer to bocce and table tennis.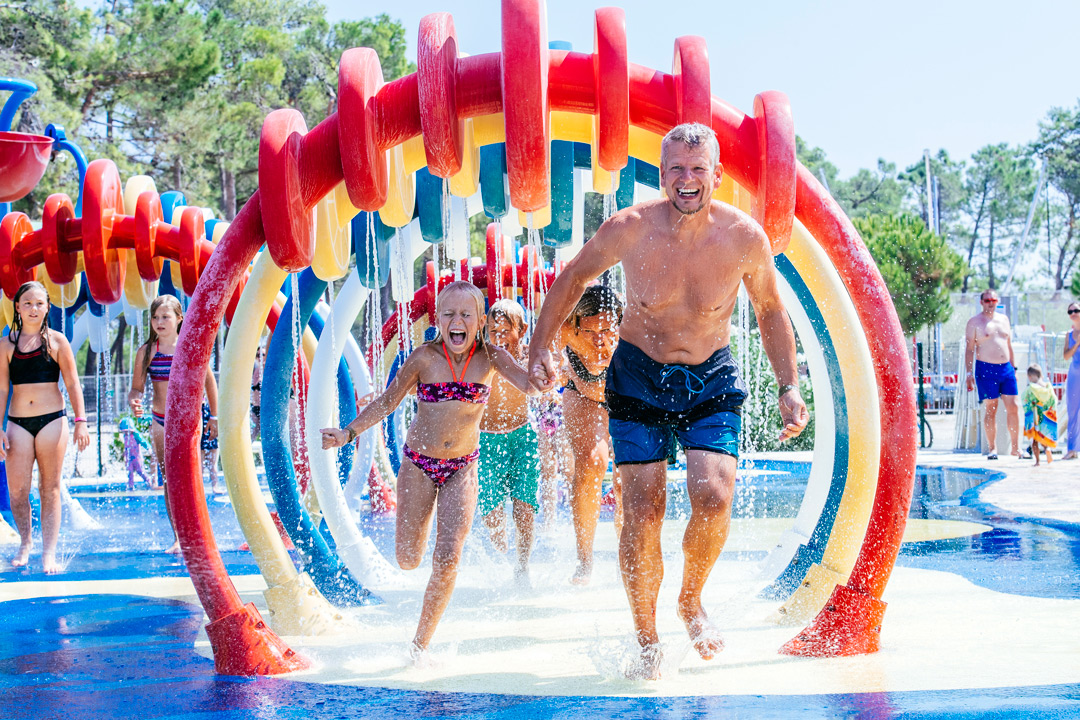 Water activities to do together
Team up for some fun! Choose activities you can enjoy as a whole family - play with your kids in the sand on the beach or in the spray park of the swimming pool complex. Have a water adventure & fun by paddling in a canoe, on a SUP board or a pedal boat with slide, by getting a banana or a tube ride and sharing a thrill on a jet ski. How about renting a boat and sailing off on a trip of discovery around the fascinating islands of Zadar archipelago with an occasional stop for a snorkeling expedition?
Trips for every member of the family
Happily exploring the region with the family! Zadar region has a number of diverse and stunning places to see for all nature lovers. If your family belongs to that group, make arrangements for a trip and try to add a special touch to it - go hiking up the mountain in Paklenica National Park or along the most exciting trails in Krka National Park, look around Dugi Otok island beyond Telašćica Nature Park either by kayak or by road, go on a joint adventure to Vrana Lake Nature Park or the Zrmanja river.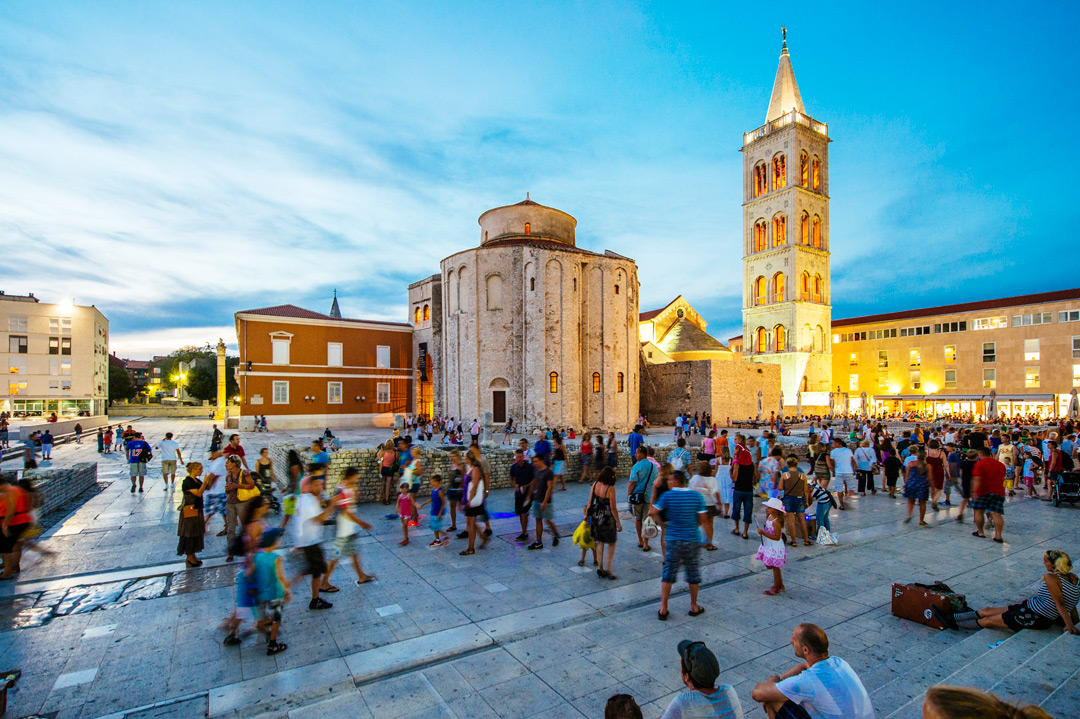 Choose excursion destinations you can all enjoy, allowing every family member to have a say in the selection. If you all love cities, explore Zadar with a visit to the Museum of Illusions, climb the Belltower of Saint Anastasia's Cathedral, encourage the kids to look for the 'treasure' on Petar Zoranić Square, search for the planets of the solar system at the Greetings to the Sun and take the ultimate family photo listening to the Sea Organ at sunset.
Be the nr.1 fan of your family
Cheer on every member of the family! Maybe the kids get to perform in a mini musical, take part in a ninja race or a FIFA tournament, maybe the parents want to compete in an obstacle Wipeout race, a quiz show or a sports tournament. Make sure you are the loudest and the most passionate supporters of a family member's efforts.
Capture those family #ZatonMoments
It's all about bonding, laughing and sharing unique experiences together. Think about the individual ways you can ensure lasting memories for your family on a holiday in Zadar region and make sure you take a few photos to have as a reminder of unforgettable family time!