Zadar Region Beyond Stunning Beaches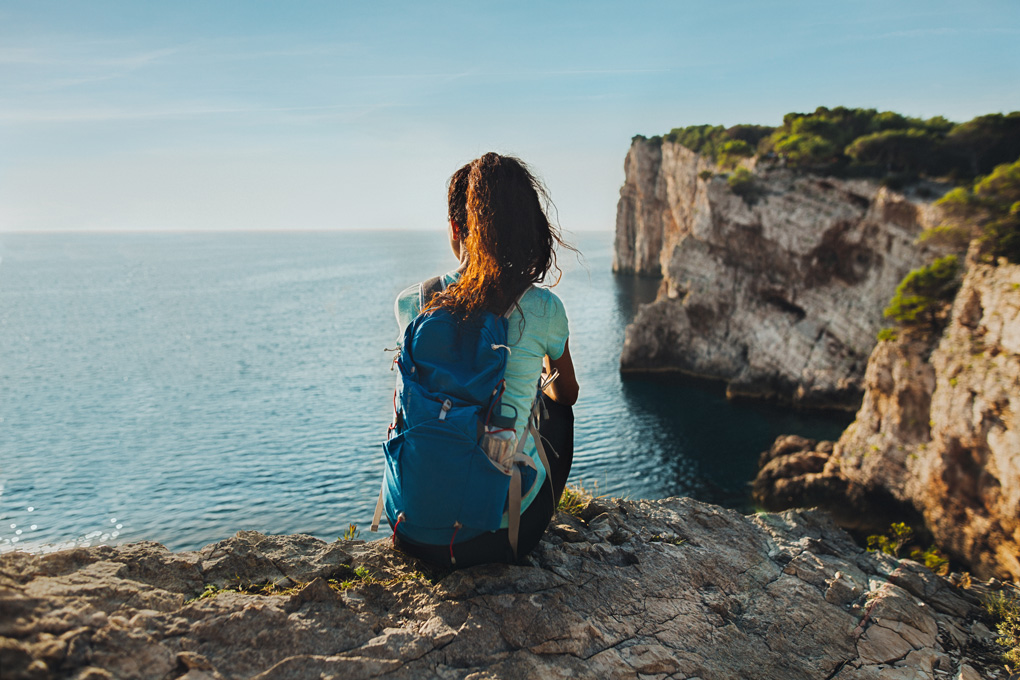 Transparent blue sea. Clear skies above. Great shade under the fragrant pine trees... Don't you just love a beach holiday in Zadar region? Still, there's so much more to it than being just an excellent destination for fans of the sea and the sun. So, look for hidden or less known treasures and discover a whole new world of exciting experiences and Instagrammable spots such as the following:
Green landscapes of Zadar region
Immerse yourself in the endless shades of green! Known for its lush Mediterranean vegetation, the region represents a great place to recharge and appreciate the tranquility of wonderful nature all around.
Just opposite Zadar, the 'green' island of Ugljan is one the most famous representatives of areas covered in lovely greenery, alongside Pašman and Dugi Otok. Another distinctive feature of these islands are also olive groves. After all, there are historical traces indicating that olive oil production dates back a few centuries, such as the ancient olive oil mill on Ugljan and the botanical reserve Saljsko polje olive grove on Dugi Otok.
Active holiday enthusiasts also like to explore the amazing forests of the region. Apart from the most popular choices, Paklenica and Velebit national parks with their primeval beech forests (UNESCO World Heritage), another amazing natural attraction includes Dubrava- Hanzine forest reserve on Pag island.
Beautiful vineyards
Follow the wine trails of Zadar region! Plan an excursion to a winery such as Kraljevski vinogradi in Petrčane near Zaton with a sea view or combine your trip of discovery in Zadar hinterland, Ravni kotari region, with a visit to vineyards in Benkovac, Polača or Nadin. Enjoy the lovely scenery of vine rows and indulge in gastronomic delights with authentic local wine.
Magnificent geomorphological shapes
Admire nature's creation at its best! Fascinating geomorphological forms that took thousands if not millions of years to develop can be seen both on land and the islands. Hike in the canyons of Paklenica National Park and, if you're a rock climbing enthusiast, try your luck in Velika Paklenica. Discover Zrmanja canyon by cycling along the river starting from Berberov buk waterfall or by canoeing/kayaking from Kaštel Žegarski village.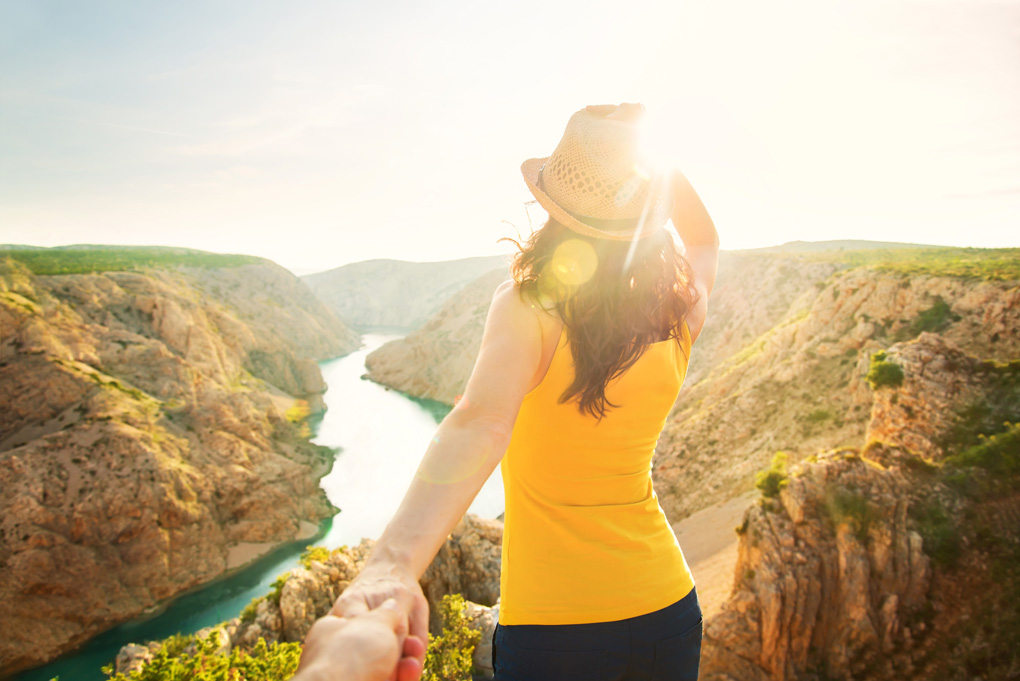 Having chosen Dugi Otok as a must-visit island, don't miss the spectacular cliffs in its southern part. Towering some 200 m above the sea, the cliffs are an awe-inspiring site and can be appreciated from a boat or by reaching the top of them from Lake Mir. Dugi Otok also impresses with its caves, Strašna peć being the most popular example. Extraordinary formations are also found in caves and pits in Paklenica National Park on the mainland, even though only Manita peć is open to the public.
Beauty of water
Peaceful & quiet. Rumbling & rushing. Aside from the sea, Zadar region boasts breathtaking rivers, lakes and waterfalls. So, take in the tranquility of Lake Mir (Telašćica Nature Park, Dugi Otok island) and go cycling around or kayaking on Vrana Lake (Nature Park). Enjoy the thrills of amazing rivers Krka (National Park) with waterfalls such as Roški slap, Skradinski buk and Manojlovački slap, and Zrmanja with Berberov buk, Visoki buk, Muškovci and Jankovića buk waterfalls.
More than just a place for a seaside holiday
A perfect destination for a sunny holiday on an excellent beach. It's what Zadar region stands for. That and so much more. So, look for that extra something to add a special touch to your holiday!