Top 7 reasons why a holiday in Zaton is great for your health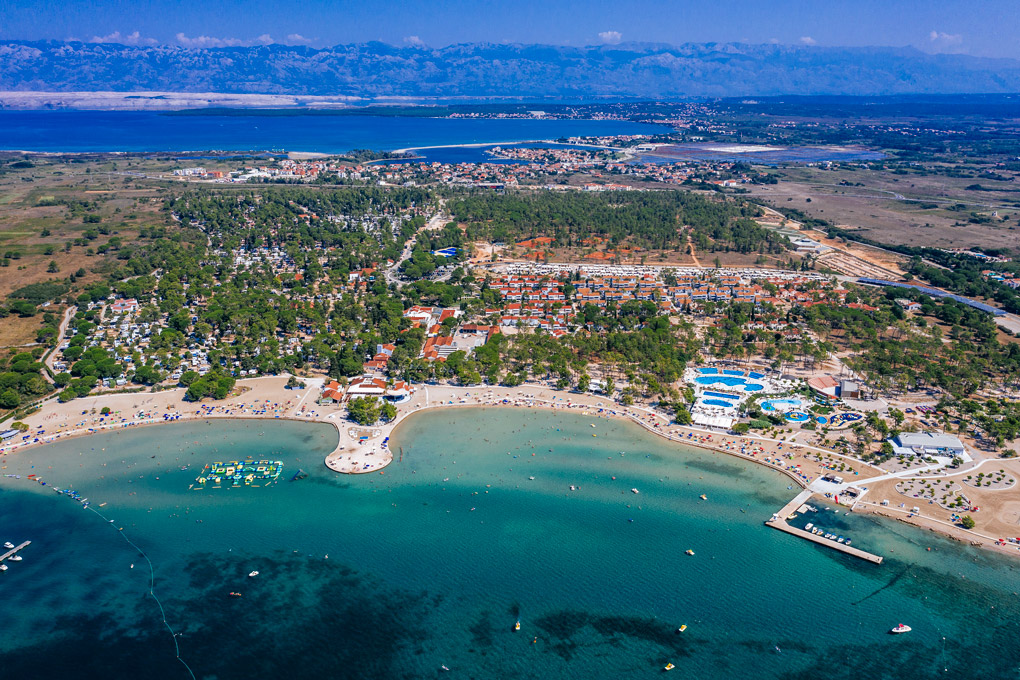 You just love the beach and the sea. You may also feel like breaking away from your routine for a while. Perhaps you also wish to dedicate some time to getting in shape. You might have a million and one reasons to spend your holiday in Zaton, but one goes with them all - simply because it's good for you!
1. Disconnect and slow down
De-stress and let your heart race only for excitement, adrenaline and fun! By staying at Zaton Holiday Resort you get the perfect excuse to leave daily hectic routine behind and take is easy. Let your mobile phone battery go flat, don't surf the net for a few days, but rather explore all the exciting options available at the resort - from individual to team activities, from sports to entertainment, and create your own stories.
2. Back to nature
Forget about traffic jams, it's time to be barefoot in nature! Take a moment to appreciate the beauty around you from the moment you wake up and come out from your camping unit, mobile home, glamping tent or an apartment to stretch. Smell the flowers, literally - not roses, but native Mediterranean flowers like lavender and immortelle and, while you're at it, read the signposts about them. You are back to being in tune with nature in no time in Zaton!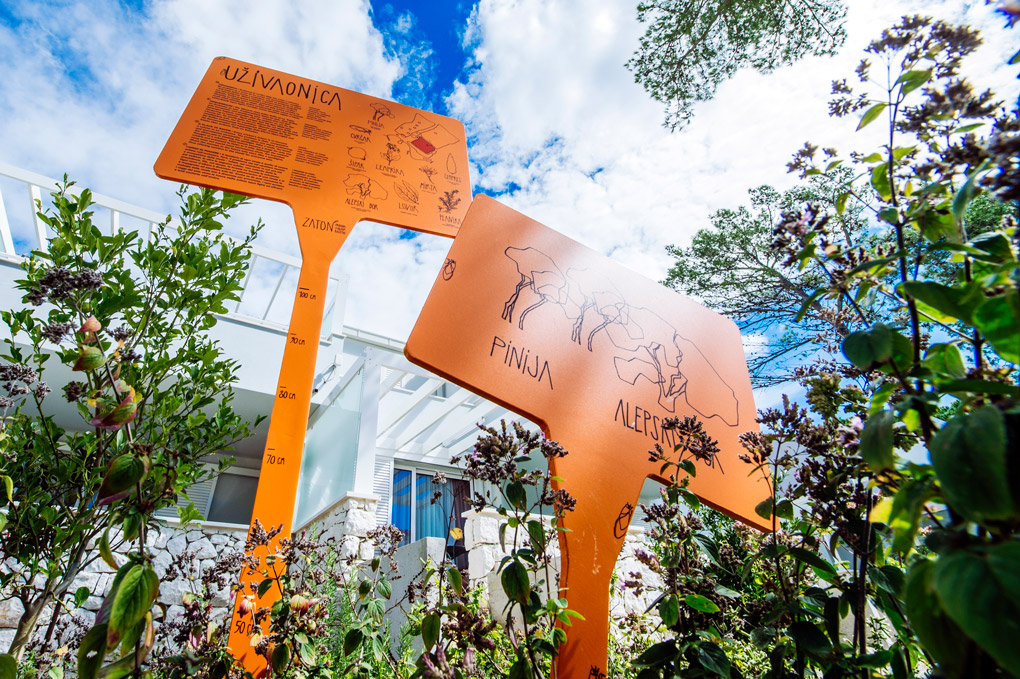 3. Clear your airways
Aaaa, a breath of fresh air! Without going into scientific details, staying by the sea works wonders for your health. It's a well known fact and the reason why people with respiratory conditions have been going to the seaside to heal for decades if not centuries.
4. Shiny skin
Get a healthy tan and plenty of vitamin D for the months to come! Also, remember to give your skin a bit of a sand peeling as you play with your children in the shallows. If you decide to explore Nin's Lagoon not far from the resort, use the opportunity to cover your body with medicinal mud as well.
5. On the move
Park & go! The moment you leave your car parked at Zaton Holiday Resort, you won't be needing it anymore. Having everything you require at hand, from supermarkets, a bakery and restaurants to sports facilities, the beach and the pools, just walk, walk, walk. Or jog, cycle and scooter. That's only to start with.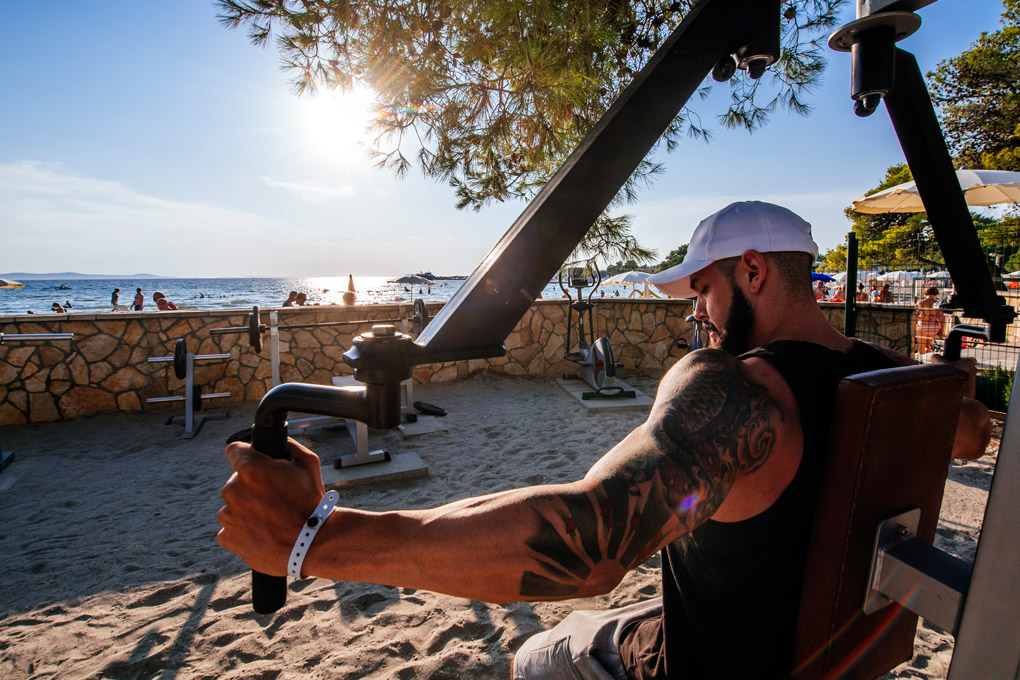 Zaton Holiday Resort is your number one destination if you like to be active on holiday. If not, the timing is just perfect to change that. From swimming, water aerobics and water sports to individual and team sports on land - beach volleyball, outdoor fitness, football, handball, basketball, (table) tennis and more. Raise the level of happy hormones, get in shape and feel good long after you come back home.
6. Healthy eating
Why not switch to Dalmatian cuisine while in Dalmatia? After all, it's known as one of the healthiest in the world. Enjoy seasonal vegetables, meat and fish as interpreted by our excellent chefs.
Also, get an energy boost and satiate your thirst by eating fruit. Drop sugary drinks and hydrate by drinking water and eating seasonal fruit - figs, watermelons, peaches and grapes.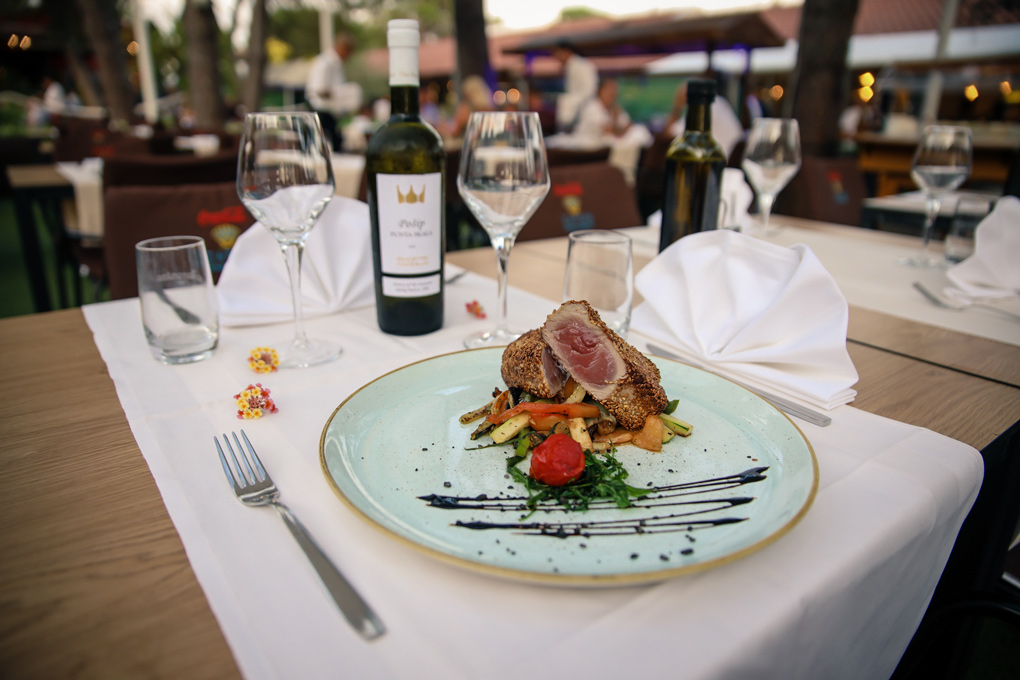 7. Relax your body and mind
Release all tension from every single muscle in your body and clear your mind of concerns! Feel the soothing power of the sea, pamper yourself with a massage on the beach listening to the rhythm of the waves and have a hydro-massage in the pools with a view of the sea and islands in the distance.
See (and feel it) for yourself
Work on your well-being and enjoy the benefits of a holiday at the seaside! After all, at Zaton Holiday Resort the sun is shinier, the colours are brighter, the food tastes better, and so will your feel - rejuvenated and reenergized!