Travel Tips for Mid and Late Summer in Zadar Region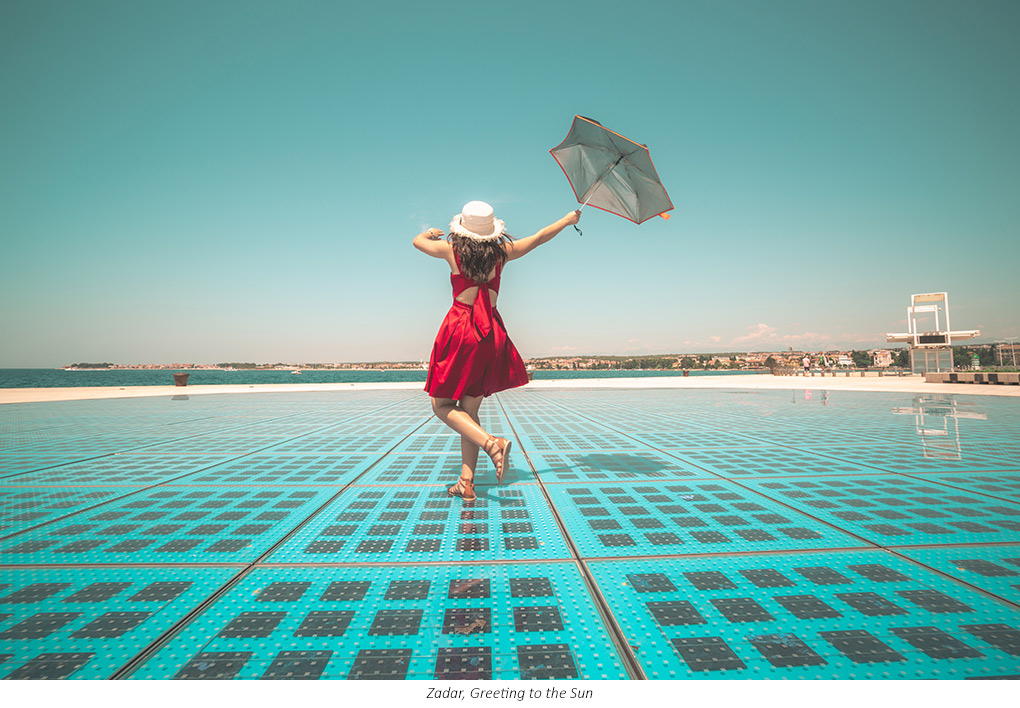 Zadar region here I come! Discover your very own way to travel the area in mid and late summer and make the most of your stay at Zaton Holiday Resort. Here are a few tips to bear in mind for a memorable holiday experience:
Sunny side up
Make hay while the sun shines … exploring Zadar region! Staying in Zaton in August? Then you're looking at sunny skies practically throughout the entire month, with average daily temperatures mostly around 30 degrees. Fine weather is expected to continue also in September with the occasional possibility of showers and pleasant temperatures averaging around 25 degrees. In other words, lovely holiday moments are coming your way in no time!
Spice up your stay
Swim & splash, splash & swim! With such promising weather conditions, amazing beach with exciting activities, fabulous pools with irresistible attractions, you won't be able to get enough of water fun at the resort especially if travelling with kids. But why wouldn't you try a new activity or go on a trip to add a new dimension to your stay?
Use the wide stretch of shallow water with sandy seabed to enjoy a traditional game of 'picigin' (trying to keep the small ball in the air as long as possible). Go kayaking or SUPing to appreciate the beautiful landscape both on land and at sea and feel the thrill with a joint jet ski or tuba rides.
Challenge your family to a game of beach volleyball or adventure golf, encourage each other to take up new hobbies and acquire new set of skills, be it archery or mini driving school for kids at the Flip Flop Activity Park or any other to your liking from the wide choice available at the resort.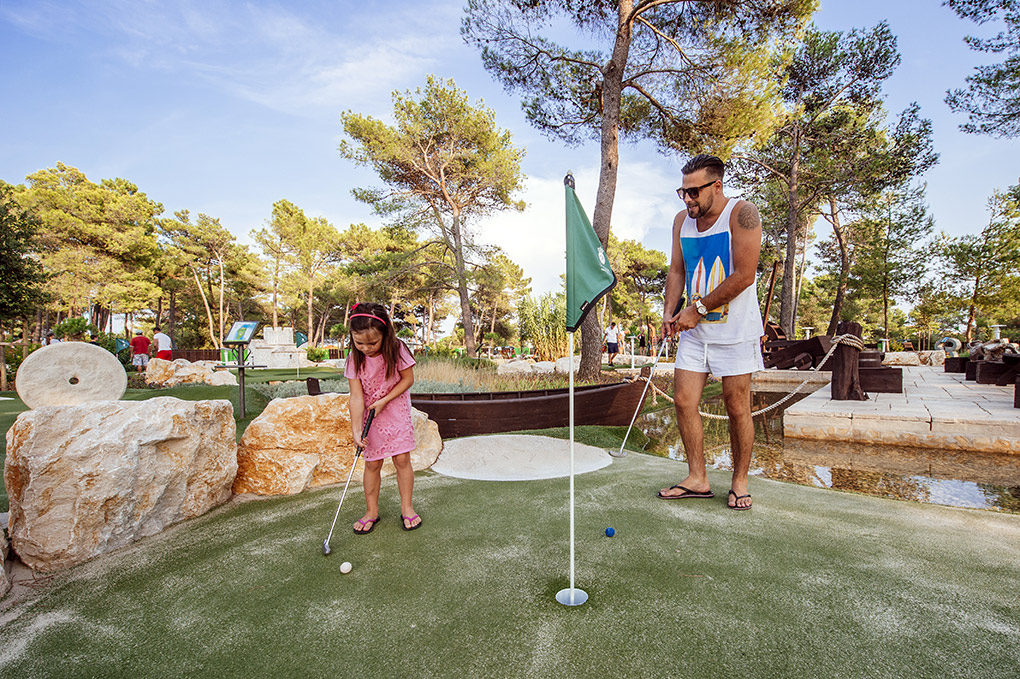 Adventure Golf
Select your trips and entertainment
Pick & go! Or sail, hike or cycle. Use the opportunity to actively explore the region and see the sights, especially as it starts to get less busy. Just don't forget to check the weather report, updated traffic conditions if going by road and the inevitable sunscreen and refreshments!
Hike to Nin to see its historical core and the Salt Museum or opt for a walk up the mountain in Paklenica National Park. Just remember to put on the right footwear!
Cycle south to Zadar for some sightseeing or follow the route north to Privlaka. Maybe you'd also like to explore Vrana Lake Nature Park by bike (available for rent on site) or MTB trails of the region. Just keep in mind that bikes can be rented at the resort as well and to pick the right trail for you and your companions according to your abilities and interests.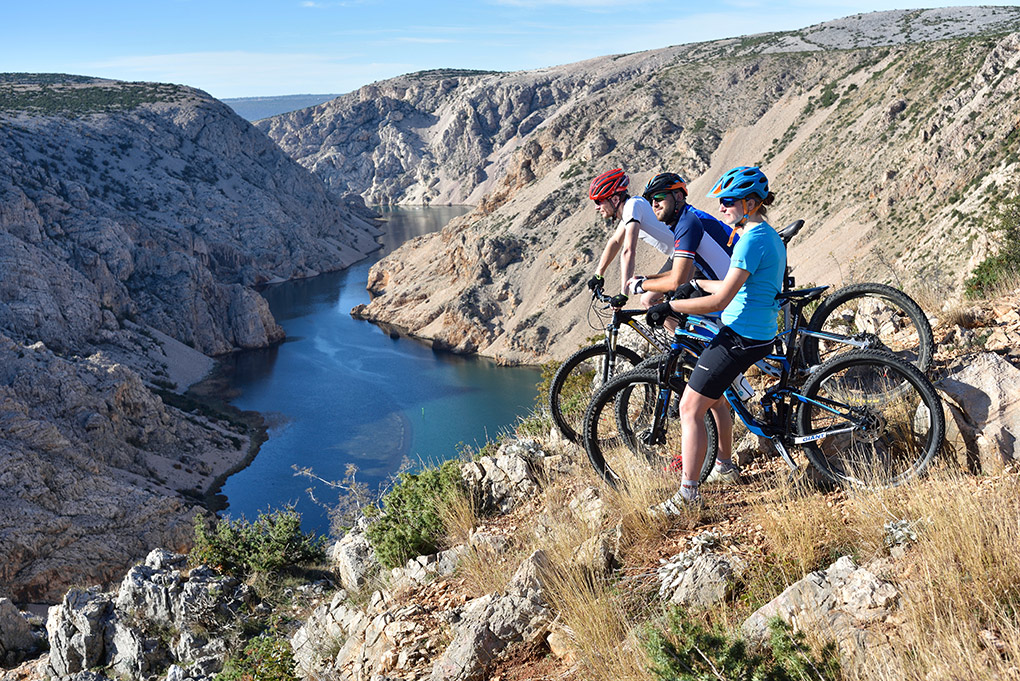 Zadar Bike Magic by Vedran Metelko
Rent a boat and sail off in search of stunning hidden coves just for yourselves. Or opt for a whole day trip to Dugi Otok island and Telašćica Nature Park for magnificent and diverse sea landscapes. Just don't leave your snorkelling gear behind!
Allow yourself to be curious, awe-stricken and entertained! Whether you go for the Archaeological Museum, The Museum of Ancient Glass, the Museum of Illusions or other museums in Zadar as well as the temporary exhibition of Salvador Dalí works at the Rector's Palace or decide on the Salt Museum in Nin, you won't be disappointed.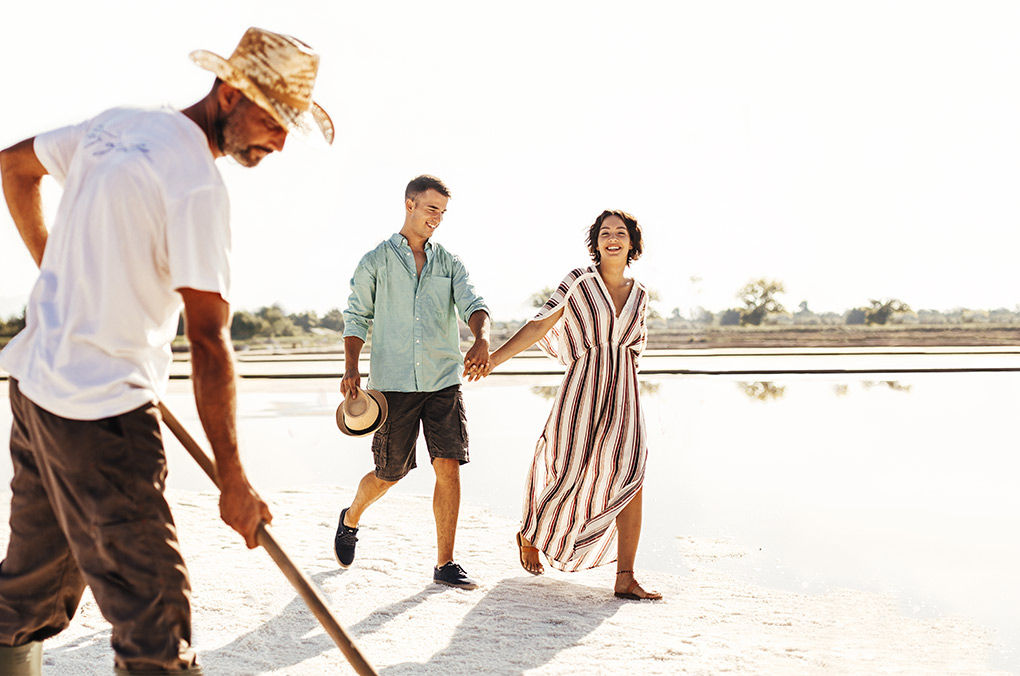 Zadar Region, Nin Saltworks
Just as the fun evening program at the resort, which includes lavish musicals and exciting game nights, will keep you seriously entertained. Also check out the local events calendars for diverse happenings such as the Festival of Sand (18/8) in Nin or numerous concerts taking place in Zadar practically every day in August with Rita Ora's concert (30/8) as one of the highlights of the summer.
Maximize your stay
Study you options for mid and late summer for Zadar region, but don't overplan. Just relax, do as you please in a given moment and live it up at Zaton Holiday Resort!