Saying 'yes' to Zadar region
Just say 'I do'! I do want to see (the impressive sights), hear (the sounds of nature), taste (the irresistible flavours of Dalmatian cuisine), smell (the refreshing scent of Mediterranean greenery), I do want that magical touch to my holiday.
Experience Zadar region with all your senses by doing the following:
Say 'yes' to... crystal clear sea
Feel inspired at the sight of the mesmerizing Adriatic Sea! Whether you take a panoramic flight or simply watch from a bench on the shore the endless blue colour sparkling in the sun, the sea paints an amazing picture, especially when complemented by refreshing Mediterranean greenery on land.
Say 'yes' to… islands of all shapes and sizes
From looong to heart-shaped, from bare as the moon surface to coloured in shades of green as far as the eye can see, from lonesome with not a living soul to places with charming villages where time seems to have stopped, the islands of Zadar archipelago are absolutely breathtaking. Sail, snorkel and dive around them to fully appreciate their beauty.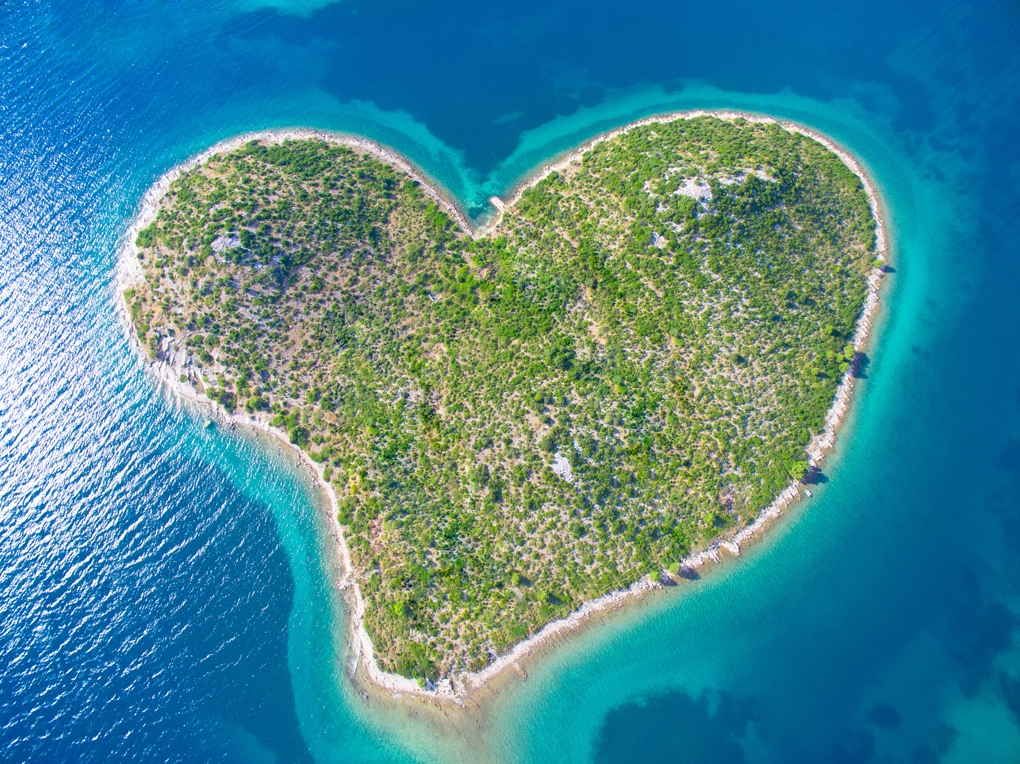 Say 'yes' to … rivers and lakes
Find pure peace and calm or absolute thrill on the rivers and lakes in Zadar region! Discover the fascinating salty lake Mir in Telašćica Nature Park or go cycling and birdwatching in Vrana Nature Park. Hop into a canoe or on a raft to go down the stunning Zrmanja river and snap a picture under the waterfall in Krka National Park.
Say 'yes' to … hilltops and mountain peaks
Go up, up, up to the highest points for the ultimate views! Whether you go hiking or rock climbing in Paklenica National Park or walk to the peaks on the islands of Pag (Sveti Vid, 348 m), Dugi Otok (Orljak, 301 m), Ugljan (Šćah, 286 m) or Pašman (Veliki Bokolj, 274 m), rising to such a challenge is exceptionally rewarding at the end of the day.
Say 'yes' to … treasure chest of culture and history
Take a walk along the path of history and culture! Wander the streets, across the magical squares and along the defensive walls (UNESCO World Heritage Site) of Zadar and stand in awe before its modern attractions, Sea Organ and Greetings to the Sun (also known as Sun Salutation). Discover the legends and stories of charming town and villages, such as Pag, Nin, Novigrad, Benkovac and learn more about the customs of Zadar region by attending traditional events, be it local fishermen nights or the Night of the Full Moon.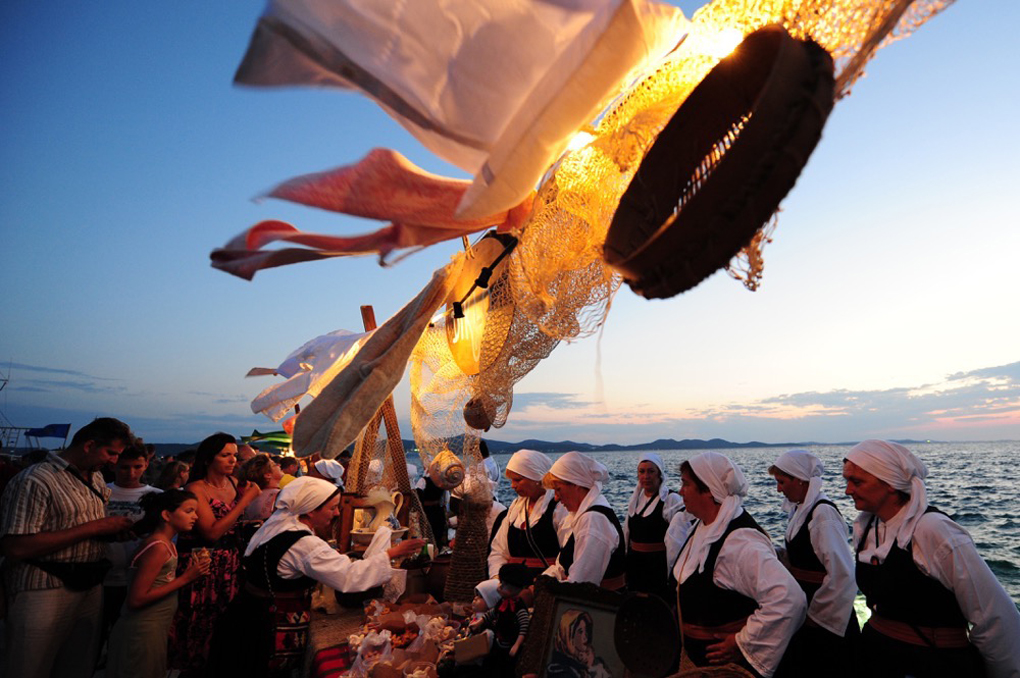 Say 'yes' to … fun activities and adventure
Welcome to your feel-good paradise! Get ready for a rush of adrenaline and positivity both inland and on the sea. Go hiking and cycling, maybe even rock climbing and bungee jumping. Go sailing and diving, rafting and canoeing, or why not try windsurfing and exciting water sports? Take up new hobbies on holiday, such as offered at Flip Flop Activity Park in Zaton Holiday Resort, and join in the numerous events, be it sports or entertainment, for the ultimate fun.
Say 'yes' to … fine cuisine
Healthy and delicious, that's what Dalmatian cuisine is all about! In addition to well-known gastronomic representatives of Zadar region such as Nin šokol, Pag island cheese and Maraschino liqueur, it includes amazing meat specialties, fish and seafood dishes combined with locally sourced seasonal vegetables and a touch of native herbs and olive oil. Treat yourself to a simple grilled fish meal and to a fine dining experience, your palate will be eternally grateful for.
Say 'yes' to … Zadar region with all your senses
Do it all in Zadar region! Rest and relax in wonderful nature, discover the gems of times long past and fascinating modern attractions, enjoy irresistible meals and exciting activities, simply have a holiday adventure of a lifetime!