Restaurant Guide to Zaton Holiday Resort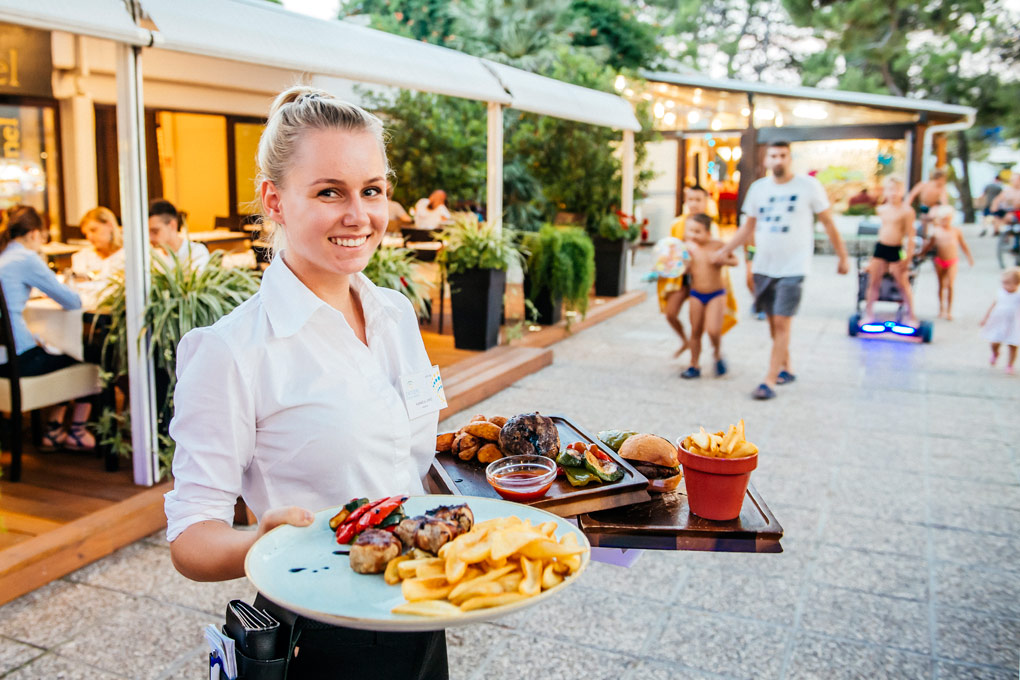 Want to have an authentic fine-dining experience on holiday? Would you like to know where to grab a quick bite to eat while on the beach? Looking for a place with the most fabulous summer treats? Zaton Holiday Resort has got you covered and offers you a selection of restaurants to choose from according to your preferences:
Kužina buffet restaurant
Get into the kitchen for a great meal without having to cook! (Cro. kužina is a Dalmatian word for 'kitchen') The newly redecorated and extended buffet restaurant offers you the possibility to take a break from daily meal preparation when on holiday.
Start your day with a delicious breakfast with a rich selection of food or opt for half-board and enjoy an excellent full-course meal of your choice out of several amazing options every single evening. Kužina restaurant on Kalelarga is also an excellent spot for a lovely lunch.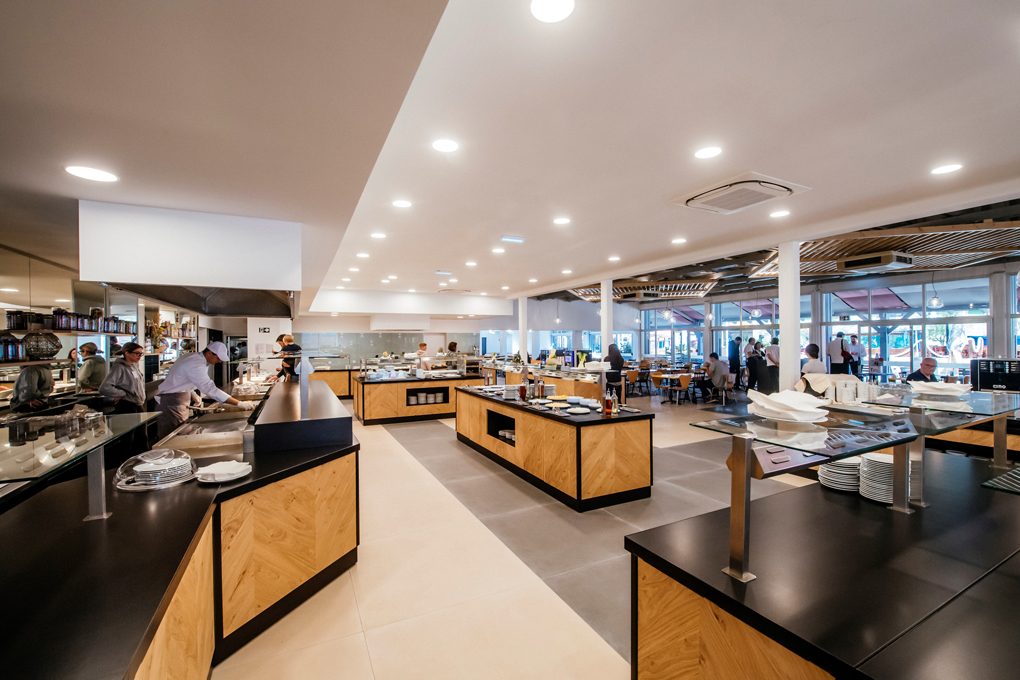 Tinel à la carte restaurant
Treat yourself to a fine-dining culinary experience on holiday! Revel in a rhapsody of taste with a choice of Mediterranean dishes with locally sourced ingredients, not to mention the fabulous steaks and rich desserts homemade in the nearby Mendula pastry shop.
Located on the central promenade Kalelarga, Tinel restaurant also invites you to a heavenly à la carte breakfast. During high season it welcomes you to a romantic dinner accompanied with musical performances by a saxophone player or Dalmatian klapa singers.
More pizzeria
More pizza for me, please! Grab a bite to eat while on the beach and enjoy a savory pizza or a pasta dish with a view of the sea (Cro. more - 'sea'). Why not also get a takeaway to share a delicious meal with family and friends in the privacy of your apartment, mobile home or your camping pitch?
Since it's located at the beach, More is also one of Zatonino's favourite places to stop by and have a bite or two of whatever fluffy seahorses so greatly enjoy. So, have a slice of pizza, snap a pic with Zatonino and off you go to have another round of fun on the beach!
Sidro beach restaurant
Take a break from water fun at the swimming pools and have a snack at Sidro! Situated on the eastern side of the beach near the swimming pool complex, the restaurant offers quick yet delicious meals such as burgers, salads, pasta and risottos, seafood.
The perfect spot for all sports fans, the facility also includes Sidro sports bar with 8 TV screens. Don't miss your favourite events but rather watch them with other sports enthusiasts over a glass of beer or any other refreshment of your choice! Sidro turns into an authentic fan zone with animation particularly during major international sports events, such as the FIFA World Cup last year, and is the place to be for the ultimate fan experience.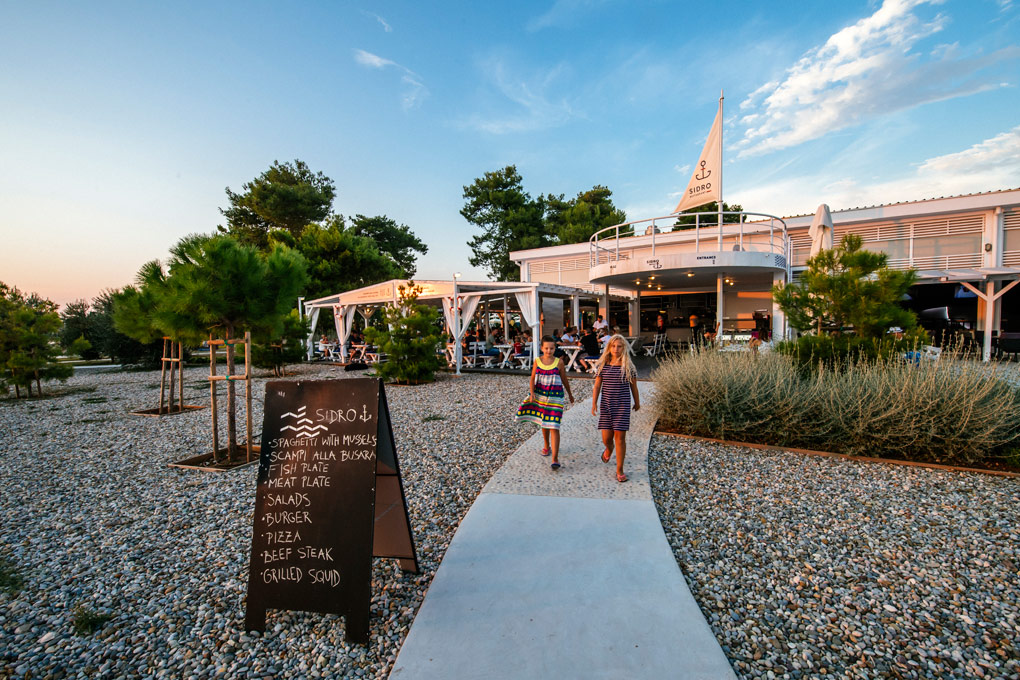 Buffet Lovor
Watch an amazing dish being prepared right before your eyes at Buffet Lovor! Apart from show cooking, the restaurant offers you a wonderful à la carte breakfast, delightful grill dishes and pizzas. Situated near the campsite reception, Buffet Lovor is a great stop to and from your pitch or accommodation unit, especially when you choose not to cook yourselves but rather have a delicious meal served for you.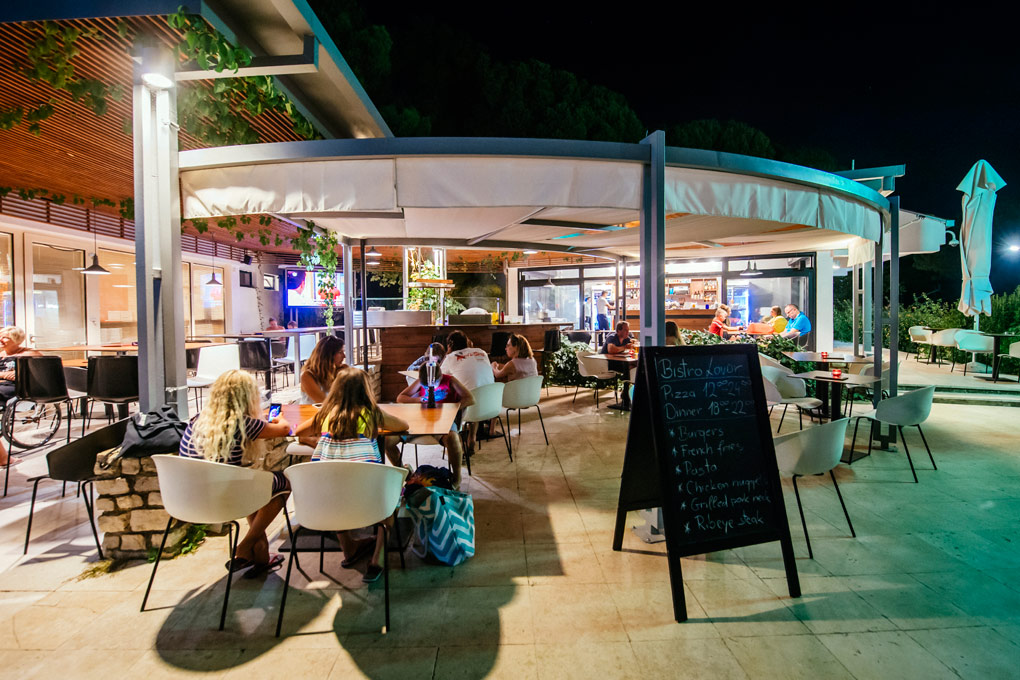 Mendula pastry shop
Get ready for irresistible treats and summer desserts! Mendula pastry shop on Kalelarga is a true paradise for anyone who has a sweet tooth. Look forward to delicious homemade ice cream and cakes as well as an occasional appearance by Zatonino, the resort's mascot.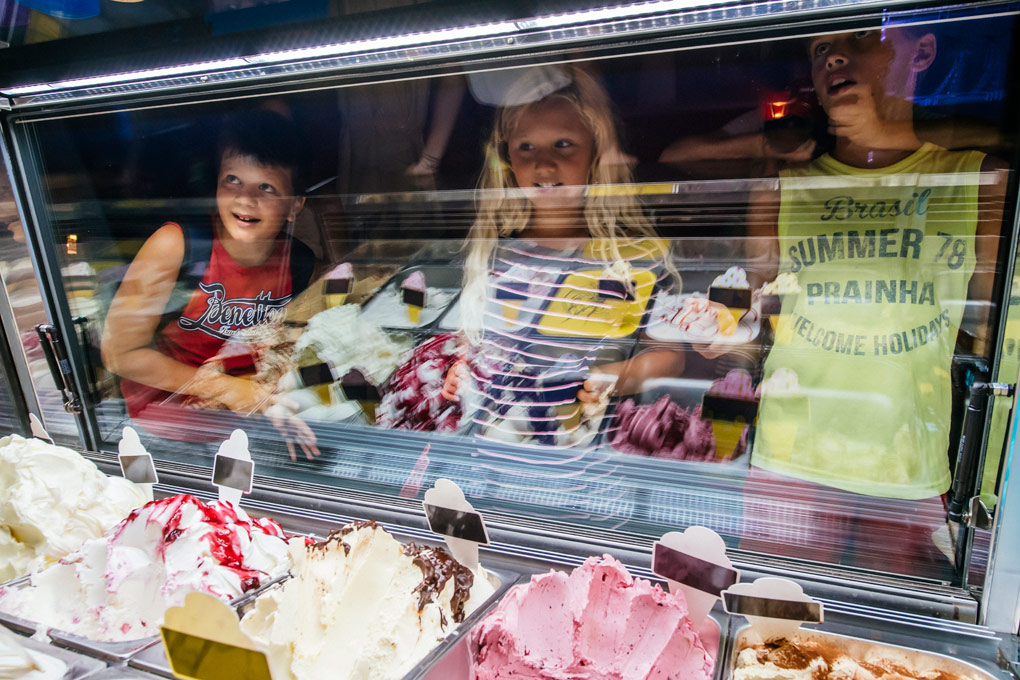 Find your ideal place to eat at the right moment
Be it a quick bite, an outstanding full-course meal or just summer's favourite dessert, the restaurants at Zaton Holiday Resort offer you a wide choice of great meals any time of day and within a walking distance. Simple, easy and delicious - according to your preferences and for your maximum pleasure!