Top Activities and Events for a Great Spring Holiday in Zadar Region in 2019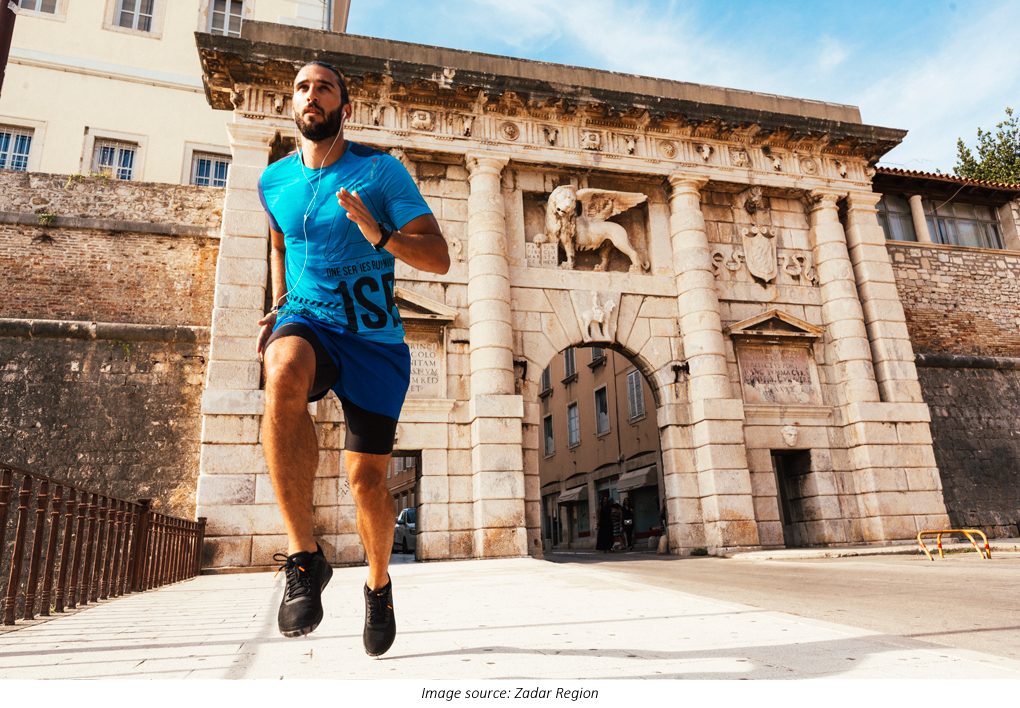 Rise and shine with spring in Zadar region! Look forward to lovely weather, blooming nature and a wealth of activities and events to take part in. Here are some of the highlights:
Spread your wings … for Wings for Life
Run with the world on May 5 2019, as races take place at the exactly same time all over the planet! Be active for a good cause regardless if you're a professional athlete, fit for the race or not so much. Everyone is welcome to participate in the Wings for Life race in Zadar, the perfect excuse for a spring getaway.
Hiking routes to your liking
Walk along the peaceful sea early in the morning. Take a stroll to Nin to get to know this charming coastal town with exciting stories and legends. Hike to the top of the mountain in Paklenica National Park to witness the awakening of nature and to find the ultimate views. After all, the weather conditions in spring are just perfect and numerous hiking trails just waiting to be trod on.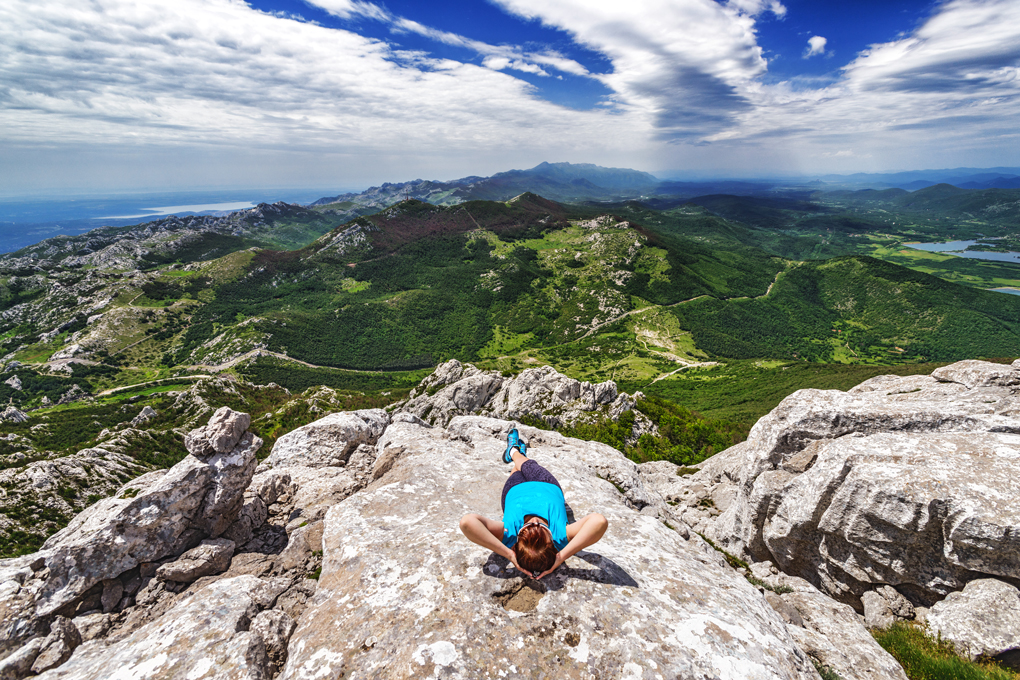 Image source: Zadar Region, author: A. Gospic
Time to be outside with Zadar Outdoor Festival
Be a part of the excitement and fun activities! Once again Zadar and its vicinity welcome you to Zadar Outdoor Festival on May 10-12 2019 and invite you to take part in various events, workshops and parties. So, watch or compete in Zadar Sunset Run, Sailing Regatta, MTB Cross Country Race, Olive Island Trail, Sea Organ Swim, Kayak City Race and SUP Race.
Your very own adventure golf tournament
Challenge your family and friends to a few games of mini golf! With one of largest mini golf courses in Croatia, Zaton Holiday Resort offers you the best place to work on your skills and coordination while enjoying a great time with your family and friends.
Ideal time to be active
As the sun begins to shine more brightly, it's time to warm up the muscles as well! Go for a jog along the shore, do an outdoor workout on the beach, play team sports such as football or beach volleyball with your family and friends, pick just the right cycling trail to explore the region, be it in Zadar hinterland or the nearby islands. Zaton Holiday Resort offers you a variety of activities and facilities to choose from including sports fields for team sports and tennis in addition to archery, horseback riding and diving, to name only a few.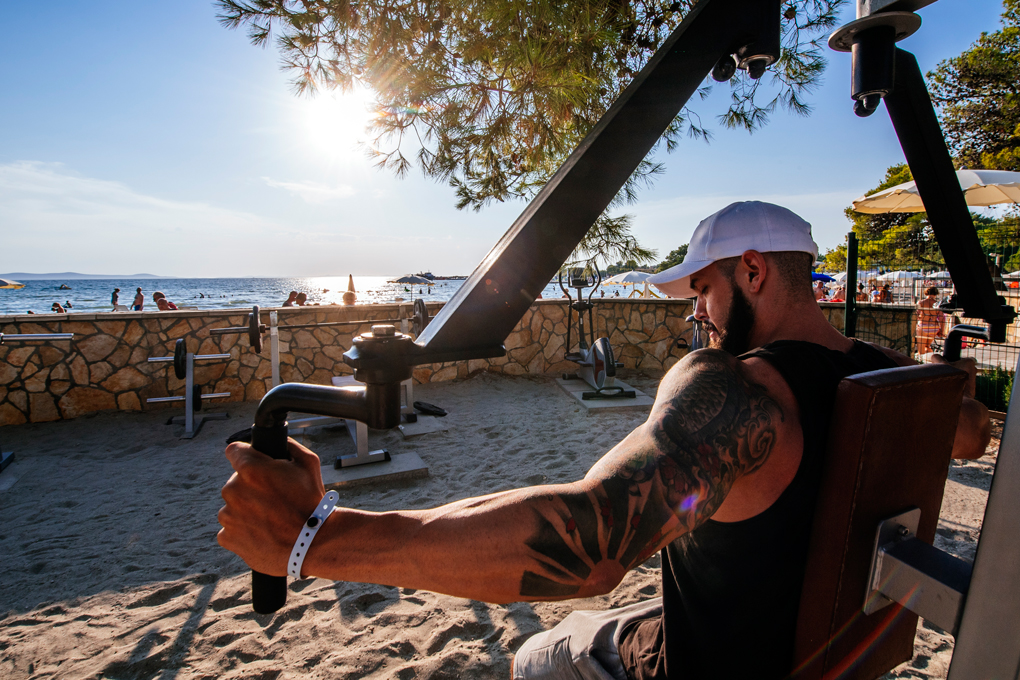 A trip to Krka National Park
Experience peace and calm at one of the most incredible natural gems of Croatia - Krka National Park! Watch it bloom in spring, the abundant water rushing down its waterfalls and cascades such as Roški slap, Skradinski buk and even the highest of them all - Manojlovac. Enjoy it thoroughly when it's less busy and cheaper, but always impressive.
A tour of Zadar and Šibenik
Get to know these gems of northern Dalmatia and their rich cultural-historical heritage including UNESCO World Heritage Sites! Find their most instagrammable spots for the ultimate photo with not as many people around you as during high season.
Sailing around the islands
Feel inspired at the sight of cliffs of Dugi Otok, breathtaking Telašćica Bay and hidden coves on the uninhabited islands of the Zadar archipelago! Spend a day on a boat before the summer heat kicks off admiring the impressive islands and transparent sea.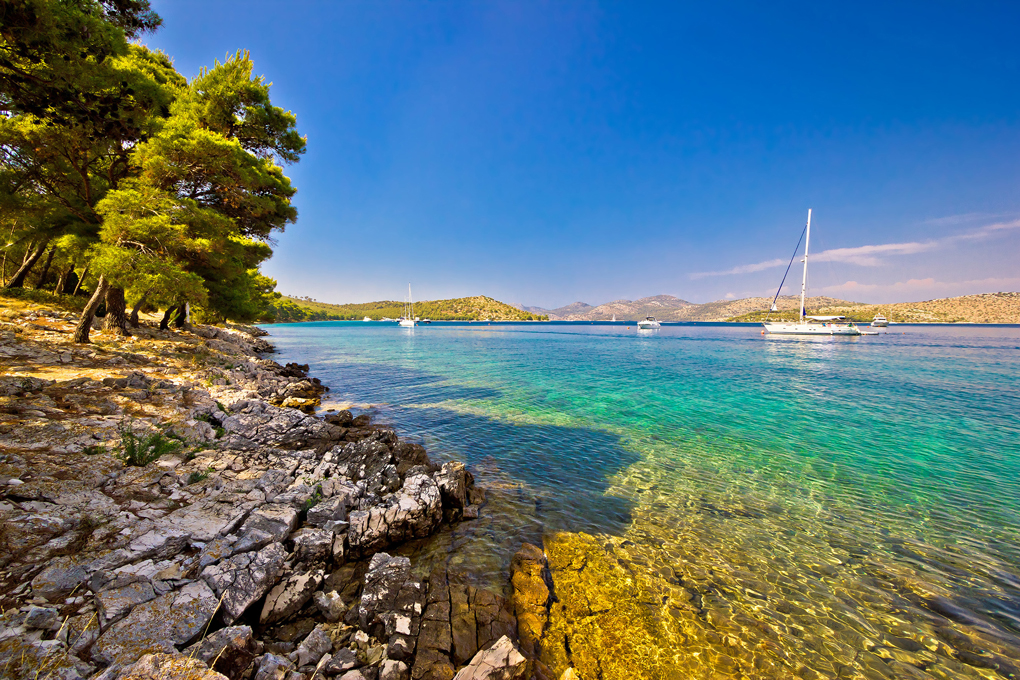 Thrill along Zrmanja river
Feel the adrenaline as you go down Zrmanja river! Spring is just the right time for a rafting adventure on the river and the nature around it is just spectacular.
Take a break in spring
Get an energy boost by going on an early holiday in 2019! Don't miss out the amazing, exciting and thrilling spring in Zadar region with stunning nature setting the perfect scene.