A Guide to National Park Krka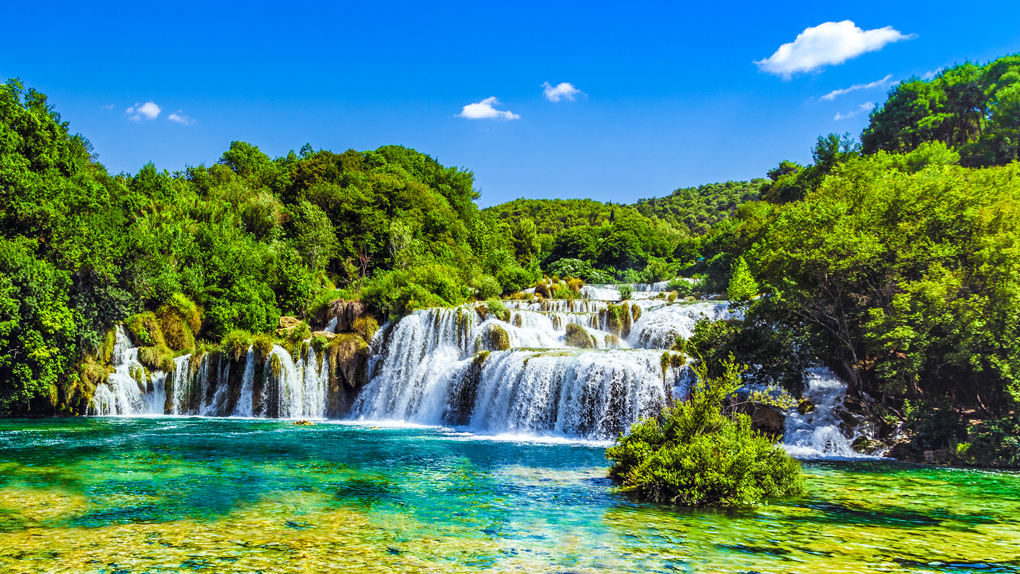 Listen to the sound of water rumbling over rocks, enjoy the soothing sights of glorious nature, explore remnants of times long past - Krka National Park offers you a wide choice of unique experiences. One of the most popular destinations in Croatia, it invites you to a day or more of feel-good moments of discovery.
The highlights
Snap the ultimate photo swimming under Roški slap and Skradinski buk waterfalls. Listen to the gushing sound of Bilušića buk waterfall as you approach it Enjoy peace and quiet of Visovac, the island on a lake with Franciscan Monastery from the 15th century. Find refreshment in the Oziđana pećina Cave with traces of human presence dating back several millennia.
Don't miss the remains of the ancient Roman military camp Burnum or the Krka Monastery for a few history lessons. When near Burnum, look for Majnolovac waterfall, the highest in the national park during the wetter part of the year. Find inspiration at numerous lookouts with fabulous views.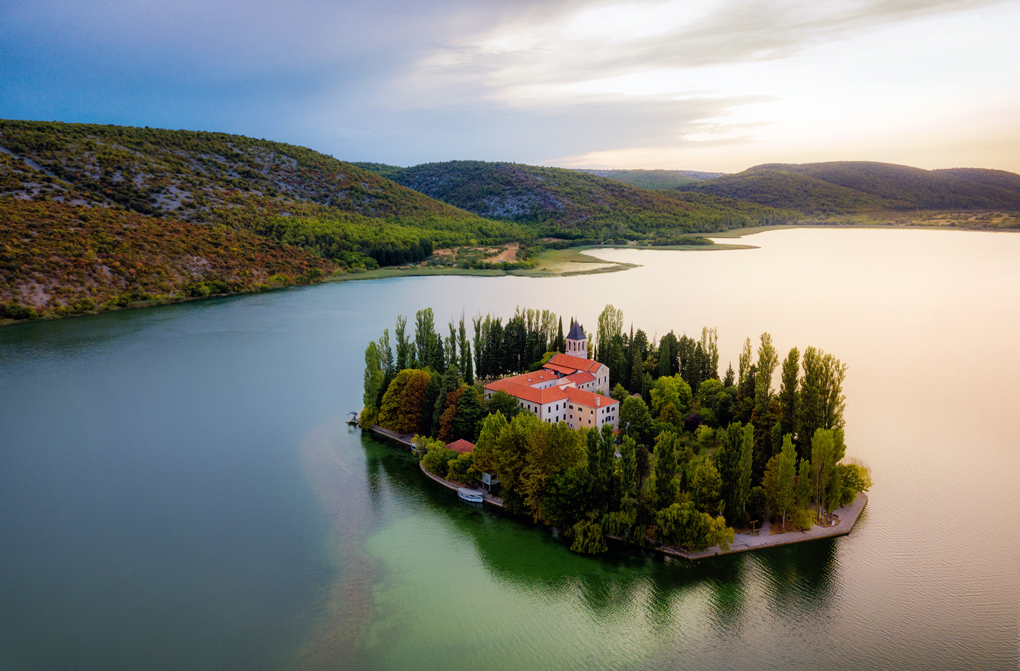 Hiking and cycling in Krka
Welcome to Krka - a hiking and cycling paradise! It takes several hours of walking to entirely appreciate just how magnificent the national park is and there are numerous hiking trails leading the way. One of the most popular options is the trail Stinice-Roški slap waterfall - Oziđana pećina Cave.
Cyclist enthusiasts can look forward to an unforgettable adventure as well. 470 km of cycling routes are divided in 14 circular cycling trails, so you can choose between MTB, road and easy ride paths to experience the exceptional attractiveness of Krka.
The best time to go
Watch nature bloom in spring or wrap in colours of autumn. Enjoy the sprinkles of water in the air in the summer heat or its magic in winter. Krka is simply breathtaking all year round. However, the number of visitors peaks in the summer, so late spring and early autumn might just be the perfect times to avoid the crowds. Also, transport within the park is not fully available from November to March, so make sure you check it before you go.
Krka entrances and tickets
Spend a day fully enjoying Krka or pick a favourite sight or two and visit just those! Five entrances to the park allow you to do precisely that: the main road entrance Lozovac, Skradin, Roški slap, Burnum and Kistanje. The ticket price also varies depending on the time of year as well as your decision whether to see the entire park or only parts of it. The prices are the highest from June through September with discounts for children between 7-18 (younger children enter free of charge) and for students.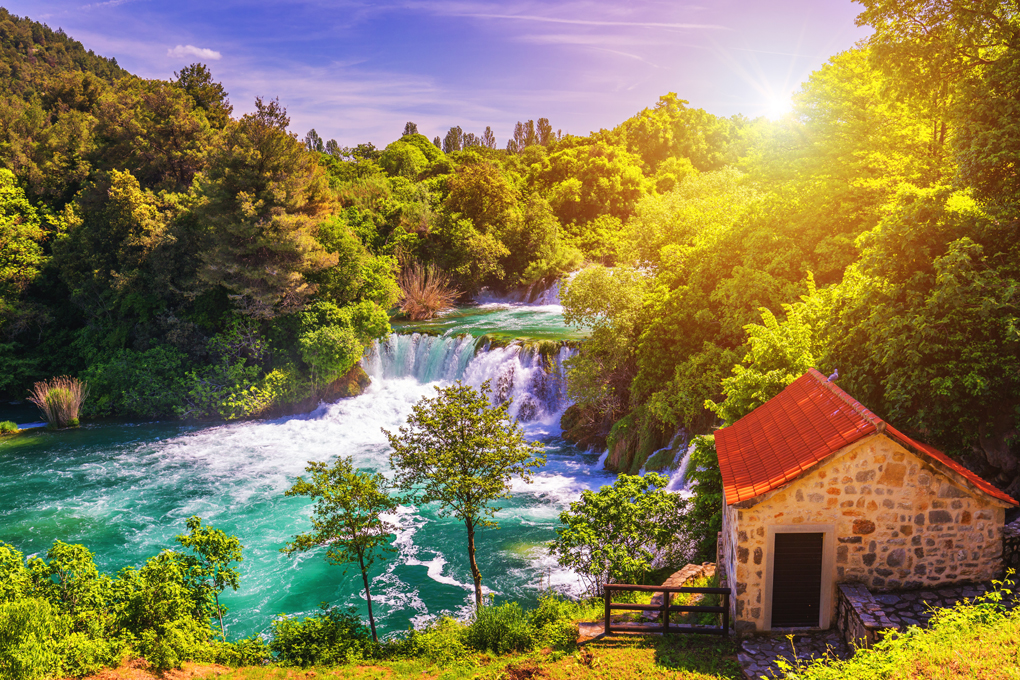 Access for people with disabilities and families with babies
Krka for all! While naturally formed steps might be a challenge on certain points of the park and prevent you from seeing it entirely, there are ways to go around some difficult parts. In other words, people with disabilities and families with babies in strollers also have the chance to admire the beauty of Skradinski buk.
Don't leave your dog behind
Treat your dog to a fabulous walk in nature! You are allowed to bring your pet along to the national park, as long as you have a muzzle ready during transport and a leash at all times.
Plan your trip for the ultimate Krka experience
Opt for an organized trip, which can be arranged at the reception of Zaton Holiday Resort, or plan everything by yourself. Just remember, it takes time to truly appreciate Krka in all its glory. So, arrive early and let Krka work its magic every step of the way with its river flow, lakes, waterfalls and cascades, Visovac island, rich biodiversity and pure nature.