Why Choose Zaton Holiday Resort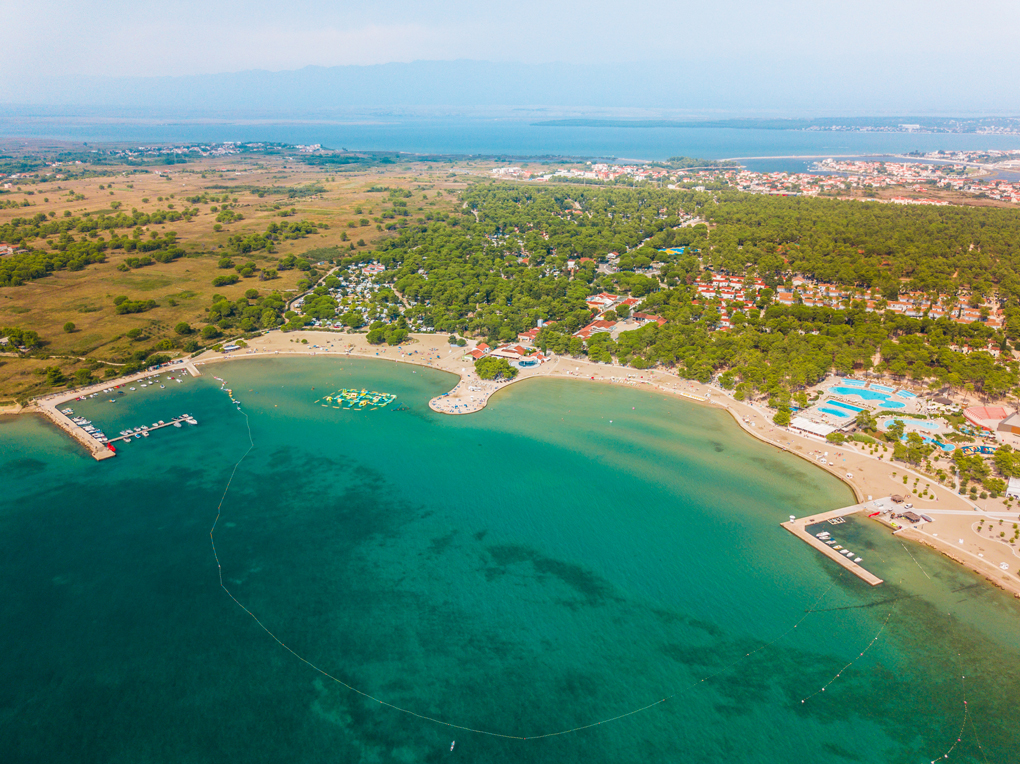 Wondering why you should choose precisely Zaton Holiday Resort as your holiday destination? The answer is easy: it simply ticks all the right boxes! Here's how:
Gorgeous outdoor setting
It's the sight of the beautiful sea. It's the crickets' chirp. It's the old pine trees providing refreshing shade. It's lavender, rosemary, laurel, immortelle and other native herbs and plants. It's Mediterranean nature at its best! Zaton Holiday Resort maintains the lovely natural surroundings and actively cares about its preservation.
Perfect beach for everyone
A place where summer fun never stops! Want to relax and sunbathe, read a book in the cool shade or be active, do water sports and play ball nearby? The 1.5 km long sandy and pebbly beach offers you a number of exciting activities to choose from and just the right place for you, be it a spot to build sandcastles and teach your kids to swim, point of access for people with disabilities or pet-friendly zones.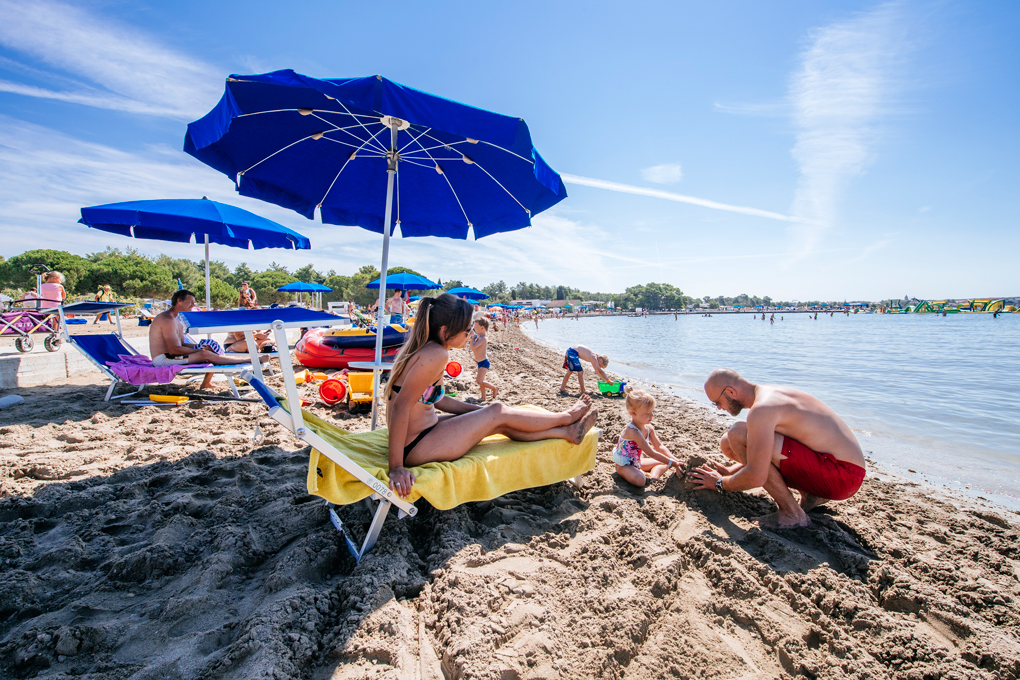 Completely refurbished pool complex
Spray, swim and splash at the pools! The recently refurbished swimming pool complex caters to all generations - kids absolutely adore the spray park, slides and water attractions just as the adults get to swim a distance when they feel like it, enjoy a hydromassage with the view of the sea or simply lounge on the extensive sunbathing deck.
Endless list of fun-filled activities for adults and children
Pure entertainment all day long for all generations! Apart from various sport courts for guests who want to keep fit, the resort has the Flip Flop Activity Park, where families can share great moments over a game of adventure golf, archery, bocce, table tennis and more.
The resort is a place where kids are kept busy as a bee with numerous activities: mini clubs, workshops, contests, hobbies, sports, mini disco, schools of swimming, mini driving, tennis, horseback riding and much more. Adults also get their share of fun with animation programmes that range from aqua aerobics, outdoor fitness to quizzes, shows, live music, musicals and theatrical performances in the evening.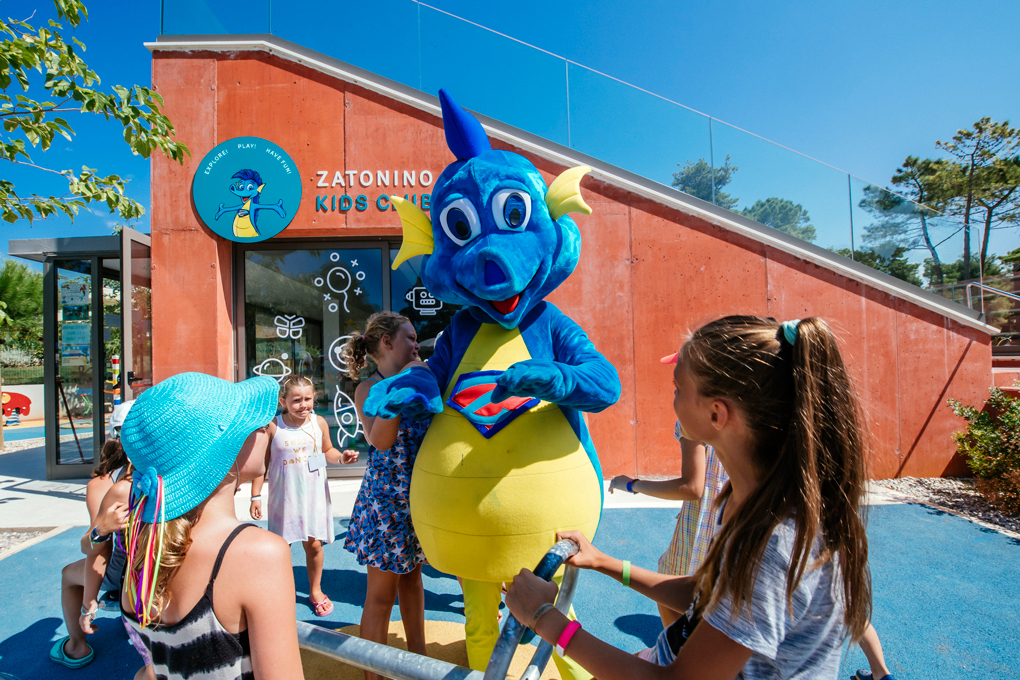 Rich gastronomic offer
Complement your holiday with delicious gastronomical treats! Have an exquisite family dinner at the Tinel restaurant. Treat your kids to a pizza or grill lunch at pizzeria More and an endless amounts of homemade ice-cream at Mendula pastry shop. With good choice of restaurants and snack bars as well as the available half-board option, your family can enjoy delicious meals any time of day.
Vast selection of accommodation possibilities
Just as you like it! From modern exquisite apartments to attractive camping options, Zaton Holiday Resort gives you the chance to pick precisely the one that suits you best.
Experience the feeling of home on holiday with luxuries of a hotel in an amazing apartment! With modern interior design, household appliances and furnished outdoor terrace or a balcony, guests can spend quality moments fully relaxed in privacy of their accommodation unit.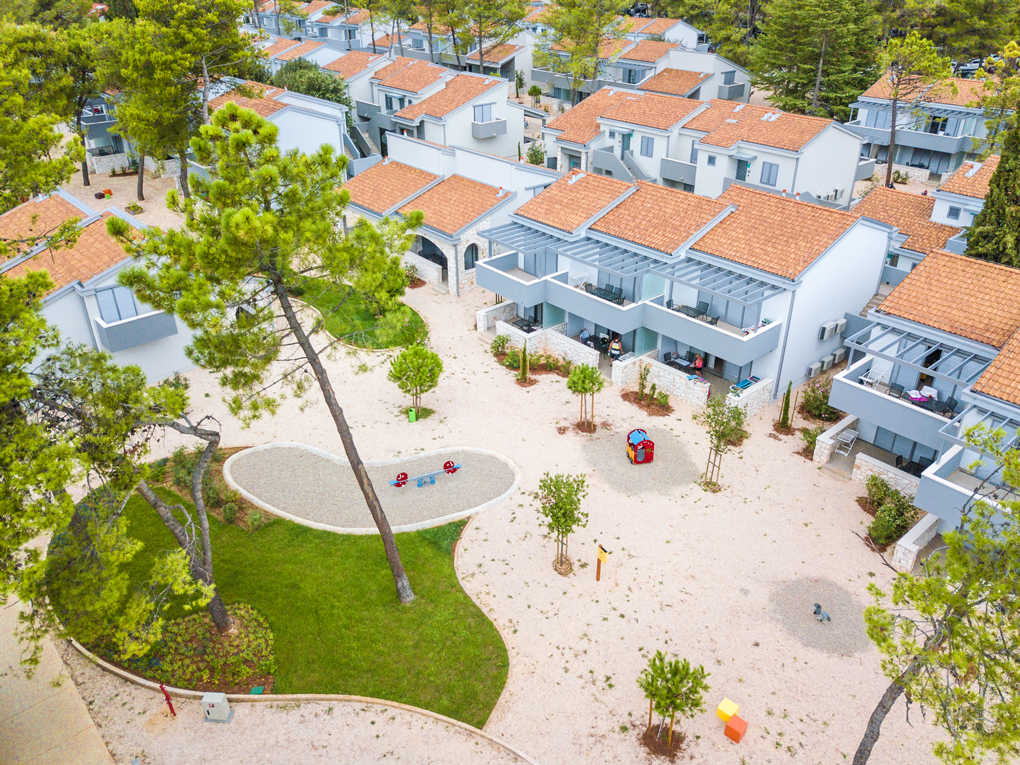 Leave the stress and haste of contemporary life behind and immerse yourself in nature! For a camping experience to remember guests can choose between more than a thousand spacious pitches with all the necessary hook-ups. They also have at disposal excellent sanitary facilities adapted for families with children and pets as well as people with disabilities.
For camping with a twist opt for a mobile home or a glamping tent! Spend your holiday in harmony with nature in a fully equipped mobile home with a vegetable patch for free use. Why not also add a touch of glam by staying in a glamping tent?
Complete holiday experience
Zaton Holiday Resort simply has it all! So, picture yourself in just the right kind of accommodation, with just the right kind of facilities, activities and entertainment, in beautiful Mediterranean setting. It's the ultimate holiday, the one you want to experience over and over again.
Published on: 07.12.2018