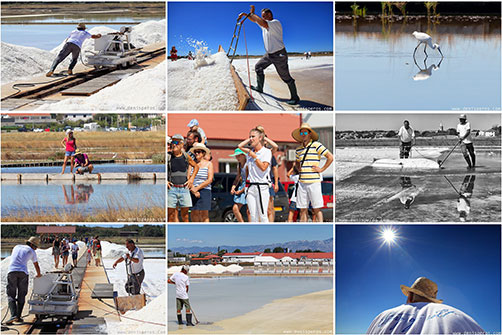 Experience Nin's Salt Works' Unique Story of Salt
Adriatic Sea, sun and bora wind - the most important trio in salt production. Then the hardworking men collect the fruits of nature's labour. And they do so with their bare hands, as generations before them did for more than a millennium. Their story of salt is a tale of tradition, proud hard work, respect for nature and its fruits. It's a story worth listening to at a place worth visiting - Nin's Salt Works. When on holiday in Zadar region, don't miss this unique experience. Here are a few reasons why: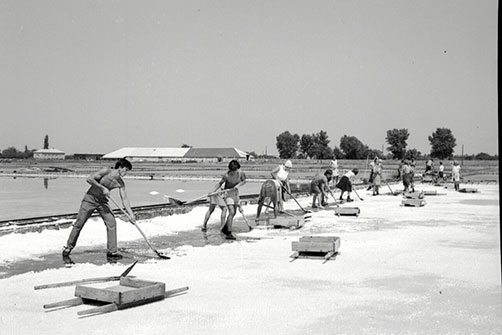 1. Learn about 1500 years of tradition
Years may have passed since people started producing salt in ancient Roman times, older tools may have been replaced with newer ones, but the manual process has virtually remained the same. In modern times when traditional crafts are slowly disappearing, in Nin you can witness a tradition of salt production, that has been crucial for this region throughout history.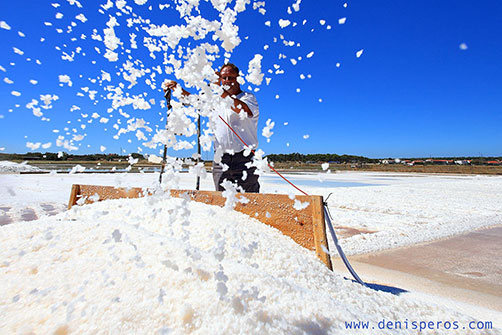 2. Understand the way of life
Salt production reflects the interplay of natural elements with human life. In other words, the sea, sun and bora wind have a major influence on Dalmatian way of life, which is why Salt Works in Nin gives you the opportunity to understand better Dalmatian culture and lifestyle.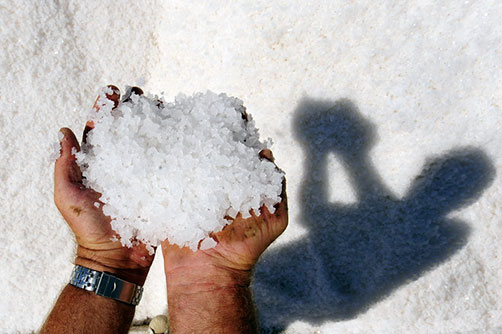 3. Respect for the environment
Great respect and caring for nature is visible from environmentally friendly salt production. Not only is the produced salt organic, but nature around salt works remains untouched and is home to 280 bird species. The high quality of salt is also related to the location of salt works within the area of the famous healing mud of Nin, which is a reason more to visit the salt works for every nature fan.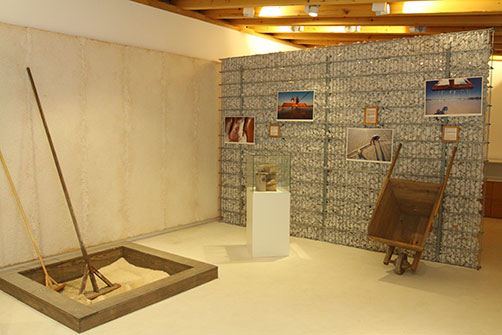 4. Diverse sightseeing packages
Visiting Nin's Salt Works brings a touch of refreshment to your daily holiday activities. It takes only a couple of hours to see it, but it's time well spent. Visitors can choose between guided tours of salt fields, visiting Salt Museum and House of Salt, decide on cultural-historical Roman salt route or romantic boat trip with a picnic by the mill. Nature fans can also engage in birdwatching. In addition, groups can even have the experience of saline workers or enjoy a game of salt collection.
5. Lovely souvenirs
A visit to Nin's salt works and its museum also gives you the opportunity to buy imaginative and useful souvenirs such as scented bath salts, shampoos and soaps, ceramic and wooden souvenirs, delicacies and the famous flower of salt. Organically produced, the flower of salt is highly nutritious, enriched with natural minerals. Indeed, there's nothing better than to take home a touch of a memorable holiday experience.
A date with tradition
Nin's Salt Works take the visitors down the history lane by allowing them to witness an old craft of salt production. With beautiful, well-preserved nature around the salt fields and interesting packages to choose from, salt works offer you a truly unique holiday experience.
Image source: Suvenir - Keramička soljenka