Fabulous Holidays in Zaton for Families with Kids of All Ages
New friendships, delighted laughter and pure enjoyment - that's what awaits your kids at Zaton Holiday Resort!
Toddlers, preschoolers and primary school kids, tweens and teens, they all get their share of fun, regardless of their age. So, check out the ways in which your kids will get to be happily busy on holiday at the resort:
A world of discovery for toddlers
Just imagine the unique sensation of experiencing something for the first time… That's what Zaton Holiday Resort represents for your toddler - a world of infinite number of exciting firsts. So, play with them in the long shallow stretch of sandy bottom on the beach, build sandcastles and other shapes in the sand on the shore. Similarly, let them enjoy special water attractions in the pools and the spray park. Why not also go for strolls along the beach and towards Nin? Don't forget about spots dedicated to ecology at the resort, where you can simply let them get to know the world around them a bit more.
Endless fun for preschoolers and primary school kids
No school and homework, just running around and having fun all day long! Let your children work on their swimming skills by taking lessons, so they can enjoy the beach and the pools to the fullest. After all, who could resist splashing and going down fun water slides in the pools as well as doing fun activities at the beach? Watch them play freely on the shore, look for shells and chase the tiny fish. For a fascinating look into the underwater world, take them on a semi-submarine ride from the resort.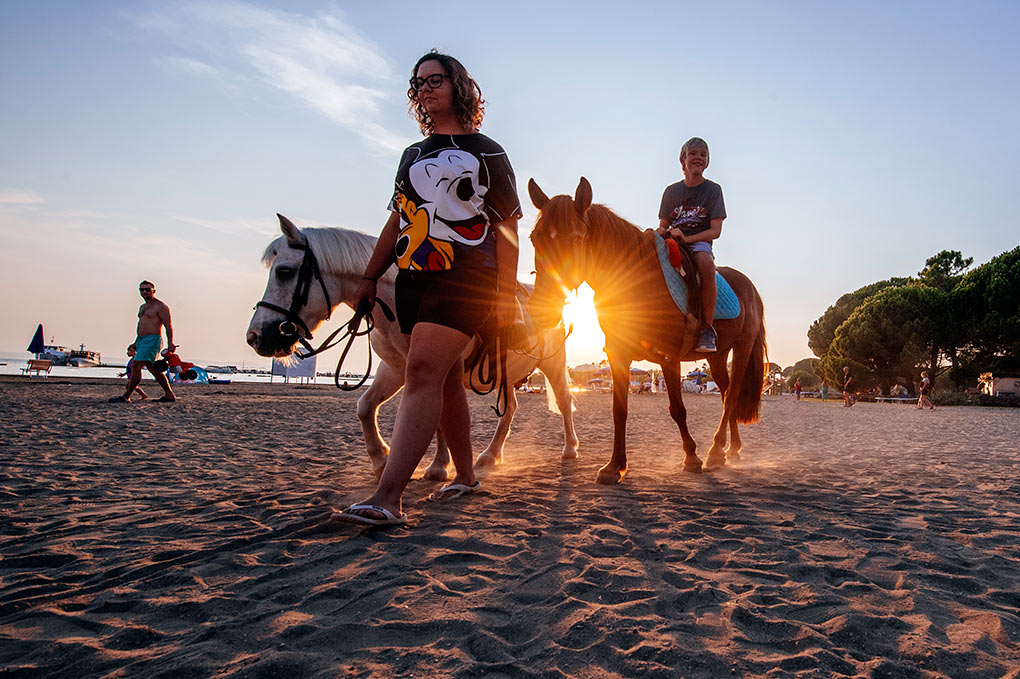 Apart from water fun, numerous playgrounds and climbing nets are waiting for them ready to be explored. Also, encourage the kids to join the activities, workshops and performances run by our animation team and Zatonino at the Kids' Club. After all, watching them take part in contests and performances in musicals can be a source of great joy and pride for the whole family. For some extra fun, let them try out activities at the Flip Flop Activity Park such as the mini driving school.
Great adventure for tweens and teens
Sports, competitions and real thrills for your (pre)teens! In addition to water adventures such as the inflatable water park, rides on tubes, bananas and jet ski, why not also give them the opportunity to go snorkelling and even take diving lessons. Showing them the exceptional underwater world is an experience they will never forget.
For even more excitement, encourage the kids to take up sports, acquire new hobbies and join in competitions. For example, they can do a variety of team and individual sports, play adventure golf, try out archery or show their gaming skills at PS FIFA tournaments. Then, in the evening, let them enjoy dancing and having fun with their peers at the Silent Disco at the Beach Bar Val.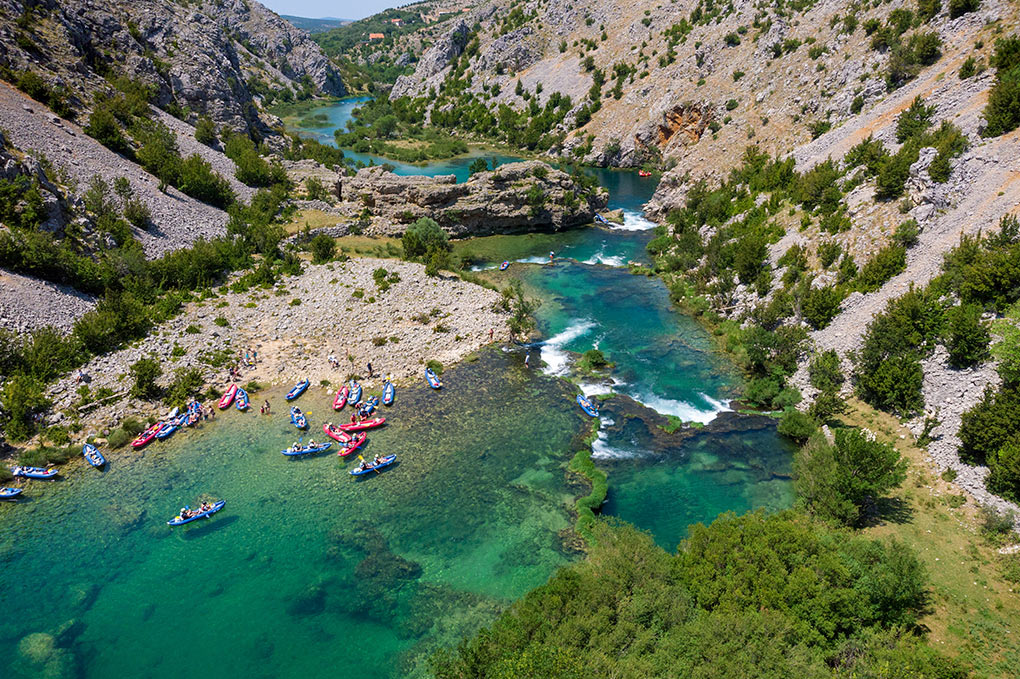 Enjoyable trips for the whole family
Set off on your family trips of discovery from Zaton Holiday Resort! Zadar region is an endless source of exciting possibilities for you to use with your children. From hiking and rock-climbing in Paklenica National Park to boating, snorkelling and diving around the islands of Zadar archipelago including Telašćica Nature Park and Kornati Islands National Park, from cycling around Vrana Lake Nature Park to rafting, kayaking and SUPing down the Zrmanja river - there's a lot to choose from. Before heading out on your family adventure, make sure your kids are all up for it or adjust your trip plan to their ability and wishes.
Happy kids, happy family holidays!
Having every member of the family perfectly relaxed and content - that's the essence of a fulfilling family holiday! By providing all it takes for great fun for everyone as well as the perfect setting for quality family moments, Zaton Holiday Resort makes dream holidays come true both for parents and kids of all ages.