Travel Hacks and Essentials for Your Holiday in Zadar Region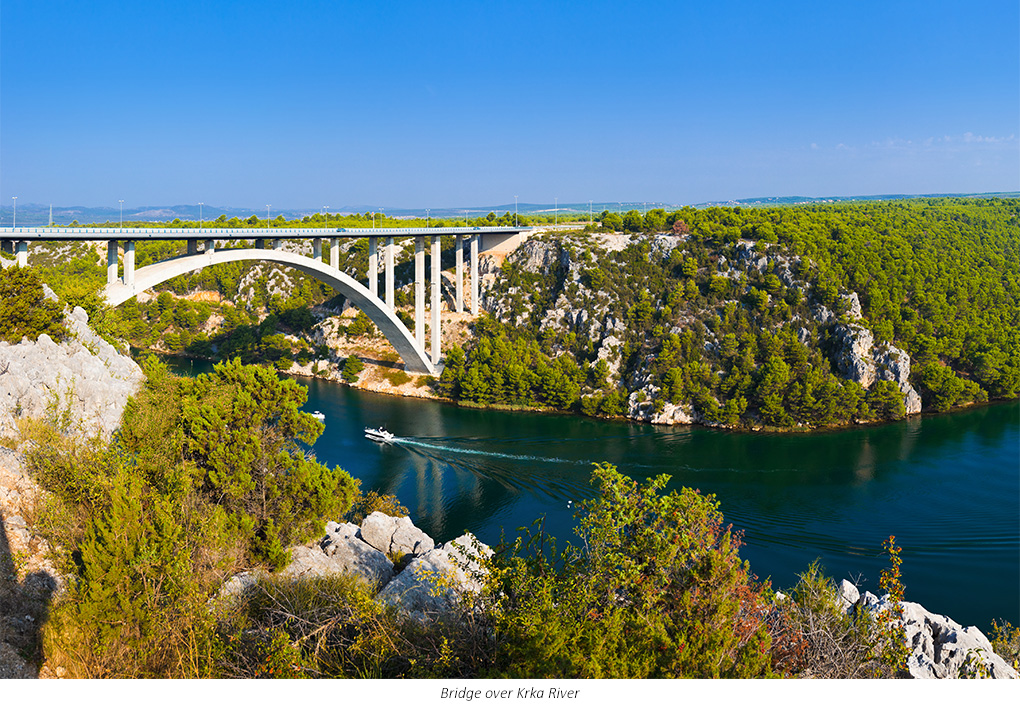 Dear holidaymaker, Zadar region is all set to welcome you to an exciting, relaxing and memorable holiday! So, how ready are you? Have you been ticking the items off your to-do list? Or will you go with the flow, knowing that a lot can be arranged on the spot? Still, check out a few useful tips for just in case:
Safe travels!
Got the necessary info for a cosy and timely arrival? If travelling by road, study the map before setting off - the major border crossings, motorways and tolls (payable by bank and credit cards). Choose the best timing for arrival, preferably avoiding the weekends, check alternative roads in case of unexpected occurrences and the best rest stations to stop such as Dobra or Brinje (on A1) where you can have a snack and your kids get to play a bit.
Flying to Zadar airport? Then have your transfer to Zaton Holiday Resort organized ahead of time. You could have it arranged upon landing, but why waste precious minutes when you can be diving into the refreshing Adriatic Sea in no time? Simply have your transfer service ready or rent a car at the airport, if you wish to explore the entire region a bit more on your own.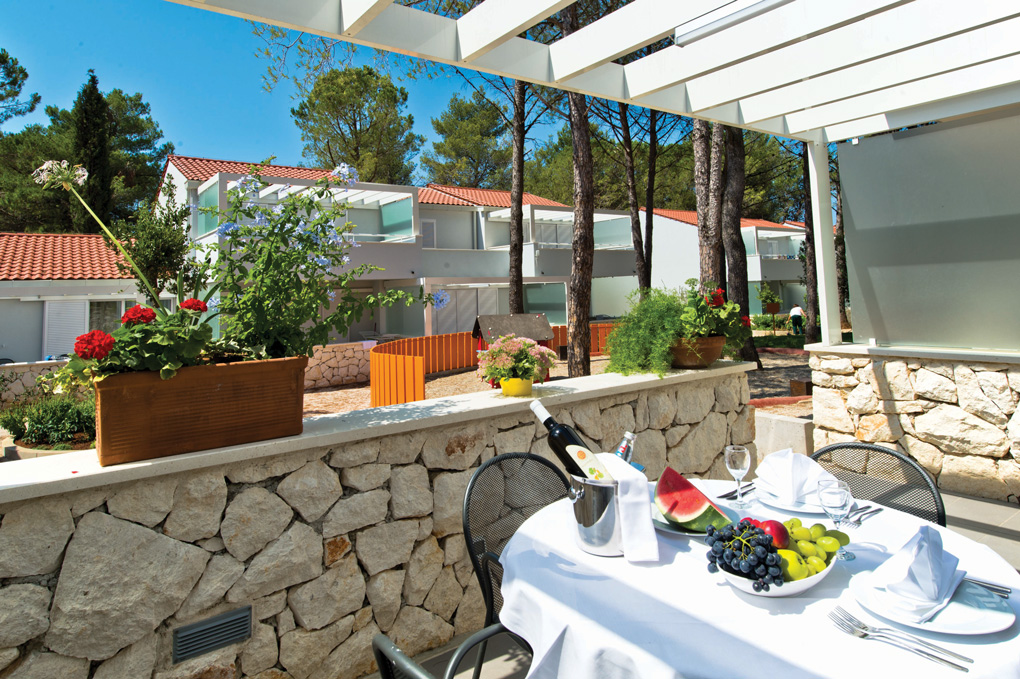 Zaton Holiday Resort - Apartment
Going 'home' for your summer holiday
Going camping or glamping, staying in an apartment or a mobile home, Zaton Holiday Resort always feels like home! Also, it enables you to stress about your pre-travel preparations less, so simply check the available services and facilities on the premises.
Having packed your camping gear, make sure you bring along your cooking utensils and other items you use for a great camping experience. When you feel like taking a break from cooking, treat yourself to an amazing meal at Tinel restaurant. With the available catering offer and state-of-the-art sanitary facilities, camping in Zaton has never been easier and cosier.
If you'll be staying in a glamping tent, a mobile home or an apartment, look forward to privacy and a true sense of home in your beautifully decorated and fully equipped accommodation unit. Also consider booking the half-board option to enjoy a rich choice of breakfast and dinner menus at the newly refurbished Kužina restaurant.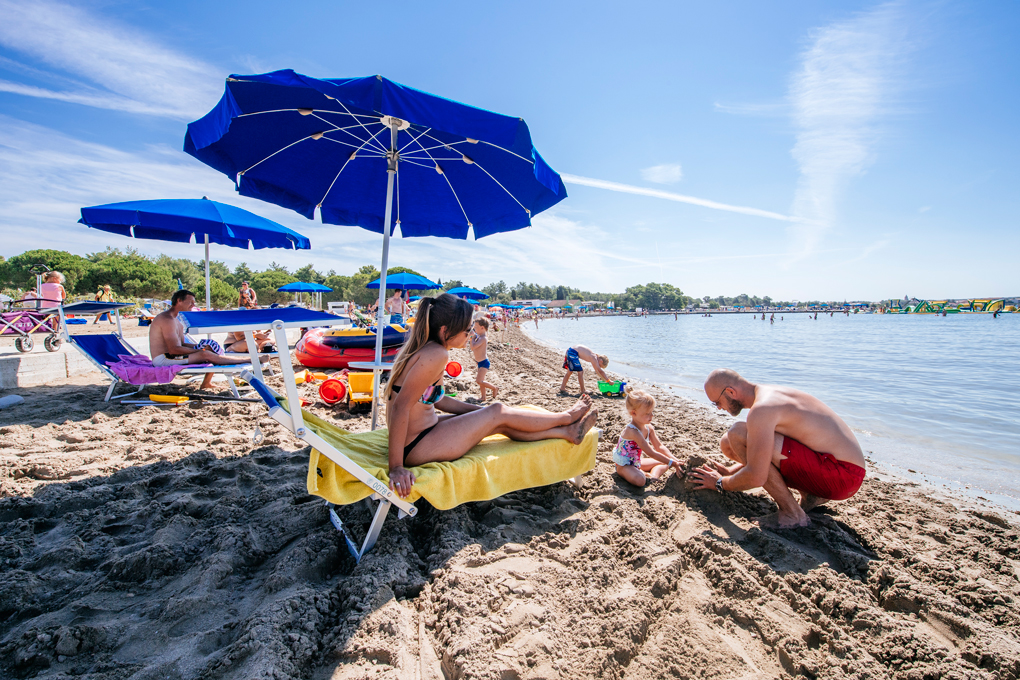 Sandy Beach at Zaton Holiday Resort
Ready to splash?
A swimming costume and a towel is all you need for a fine day on the beach or by the pool? Think again. How about snorkelling gear, a bucket and a spade for sand castles, inflatables (flamingos or others), balls and water toys for fun? What about sunscreen, portable speakers, insulated bag for refreshments and snacks? Think about all the ways you like to spend a day by the sea and make it happen!
Time for doing sports
Want to be active on holiday? The resort offers you a lot of options and sports fields, so make sure you pack your sports equipment - running shoes for your morning jog, hiking boots for going up the true hikers' paradise - Paklenica National Park, tennis gear, balls for team sports. If cycling is your thing, you might be interested to learn that bikes can be rented at the resort.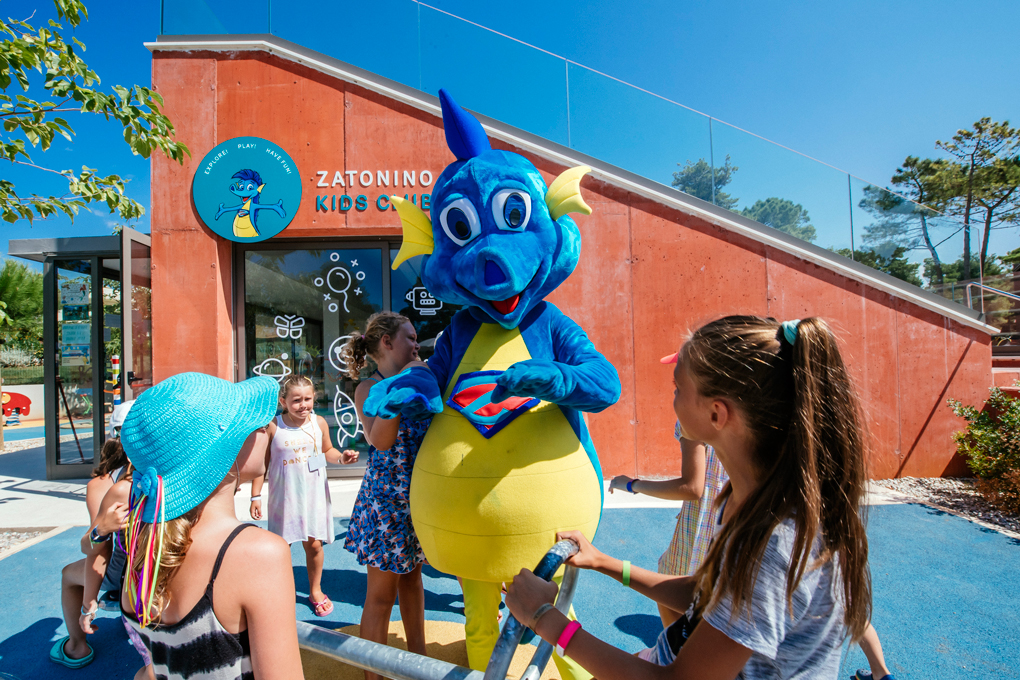 Zatonino Kids Club
(No need for extra) kids' entertainment...
Because Zaton Holiday Resort's got you covered! Remember to pack your kids' favourite toys, board games and cards for quality time spent together as a family. Just don't worry if you forget anything, your kids are sure to be too busy to notice. With the playgrounds, the beach and the pools, animation activities and Zatonino kids club, the resort is one fun place to be.
No money issues
Wondering about how much cash you should bring? Well, a lot can be done just by a bank or credit card, so there's no need to bring along too many kunas (Croatian currency). Still, an ATM and an exchange office are available at the resort in addition to the recently introduced e-Wallet cash-free payment system which gives you more freedom on the premises.
Zaton is ready for you!
A passionate planner or spontaneity-loving traveller, you must be excited about your upcoming holiday in Zadar region. Just don't worry too much about the boxes ticked on your list, come and enjoy! (And we'll take care of the rest!)