Authentic Dalmatian Touch to Your Holiday in Zadar Region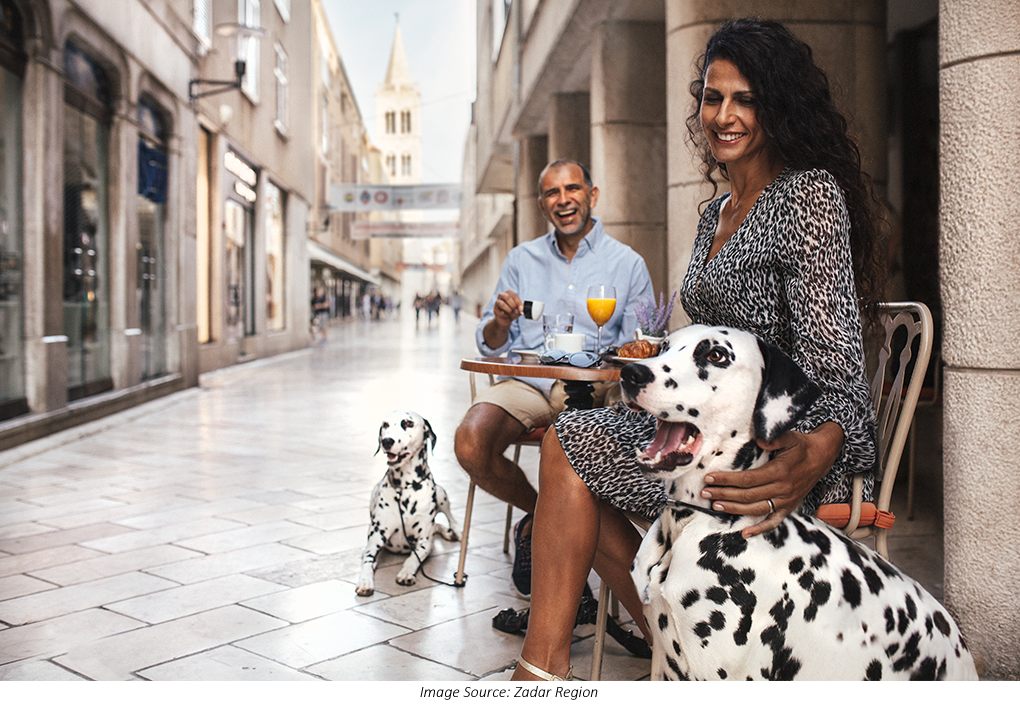 Beautiful sea, sunny weather and lovely beach with refreshing Mediterranean greenery all around- that's a typical image of a holiday in Dalmatia. Still, yours can be much richer than just as far as your eyes can see.
For a fulfilling experience, embrace a few Dalmatian habits, taste the flavours of the region and discover what makes your holiday destination special.
Acknowledge the surroundings with all your senses
Breathe the refreshing sea air combined with the scent of the pine trees. Let the crickets lull you into an afternoon nap. Watch the mesmerizing blue sea in front of you, the waves washing the shore. It's the sight of absolute tranquility, which you can always call to mind when you need a moment of peace and calm.
Get into that fjaka state of mind
Embark on adventures, actively explore the amazing attraction of Zadar region, but also allow yourself a few blissful moments of idleness. Sleep in even if it means you will miss a delightful breakfast at Kužina buffet restaurant. Find the right spot in the cool shade at the beach and spend a day sunbathing, listening to music, reading, occasionally refreshing yourself with a piece of watermelon and sweet figs. Lounge by the pool with a cocktail in your hand, while your kids have a great time. Just because you can.
Become a sailor for a day
Set sail on a trip of discovery around the islands of Zadar archipelago! Rent a boat at the resort and admire the beauty of Kornati islands and Telašćica Nature Park, search for hidden coves, swim and snorkel in the transparent sea. Let the Adriatic Sea into your heart and keep your lovely memories of Dalmatia locked in there.
Taste the flavours of Dalmatia
Can you think of a more delightful meal than the one made with fresh ingredients and locally grown products? When on holiday, just use the opportunity for a real Dalmatian feast for your taste buds! Be it a monkfish, lobster or lamb meat prepared with native herbs and a few drops of Dalmatian olive oil, these meals offer you a taste of the Adriatic Sea combined with Dalmatian hinterland. So, head to Tinel restaurant and treat yourself to a fine-dining experience over a glass of wine grown only a few kilometres from the resort.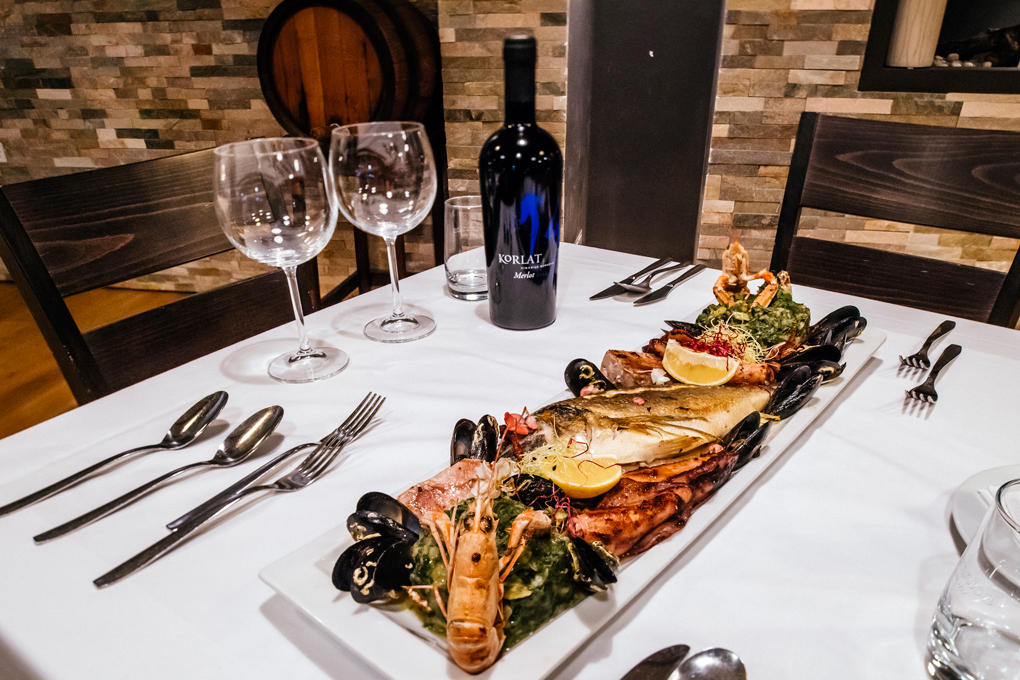 Take home a touch of Dalmatia with you
Just a pinch of Nin salt will do to remind you of the excellent meals you had in Dalmatia. Just as will lavender potpourri freshen your home or a small glass of Maraschino liqueur complete your meal. So, get your souvenirs from Zadar region and keep them as reminders of your amazing holiday.
The feel-good moments in Dalmatia
Rest and relax when it feels right. Indulge in excellent food - fruits of the sea and land of the region. Love the sea and feel inspired by the scenery around you. Embrace the way of life and enjoy it as Dalmatians do, even if just for a while as you share a wonderful holiday with your family and friends at Zaton Holiday Resort.