Top Dalmatian Seafood Specialties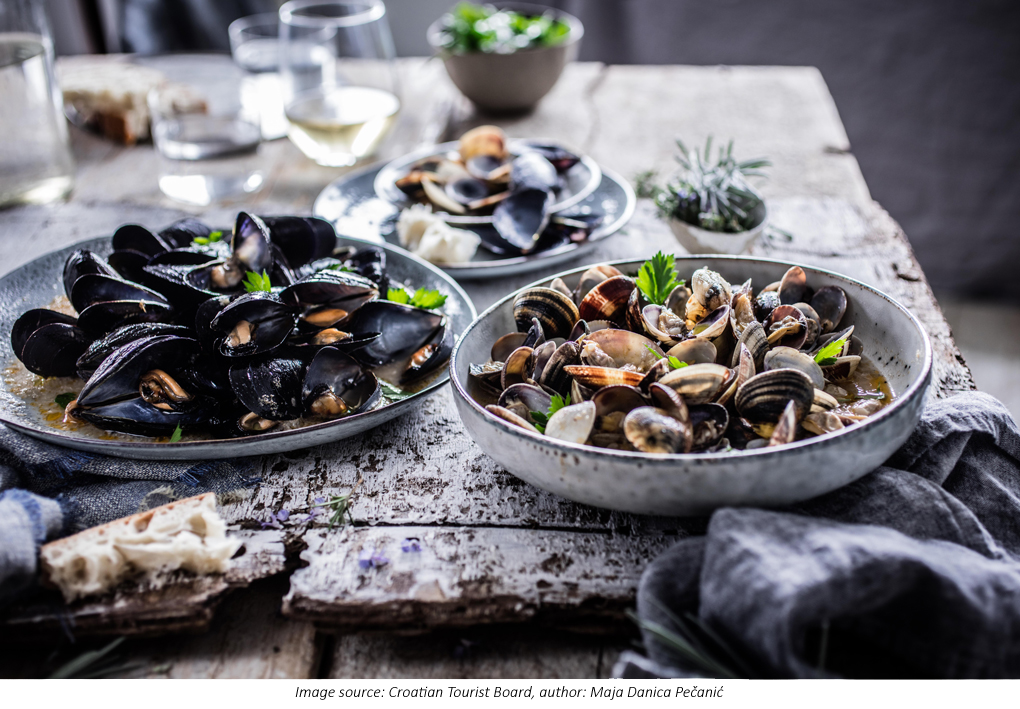 Just imagine the sight of the calm transparent sea in the morning, the feeling of water on your skin as you swim and snorkel. Just as the sight and experience of the Adriatic Sea is inspiring, so is the taste of its products on your plate. Fresh fish, caught by the fishermen that same day and prepared with native herbs and olive oil, is only half of this delicious and healthy story.
The other part includes seafood in a great variety of dishes and styles for everyone's taste.
Shrimp buzara
It might be messy to eat, but shrimp buzara is finger-licking good! With shrimps, wine, garlic, parsley and tomato sauce as its main ingredients, the specialty is a real treat. Dip in a piece of bread and enjoy a fantastic meal! Also note that buzara style is not reserved exclusively for shrimps to the delight of mussels fans.
Octopus in all its glory
8 is the number of arms an octopus has, endless seems the number of exceptional dishes made with it! So, take the time for a slow-cooking edition of octopus prepared peka style and treat your taste buds to a juicy meal you will never forget. You might also like it in a brudet or as a cold introductory dish in a form of carpaccio or salad.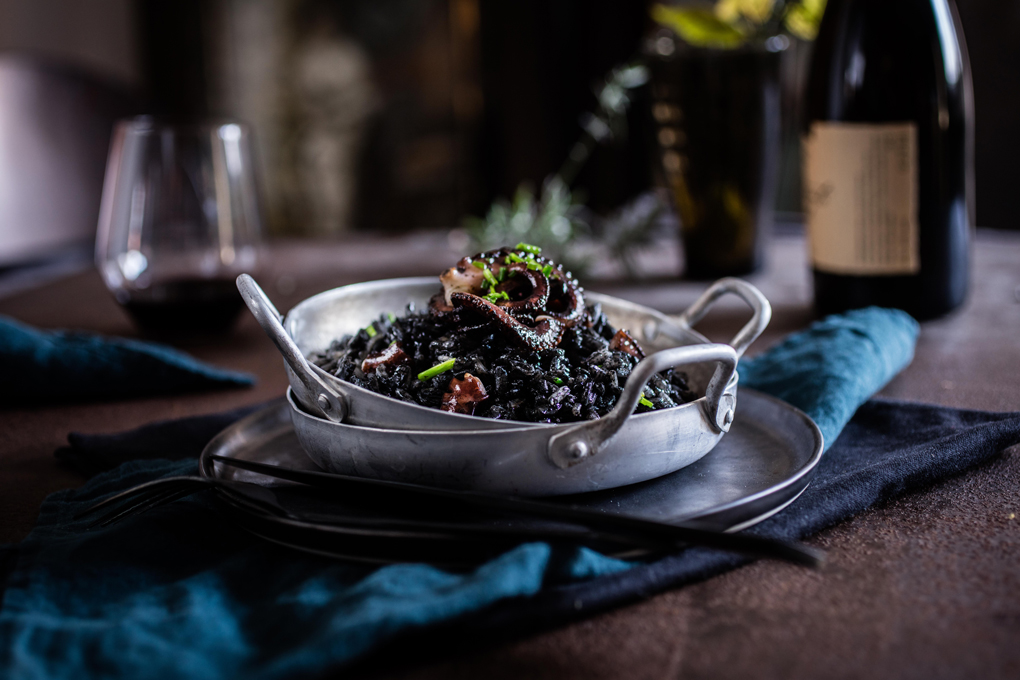 Image source: Croatian Tourist Board, author: Maja Danica Pečanić
Cuttlefish risotto
Don't judge a cuttlefish risotto by its (literally) black look! Made with cuttlefish and its ink, onion, garlic and a few drops of wine as basic ingredients, it's a dish that will bring a smile to your face. So, don't miss a chance for a fabulous meal and one fun photo to remind you of it!
Fried or grilled calamari
You can't go wrong with one of the most popular seafood options - calamari! For a less healthy yet irresistible dish, get fried calamari with French fries. No less delicious but a bit healthier dish is grilled calamari with Dalmatia's most favourite vegetable, Swiss chard.
Dalmatian brudet
Try brudet or ode to the Adriatic Sea! It is widely known that every Dalmatian person has something to say about this typical fish stew. In other words, everyone does it their own way, although they would all agree that it needs at least one type of white fish and a choice of seafood, be it squid, mussels, shrimps, clams, scallops, lobster, etc.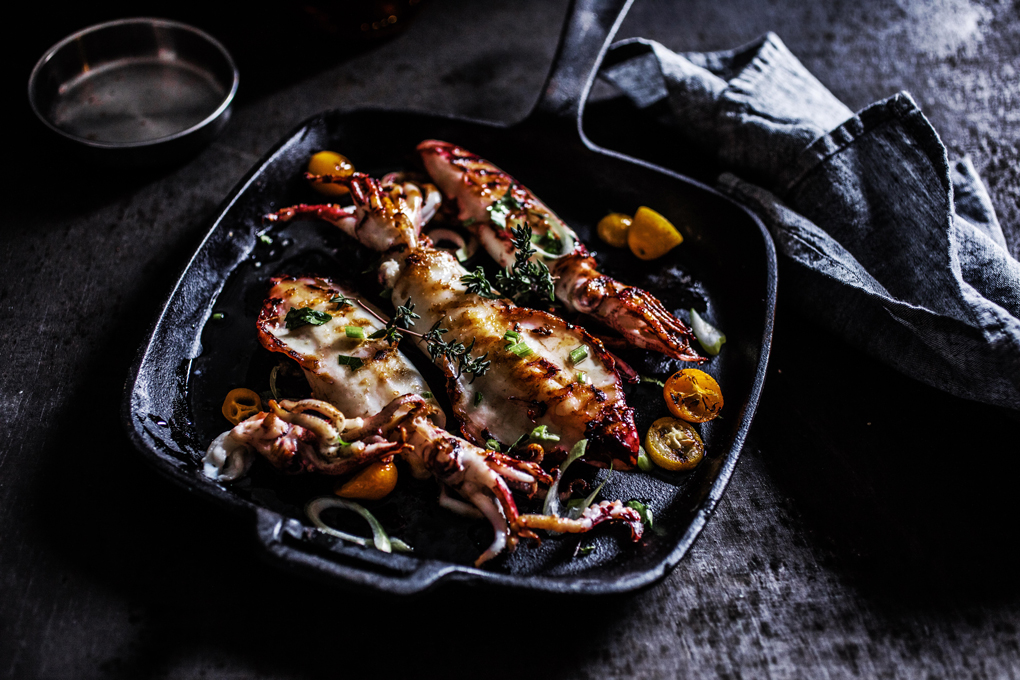 Image source: Croatian Tourist Board, author: Maja Danica Pečanić
Seafood dishes
All for one! Different types of seafood such as shrimps, mussels, octopus and others may be used together for a variety of dishes. Fans of risotto will be delighted to try it with seafood, just as pasta enthusiasts might love it with the taste of the Adriatic Sea. A combination of seafood also works exceptionally well with seasonal vegetables, olive oil and Mediterranean herbs in a delicious salad.
Experience the Adriatic Sea with all your senses
See the beautiful sea and blue sky above. Hear the waves washing the shore and the crickets chirping their song. Smell the refreshing Mediterranean greenery, flowers and herbs. Touch the pebbles of different shapes on the beach, feel the sand running through your fingers. Taste the exquisite flavours of Dalmatian cuisine with seafood specialties for a complete experience of the Adriatic Sea.