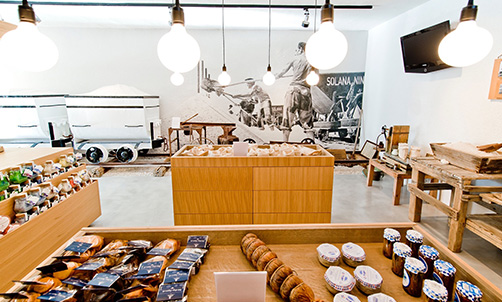 Top Unique Products of Zadar Region
See the sensational sunset in Zadar region. Listen to the whooshing waves, creaking crickets and screaming seagulls. Touch the sand and seashells. Just don't limit yourself to experiencing the best of the region by using only these senses. Let your sense of smell and taste take you to a new level of understanding your favourite holiday destination.
Products of Zadar Region, author: Stipe Surac
In other words, don't miss the chance to get to know the authentic products of the region, according to generation-old recipes and ways: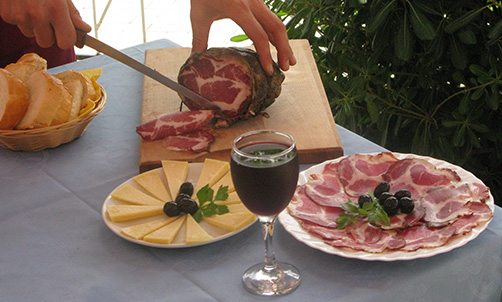 Nin's šokol pork product
Not just another dried pork product. It takes a whole lot of factors to be able to produce some excellent šokol. First of all, a great piece of pork, some sea salt, native spices and red wine. Mmm, sounds delicious already? Well, then you need the bora wind and a recipe passed on from generation to generation. Simple as that, or is it? It's a true combination of tradition, local ingredients and climate paired with dedication and patience. It's an absolute treat for all fans of meat products.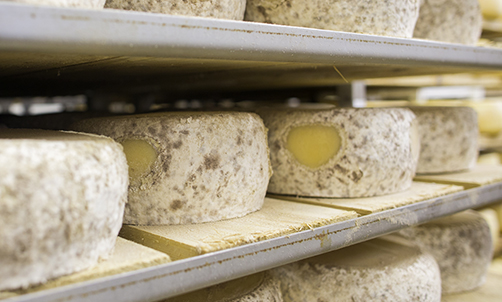 Pag island cheese
Not just any dairy product. In fact, it's the kind that can be made only on the island of Pag, because the environment plays a crucial role in its creation. Namely, the bora wind spreads dry salt dust over native plants such as sage, which then the sheep graze on. The specific aroma enters the milk and cheese as its final product. It's the most famous Croatian cheese and a true delicacy, whose delicious taste you can't get enough of.
Pag Island Cheese, author: Ivo Biocina, HTZ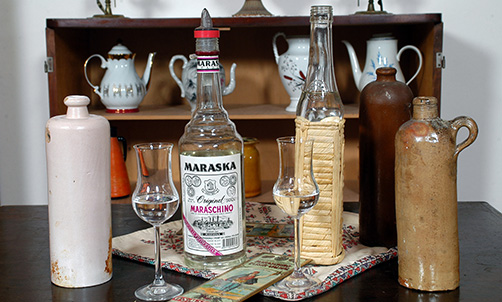 Maraschino liqueur
Not just another (alcoholic) drink. But it is the one whose intense yet sweet taste will perfectly complement your Dalmatian meal or your evening cocktail under the starry sky. For more than 250 years, the cherry liqueur has been produced by using native Marasca cherry in Zadar region, even though the original liqueur dates even further back. In case you're not a fan of liqueurs, there are other alcohol-free products made of Marasca cherry available as well.
Maraschino liqueur, author: Stipe Surac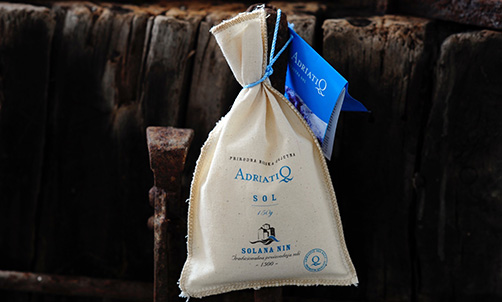 Flower of salt
Not just any salt. It's the very best salt there is, which will make your meal so much more intense, simply delicious. It's carefully collected in ideal weather conditions at Nin Saltworks as it has been done for centuries. This organic product allows you to take a touch of Adriatic Sea, sun and bora wind with you.
Flower of salt, author: Stipe Surac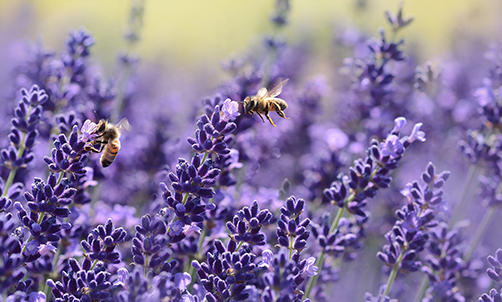 Budrovka lavender
Not just like any other lavender. Budrovka is a type of fragrant and pleasant lavender flower that grows in Zadar hinterland, exposed to the sun and bora wind. So, whether you opt for a bag of dried flowers or essential oils, let the pleasant smell of lavender fill your home with refreshment and remind you of relaxation you felt on your holiday.
Not just any memory
See, listen, smell, touch and taste. Experience Zadar region with all your senses. So, don't miss top unique products, take some of them home as a souvenir and you'll always have a reminder of authentic Zadar region with you.