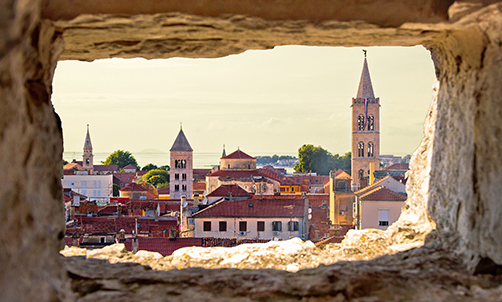 Tour of UNESCO's World Heritage Sites in Wider Zadar Region
UNESCO's List of World Heritage Sites aims to preserve the legacy of past generations for those of the future. Both cultural and natural heritage that has made it on the list has exceptional universal value and even more so for the country where it is located. There is quite a number of world heritage sites in wider Zadar region and visiting them means seeing the very best of nature and culture in Croatia.
So, why not plan a UNESCO tour while on holiday? Here is a list of world heritage sites from north to south: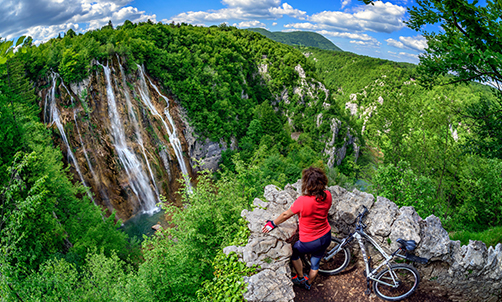 1. Plitvice Lakes National Park
Beautiful natural phenomena of Plitvice Lakes were recognized as such mid 20th century when they were declared national park. Thousands of years of geological processes have resulted in amazing lakes, waterfalls and cascades. Apart from lovely nature, the national park is also home to a variety of animal species. Inscribed on UNESCO's List in 1979, it is an absolute must-see for any visitor in Croatia and just a two-hour drive away from Zaton.
Plitvice - veliki slap, author: Aleksandar Gospic, HTZ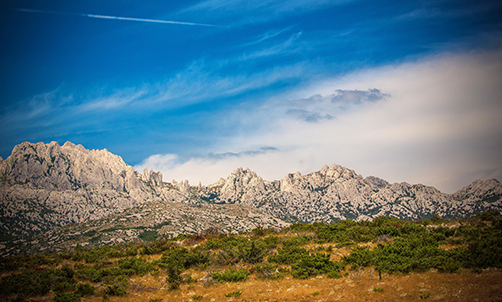 2. Forests in national parks Northern Velebit and Paklenica
Fans of nature will love the peace and quiet of ancient beech forests in national parks Northern Velebit and Paklenica that have stood there for a few thousand years. The official UNESCO inscription is transnational and forests in these two national parks were included in 2017. While it takes a couple of hours to reach Northern Velebit NP, Paklenica NP is just an hour away from Zaton and well worth the trip to nature.
Velebit, author: Ivo Biocina, HTZ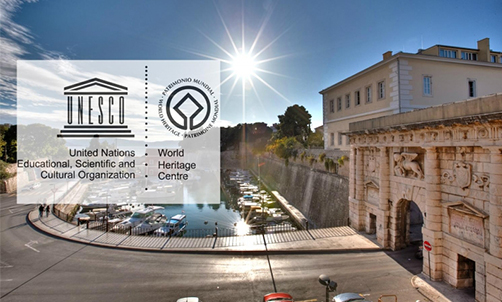 3. Zadar's Defensive System
Zadar's fortifications and gates on the historical peninsula are a symbol of the city's turbulent past. In 2017 they were inscribed as a world heritage site on the UNESCO'S List as an example of Venetian Works of Defence found in Italy, Croatia and Montenegro. They are the reason more to walk and explore Zadar's peninsula.
Image source: http://zadar.travel/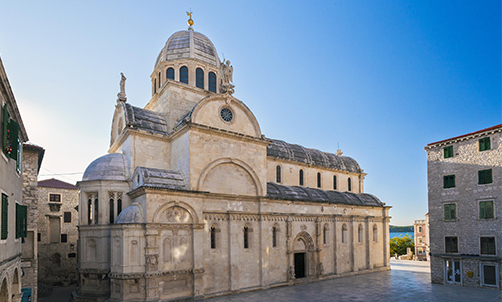 4. UNESCO sites in Šibenik
Apart from Zadar's defensive system, another example of Venetian Works of Defence in Croatia was inscribed as well - the Fort of St Nicholas in Šibenik, which means that this city now has two world heritage sites. Namely, its famous Cathedral of St James has been on the UNESCO List since 2000 as an exceptional example of Gothic and Renaissance art. An hour and a half is all it takes to reach this amazing city from Zaton.
Šibenik - Katedrala Sv. Jakova, author: Zoran Jelaca, HTZ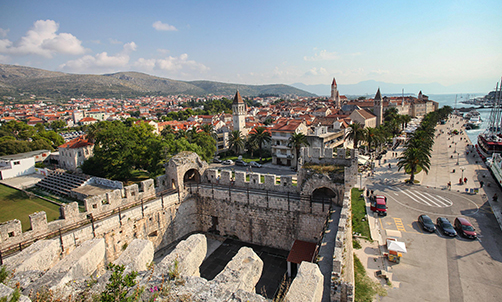 5. Historic city of Trogir
Trogir's historical core is a great example of urban continuity where fans of history and art can see preserved buildings from Romanesque, Renaissance and Baroque periods. Inscribed on UNESCO's List in 1997, it's a place where it's easy to imagine what life once was like on the Mediterranean coast.
Trogir, author: Denis Peros, HTZ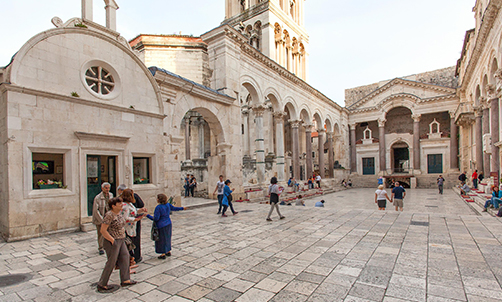 6. Diocletian's palace and historical complex in Split
In 1979 historical complex with Diocletian's palace in Split was declared a world heritage site. Almost two millennia of history have been kept within the complex and the remains of the palace give the visitors an idea about life during Roman times. The two-hour drive from Zaton is definitely worth it.
Split - Peristil, author: Denis Peros, HTZ
Mapping UNESCO's world heritage sites
6 is the number of UNESCO's world heritage sites found in a relatively small region and the distance between Plitvice Lakes and Split is just a 3-hour drive. Being inscribed on UNESCO's list shows great value of the property and it also guarantees preservation for future generations. So, follow the UNESCO's trail in wider Zadar region and see some of Croatia's very best.
Image source:
Croatian National Tourist Board